Biden Supports HEROES Act for Next Stimulus Package
During a press conference on Monday, President-elect Joseph Biden said he would pass a multi-trillion-dollar stimulus package proposed by the House earlier this year.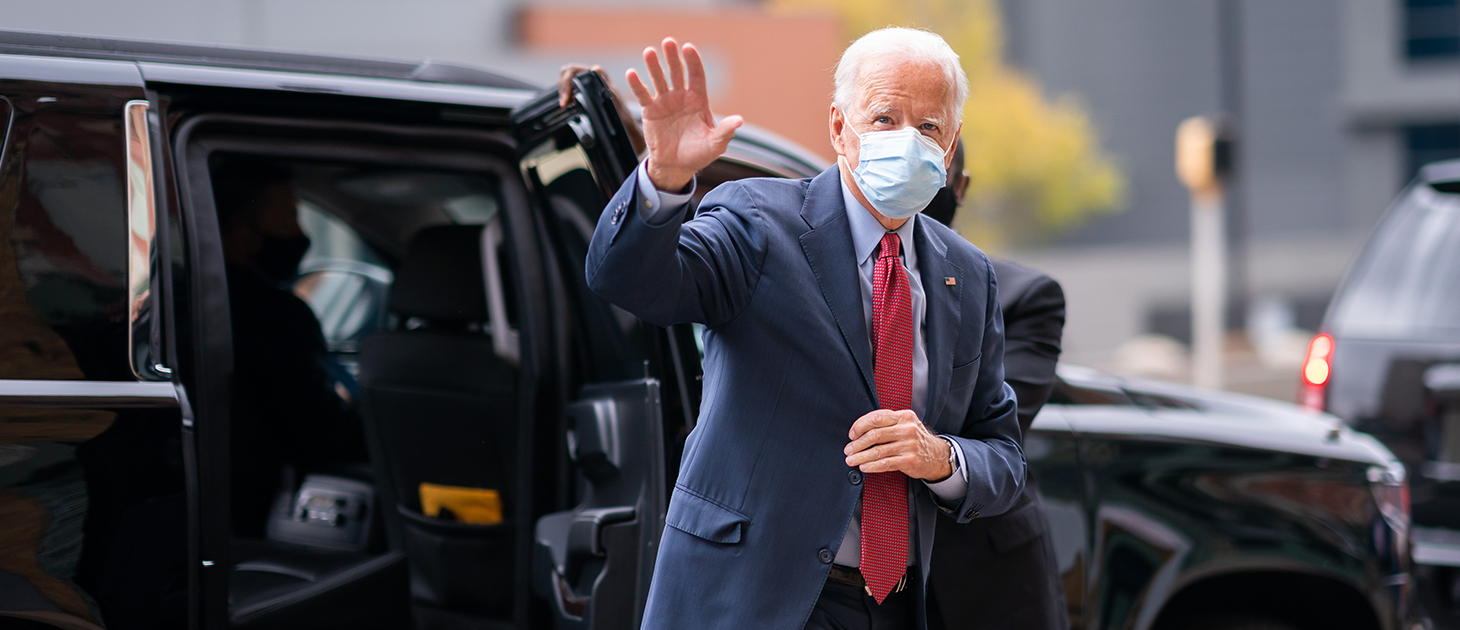 President-elect Joseph Biden said he would sign off on a multi-trillion stimulus bill proposed by lawmakers earlier this year if it comes across his desk.
While speaking on the worsening coronavirus pandemic and the state of the economy during a press conference on Monday, Biden came out in support of the HEROES Act, a $2.4 trillion federal aid package introduced by the House in May to jumpstart the economy.
"I would pass the HEROES Act," Biden said, adding the stimulus would help fund other items of his economic agenda, including new investments in electric vehicles, modernizing infrastructure, constructing affordable housing units, expanding paid sick and family leave and increasing the minimum wage. "It has all the money and capacity to take care of each of those things now," he said.
The HEROES Act—short for the Health and Economic Recovery Omnibus Emergency Solutions Act—was passed by the Democrat-controlled House in May, but failed in the Republican-majority Senate.
The House tried in August to resuscitate the HEROES Act, but the Senate didn't take up the proposal, instead choosing to work with the White House on a targeted or "skinny" stimulus.
Lawmakers tried to iron out an agreement with the Trump administration in a fitful series of negotiations throughout September and October, but after failing to come up with one before the election on Nov. 3—and confronted with a surge of COVID-19 cases threatening additional lockdowns nationwide—a second stimulus package may be unavoidable.
Despite two runoff elections in Georgia, Republicans are expected to retain control of the Senate, setting up a divided government for the Biden administration that could make it difficult to pass the HEROES Act into law as it stands now.
The HEROES Act is nearly three times the size of the targeted stimulus proposed by the Senate in October, with more than $500 billion allocated for financial relief to state and local municipalities, and hundreds of billions more earmarked for extension of current federal unemployment benefits, direct cash payments to individuals and families, rental assistance, and additional relief for homeowners and businesses, according to estimates from the Congressional Budget Office.
Sen. Mitch McConnell, who is expected to remain Majority Leader, has called the HEROES Act a "far-left wish list." On Tuesday, McConnell called the bill "unserious" on Twitter and criticized it for not containing a second round of funding for the Paycheck Protection Program, but did not outright reject the proposal.
Biden will likely have to work with the Senate to put together a second stimulus package. At the press conference, he said 22 Senate Republicans wouldn't vote for any Democrat proposal, but held out hope for a future compromise.
"There ought to be at least a dozen of them [who] have the courage to stand up and save lives and jobs," he said.

Benjamin Glick is Middle Market Growth's associate editor.