Middle-Market Public Policy Roundup
Stimulus talks break down, but Trump promises a capital gains tax cut in a future deal.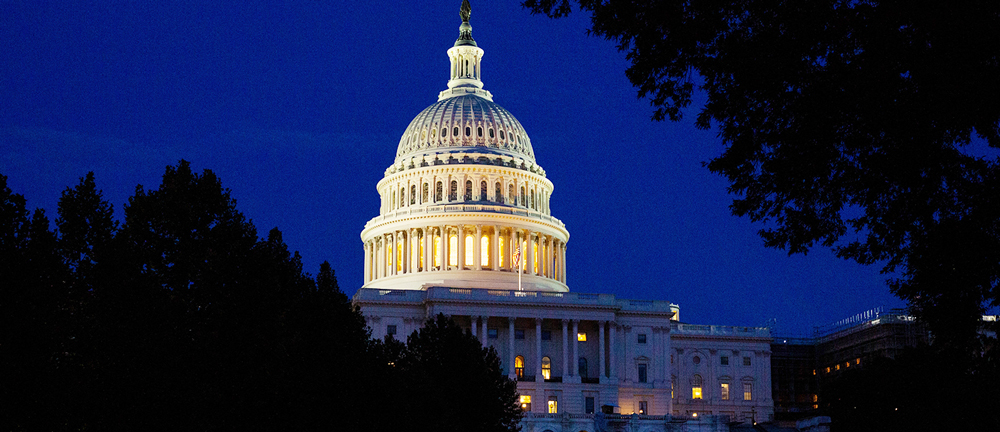 While the rest of Washington has been enjoying an August recess, White House officials and high-ranking lawmakers have been working to put together a second stimulus package. However, talks broke down on Friday, leading the White House to issue its own piecemeal solution, which we examine here. We also provide a brief summary of a White House plan to include a capital gains tax cut to that plan. On Tuesday, the Association for Corporate Growth and the American Investment Council announced a partnership to promote private equity in Washington, D.C., which we also explore in this week's roundup.
Trump Sidesteps Congress to Approve Partial Federal Relief Package, Incites Outrage from Lawmakers

Whether the next stimulus package will take the shape of the House's HEROES Act or the Senate's HEALS Act, the answer—in the short term, at least—will be neither.
No new stimulus plan will be coming out of Congress in the near future after the White House walked away from weekslong negotiations on Friday and issued new executive directives by the president aimed at relieving renters and homeowners, as well as cutting payroll taxes.
The Trump administration's temporary fix came the day after talks with lawmakers fell apart on Aug. 7. While the White House issued four directives, only one aimed at aiding renters and homeowners was an actual executive order, but it does not directly halt evictions. Instead, the order leaves the decision to Health and Human Services Secretary Alex Azar and Centers for Disease Control and Prevention Director Robert Redfield.
The decision to provide financial assistance to renters and homeowners is left to Treasury Secretary Mnuchin and Housing and Urban Development Secretary Ben Carson, but does not require them to act.
The rest of the administration's instructions came in the form of less-binding executive memoranda and focused on deferring payroll taxes for the duration of the pandemic, supporting expanded unemployment benefits and alleviating student loan obligations.
However, the memoranda do not require the White House to act directly on any of the issues.
The move incited widespread disapproval from lawmakers, who called Trump's executive orders a "fig leaf" solution.
"They are wholly inadequate to avert the economic disaster," Rep. Don Beyer, D-Va., a high-ranking member of the Joint Economic Committee, said in a statement. "They are worse than nothing."
Senate Minority Leader Chuck Schumer, D-N.Y., who was part of the negotiations, also voiced his consternation, calling the White House's plan "pathetic."
Without a robust plan to protect homeowners and renters, economists have warned an eviction crisis—which could affect 30 million to 40 million people, according to a report from the Aspen Institute—could pivot into a financial crisis, deepening the economic turmoil seen since the COVID-19 pandemic began in March.
Finger-pointing continued across the aisle with Senate Majority Leader Mitch McConnell, who worked with the White House during negotiations, calling the House's roughly $3 trillion HEROES Act, favored by Democrats, a "far-left wish list."
"Republicans wanted to agree on the things we could agree to. Democrats said our way or the highway," McConnell said in a statement.
The White House plan also includes provisions that extend some unemployment bonuses, but will require states to pitch in 25% of extra jobless insurance costs.
Treasury Secretary Steven Mnuchin said that benefits could arrive for qualifying people "within the next week or two."
New York Governor Andrew Cuomo called the plan "laughable." California Governor Gavin Newsom said the burden of unemployment benefits without complete federal support would cost the state around $700 million per week.
In other states hit hard financially by the sudden spike in unemployment like Kentucky, where state jobless benefits ran dry early on in the pandemic, Governor Andy Beshear called the president's plan "not workable."
Moreover, lack of congressional support means the Trump administration will have to direct funding away from other executive agencies to pay for the new measures, such as unspent funds from the Federal Emergency Management Agency.
But with the National Oceanic and Atmospheric Administration expecting an "extremely active" hurricane season this year, the White House may have to abandon that option.
Despite the estrangement caused by the breakdown in negotiations, Trump administration officials said they're still holding out on a compromise with lawmakers.
"If we can get a fair deal, we're willing to do it this week," Mnuchin said in an interview with CNBC on Monday.
White House Promises Capital Gains Tax Cut in New Plan
Investors could be included in a bold White House plan that would cut income taxes, but the effort faces an uphill climb.
At a press conference on Monday, President Trump said he was looking to include capital gains in a tax cut as part of the White House's plan to fund a second stimulus package when talks with lawmakers collapsed the previous Friday.
"We're looking very seriously at a capital gains tax cut," the president said.
The White House has not disclosed any additional details on the tax cut, and the plan is likely to change if a deal is reached with lawmakers on the next stimulus package—which could happen in coming weeks.
ACG Announces New Partnership with AIC
The Association for Corporate Growth and the American Investment Council announced a new strategic partnership on Tuesday to promote the private equity industry in Washington, D.C.
The groups will work closely together to educate the public and policymakers about how private equity helps American businesses access capital, provides retirement security for public pension funds, and fosters innovation and economic growth in the United States by promoting responsible long-term investment in companies of all sizes.
"Our partnership with AIC extends their 'inside the beltway' knowledge and presence to our members and will maximize our advocacy efforts," ACG President and CEO Tom Bohn said.
Read more about the partnership here.

Benjamin Glick is Middle Market Growth's associate editor.