Under the Influence
Influencer marketing firms are receiving more attention from private equity and other strategic investors as they grow in size.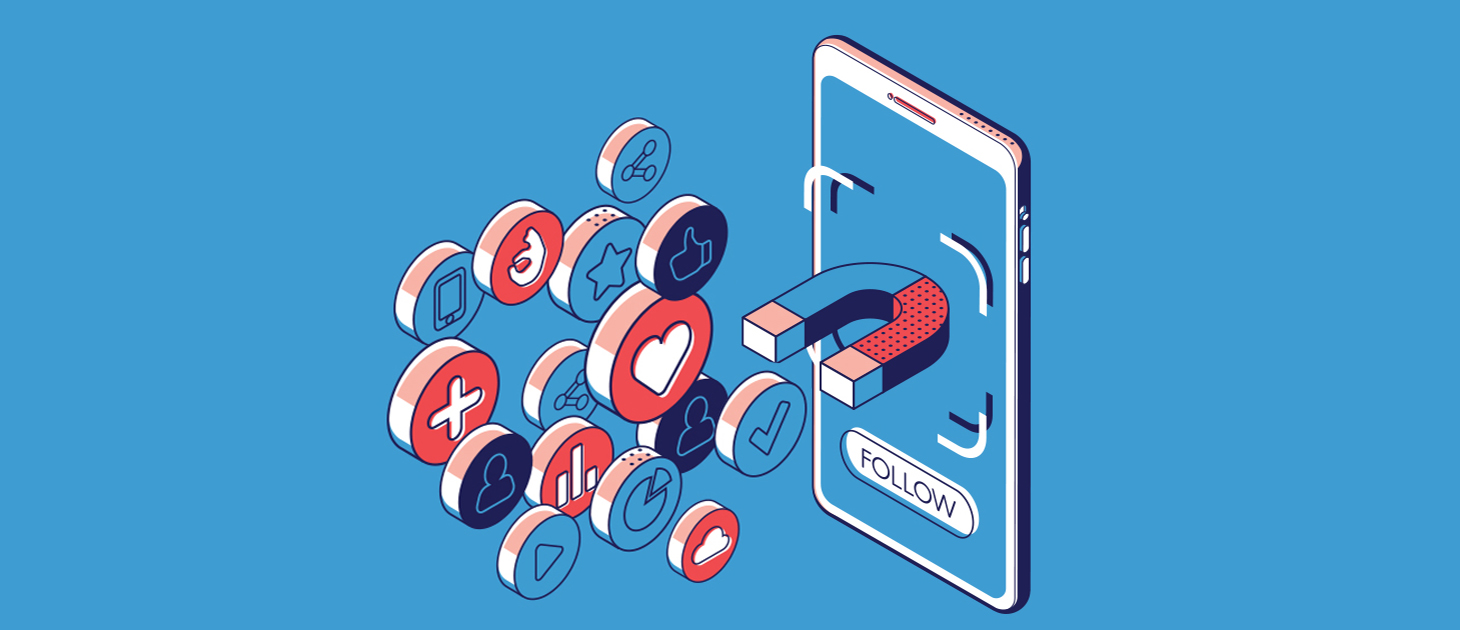 Influencer marketing platforms were once the exclusive domain of early-stage and venture capital investment, but they're receiving more attention from private equity and other strategic investors as they grow in size.
In essence, influencer marketing is an update on traditional endorsement advertising, where media personalities use their clout to recommend products to their audiences. Today, these influencers can be found on nearly all social media platforms and user-generated media sites like YouTube, Twitch and TikTok, as well as on podcasts.
The global market share of influencers in the marketing industry is expected to reach $23.5 billion by 2025, growing at an annual rate of 26.8%, according to market research firm Grand View Research. As the appetite for digital content has grown, so too has investor interest.
To the extent that it's attracted outside investment, influencer marketing generally has been in the domain of venture capital. Former YouTube director Benjamin Grubbs' Next 10 Ventures, for example, closed a $50 million fund in 2018 aimed at developing the reach of influencers on social media. As marketing firms that focus on influencers have grown in size in recent years, they've begun attracting interest from a broader set of buyers.
The most impactful brand stories no longer come directly from brands.

Igor Vaks
Founder and CEO, CreatorIQ
In February 2019, Digital Brand Architects, a company that represents digital influencers, was acquired by United Talent Agency, which is backed by the Public Sector Pension Investment Board, a Canadian investment manager based in Ottawa.
The following June, growth equity firm TVC Capital and the venture capital and private equity arm of Unilever invested in CreatorIQ, which develops software that helps advertisers discover partners and collect better metrics for advertising campaigns that use influencer marketing.
"The most impactful brand stories no longer come directly from brands. They are told in collaboration with passionate advocates who are helping build culturally relevant companies by delivering these stories to the world," Igor Vaks, CreatorIQ's founder and CEO, said in a statement.
For some companies, reaching a target audience requires taking lessons learned in older mediums and applying them to new ones.
That was the case for Ad Results Media, an audio-focused marketing and advertising company based in Houston. Founded in 1998, the company achieved early success working with radio personalities like Adam Carolla to gain exposure for its advertising clients, and it discovered what would later become an essential part of its business.
"We considered those hosts and those personalities influencers, and their influence on the listenership was quite strong," says Kurt Kaufer, Ad Results' partner and chief marketing officer.
Before joining Ad Results, Kaufer led his own firm that built endorsement advertising relationships in the emerging podcast industry. After amassing a large portfolio of clients, the company merged with Ad Results in 2016, launching it into the podcast arena.
Radio is still a dominant force for advertisers, but as younger audiences veer away from the medium and toward on-demand content, podcasts have moved into the limelight.
Ad Results has worked with over 6,000 podcasts, including "The Joe Rogan Experience," "Pod Save America" and "The Daily" from The New York Times. The company has represented clients ranging from established corporations to highgrowth startups, including brands now familiar to podcast listeners, such as ZipRecruiter, Blue Apron, MVMT watches and SeatGeek.
Ads delivered by influencers like podcast hosts typically perform better than traditional advertising, according to Kaufer. "The ability to cultivate a relationship directly with the endorser is incredibly powerful because it comes out in the tone of their delivery, their enthusiasm," he says.
"We want them to be as natural and authentic as possible."

Kurt Kaufer
Partner and Chief Marketing Officer, Ad Results
A 2019 report from Influencer Marketing Hub showed that companies that used influencers generated an average of $5.78 in returns for every dollar they spent, while some specialty firms were able to achieve up to $18 in returned value per dollar spent. By comparison, a report from marketing consultancy Ebiquity found that spending on television advertisements yielded returns of about $1.74 per dollar.
Podcast advertising is not as simple as inserting a sound clip in the middle of a show. The audiences that listen to podcasts skew young and are sensitive to traditional advertising methods. Authenticity plays a key role with reaching the audiences of influencers and podcasts in particular. An ad that sounds like an ad might not stick, Kaufer says.
One of the ways to overcome that obstacle is by making sure podcasters like and support the products they advertise. Ad Results sends them samples in advance, giving hosts an opportunity to try a product or service for themselves, before endorsing it on their shows.
Ad Results tries to make sure the podcaster's message is not couched in a typical advertising break, but instead comes up organically. "We don't want them reading a script. We want them to be as natural and authentic as possible," Kaufer says. "A message that's baked-in, that's going to work best."
According to an industry report completed by Edison Research and Triton Digital, 37 million people in the U.S. regularly listen to podcasts in 2020, a 5 million jump from the year before and an increase from 12 million in 2010.
That growth in podcast listeners was one of the reasons Los Angeles-based private equity firm Shamrock Capital Advisors acquired Ad Results Media in December 2019.
"We have experienced firsthand the efficacy of podcast advertising in acquiring new customers and only expect this channel to grow as more and more consumers discover and engage with the podcasting medium," said Alan Resnikoff, a partner at Shamrock Capital, in a statement.
Ad Results is also building out its business working with influencers on other platforms like YouTube and Instagram.
Despite upward trends, the number of firms that specialize in brokering relationships between influencers and brands are relatively few, and the field is highly competitive. But the space could have a promising future.
"The maturation is there and the sustainability is there," Kaufer says. "The projections show that, and it's going to be incredibly strong for years to come."

Benjamin Glick is Middle Market Growth's associate editor.