Remote Work Tests Private Equity's Cyber Health
Cyberthreats increased by 71% while employees were sheltering in place. Here's how one firm is helping its private equity clients protect themselves.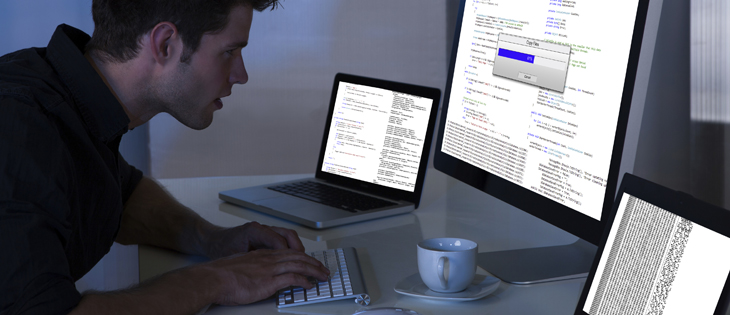 Every office worker has heard the pleas from IT: Keep your antivirus software up to date. Don't click suspicious links. Delete attachments from unfamiliar senders.
Yet despite those repeated appeals for caution, malware and phishing scams continue to plague businesses across industries. Cybersecurity is hard enough to manage from within an office, so when a public health crisis forced employees to work from home, all bets were off.
"The degree of difficulty for keeping businesses safe has gone up dramatically," says ACG New York member Pat Donegan, executive vice president of growth and client services at Performance Improvement Partners, an IT consulting firm that works exclusively with the private equity industry and offers technology, automation and security solutions.
Donegan's firm has been offering IT and cybersecurity assessments at no cost to clients during the COVID-19 outbreak to help evaluate their cyber practices, identify vulnerabilities within their systems, and find ways to mitigate risks and create value.
He cites data from a recent Check Point survey that shows cyberthreats increased by 71% while employees were sheltering in place. One client recently enlisted Performance Improvement Partners after a ransomware attack forced the company to shut down its manufacturing operations temporarily.
"The degree of difficulty for keeping businesses safe has gone up dramatically."

Pat Donegan
Executive Vice President of Growth and Client Services,
Performance Improvement Partners
Private equity firms that own multiple businesses face threats on many fronts. Based on his conversations with investors and executives, Donegan estimates that 10% to 20% of a firm's portfolio is at risk of experiencing a security incident that will impact their business operations, or those of their clients, at any given time. "That alone has been pretty alarming to both private equity sponsors and the leadership teams," he says.
Performance Improvement Partners is among the ACG member-firms to offer pro bono services to help other businesses weather the fallout from the pandemic. The firm has not only assisted private equity sponsors and their portfolio companies as they bolster their cybersecurity defenses; it has also helped ensure that investors and executives are on the same page about the risks they face.
Over the last few months, Performance Improvement Partners has observed different levels of risk tolerance by private equity owners compared with their management teams. A private equity investor may consider a given risk within a company to be significant, for example, while the company's leaders view it as only a moderate threat. Donegan's firm has helped the two groups bridge the gap.
"That's been a very important byproduct—not only that the business is in good shape, but that there's communication and that expectations are set properly between the investment partners and the management teams," he says.
Working from home has shielded employees from one type of virus while making their businesses more vulnerable to another. Performance Improvement Partners' assessments are helping to equip PE sponsors and their portfolio companies for the new reality of remote work—and the risks that come with it.
Read how other members of the ACG community are helping out and giving back during the fight against COVID-19:

Kathryn Mulligan is the editor-in-chief of Middle Market Growth.