Tailor-Made Solutions for Changing Times
How FORVIS' versatile team helps clients excel in all aspects of their business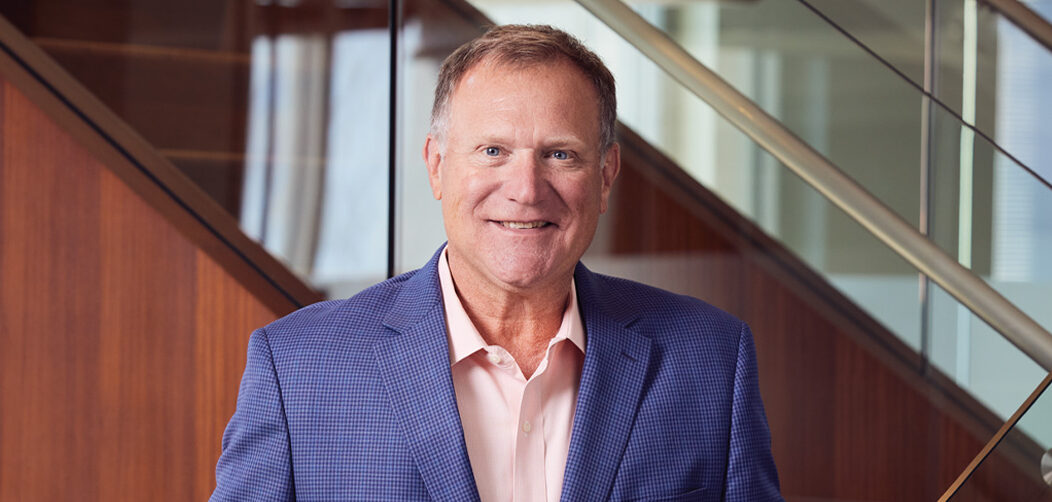 In today's environment, it's no secret that it has become increasingly difficult for middle-market companies to enhance enterprise value. The margins can be very tight, especially for private equity firms that have a short time horizon.
FORVIS is ready to help. With more than $1.5 billion in annual revenue and 5,500 employees throughout the U.S., U.K. and the Cayman Islands, FORVIS is now among the top 10 largest accounting and advisory firms in the U.S. and is dedicated to value creation and performance improvement of PE-held and other middle-market companies.
FORVIS focuses on key drivers of value across four dimensions for its clients: revenue growth, value delivery, business enablement and financial management. "If you look at how private equity firms define value, it's on multiples of earnings, so the question becomes how much can you impact growth and earnings in a three-to-five-year horizon," says Mark Miller, a principal in the private equity group at FORVIS, who was an operator with Vista Equity for five years. "We have learned there's a lot of impact to be made in those four areas."
FORVIS recently helped a private equity firm from a business enablement and financial management perspective, acting as the company's CFO and integrating the company's back office, which led to greater efficiencies and better insight into the company's growth opportunities.
Related content: Moving Forward with a Clear Vision
Recently, a founder of a software company sold his company to a private equity firm. Prior to the purchase, the PE sponsor knew there were issues with the company's back-office capabilities, something that's not uncommon for founder-led businesses such as this one, according to Mike Zimmerman, an advisory leader in technology consulting.
"Founders are so worried about growing the business, closing sales and the overall day-to-day operations that as they grow the company, their back-office functions and technology environments often don't mature at the same pace," Zimmerman says.
The private equity buyer recognized the need to establish a scalable accounting, technology and finance platform for the business, and that it would need an effective partner to transform the company's finance function to set it up for future growth.
Building Bridges
The private equity firm called on FORVIS. The accounting and advisory firm, which formed earlier this year through the merger of BKD and Dixon Hughes Goodman, noted
the software company's staffing gaps and swiftly added resources to fill them, putting in an interim CFO/controller.
"The company had a local bookkeeper generating financial statements in a proprietary database and very little support. They needed to unhook from that and stand up the business with a scalable finance and accounting solution," says Miller. "We took over the finance function."
The FORVIS team started by translating all the financial data over to the desired state. It quickly realized the company needed a scalable enterprise resource planning (ERP) solution that could handle everything from reporting requirements for lenders to payroll processes. But it didn't just need a solution—it needed the right one.
"There are many great software solutions in the market," says Anthony Reggiannini, an advisory partner focused on system implementation and modernization. "FORVIS has strong partnerships with a range of providers, from tactical software vendors to the largest, multifunctional companies that deliver an integrated technology ecosystem. Our focus is always to match a client's current needs, as well as forecast growth, with solutions that drive efficiency and integrate well with other platforms." The team determined an ERP system for the business. By taking on the responsibilities of a chief financial officer and running the company with the new ERP system, FORVIS helped improve the back-office operations for the portfolio company, thus speeding up the transition for its financial sponsors. "We offered them a bridge solution that allowed them to get the company up and running quickly," says Miller.
Revenue Growth and Value Delivery
Revenue growth and value delivery are also important drivers of FORVIS' performance improvement plan. FORVIS recently helped a private equity firm with a roll-up of a sports events firm. With various types of sporting events in different U.S. states, the portfolio company was having a hard time measuring profitability. "We helped our client build a profitability model and then trained their managers on how to use the model for evaluating the business, making decisions and creating budgets," says Miller. "What we did allowed the company to get to the next level. We took a bunch of sports enthusiasts and turned them into businesspeople."
FORVIS also recently set up a procurement system to streamline buying processes for a moving and storage company, directly leading to margin growth by taking costs out of the equation. "The company was just buying what they needed all over the country. There was no strategic sourcing, and, in turn, the company was taking on costs. We set up a company-wide procurement system and then utilized an ERP system to help the company gain better insight into their spend," says Miller. "Cutting out costs leads to earnings growth. Professionalizing functions and making processes more efficient always impact the bottom line positively."
FORVIS Is Ready for the Future
We are bringing solutions and training so the C-suite leaders can teach their teams and know that the solutions are scalable.

Mark Miller

FORVIS
Miller credits the customized approach FORVIS takes with its clients for many successful transformations. By carefully considering each of its client's needs and growth objectives, the FORVIS team aims for immediate results without losing sight of the long-term financial health of the business.
"It's not an out-of-the-box solution we are offering. It's tailored. We are bringing solutions and training so the C-suite leaders can teach their teams and know that the solutions are scalable," he says. "They can grow, go overseas or change however they need to, and we can help them get there."
During their time advising clients over the years, the professionals at FORVIS have watched the accounting and finance landscape change rapidly, with an influx of more complex transactions and accounting issues. Meanwhile, the introduction of new technologies has created new opportunities to accelerate business growth through customized tech-enabled strategies.
Using tools that improve efficiency is important for any business looking to grow. It's especially critical for private equity portfolio companies, whose investors measure success based on cash-on-cash returns.
Related content: DHG & BKD Agree to Join Forces: What It Means for PE
FORVIS aims to be ready with a solution no matter what the situation. "We have a very versatile team that can identify opportunities and pain points across functions. Our goal is to ultimately help our client's business excel. We particularly excel at integrating complex acquisitions through our M&A playbook that focuses on cross-functional management," says Miller.
Ben Redman, overall middle-market advisory leader for FORVIS, agrees: "Private equity-held and other middle-market companies require a more hands-on approach to improving performance and FORVIS has the talent and flexibility to provide what is needed."