Moving Forward with a Clear Vision
Two venerable accounting and advisory firms join forces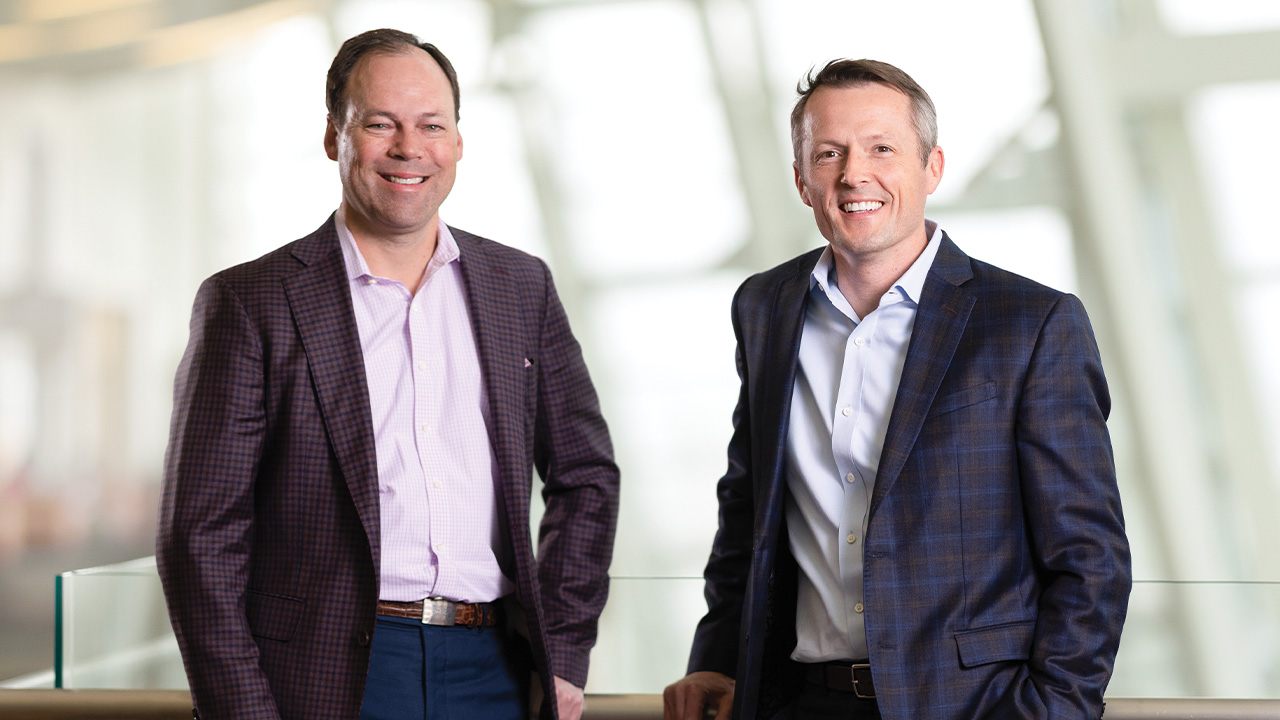 FORVIS may be a new name to some in the private equity space, but it is backed by strong legacies and driven by a focus on the future of the industry.
FORVIS—a combination of the words "forward" and "vision"—is the name DHG and BKD chose as they agreed to merge earlier this year. FORVIS captures what the combined entity intends to do: Move forward with clear vision.
The deal was finalized in June, and for several months this spring, the two venerable accounting and advisory firms worked diligently to integrate as FORVIS, with the goal of giving clients access to an even deeper bench of expertise.
"We saw a need to be a national firm to both serve and be able to grow with our clients. We did not want our clients to outgrow us," says Scott Linch, who was a managing partner at DHG and has assumed the role of national industry leader of private equity at FORVIS. "We are now coast-to-coast and ready to move forward. Business is moving faster than ever with greater complexity. We are now even better prepared to help our clients navigate today's challenging world."
As individual accounting and advisory firms, both DHG and BKD were trusted, recognized brands in the private equity industry. DHG employed more than 2,000 professionals, including a dedicated team serving the middle-market private equity industry, with a specialization in many private equity verticals, such as healthcare. DHG was mostly concentrated in the Southeast. BKD, meanwhile, had a strong presence in the Midwest and Texas, and also specialized in several key industries. Now that they've come together, FORVIS is a powerhouse. With more than $1.4 billion in annual revenue and 5,500 employees throughout the U.S., U.K. and Cayman Islands, FORVIS is now among the top 10 largest accounting firms in the U.S.
"This merger has given us critical mass," says Tom Watson, CEO of FORVIS and previously CEO of BKD. "Private equity is one of our highest growth areas at the firm, and it will be one of our top industry practice groups going forward."
Related content: DHG & BKD Agree to Join Forces: What It Means for PE
"We are a service-oriented firm, which is great for our clients, who were supportive of the merger," says John Kmetz, who has assumed the role of national assurance growth leader at FORVIS after previously serving as BKD's national private equity practice leader. "They are excited for us. For one thing, it will help us continue to attract top-tier talent. We also fit culturally and it's the cultural stuff that makes for the big wins. We were really very similar, just working in different parts of the country."
The partnership was indeed a natural fit. BKD and DHG had built a long-standing relationship through Praxity, a global accounting and tax alliance in which both firms participated. The alliance allows accounting and advisory firms to refer business to one another. Over the years, the leadership at both BKD and DHG realized their firms shared not only a great deal of respect for the other organization but also a vision to create a people-focused platform for the future.
"We have gotten to know each other over the years through the alliance and we realized we liked working together," says Kmetz.
What makes this merger so exciting is that we are able to place an even greater specialization focus on private equity.

Scott Linch

FORVIS
Additionally, both firms shared a dedication to innovation. Both had innovation teams focused on incubating new ideas for products and resources based on technology and analytical processes that help clients solve increasingly complex issues. For example, BKD recently launched a product that helps with regulatory compliance. Using artificial intelligence technology, the firm developed a tool to help clients with the implementation of GASB 87 or FASB Accounting Standards Codification (ASC) 842 on lease accounting. The software begins by utilizing AI to extract key lease terms, allowing for easy review of the lease. From there, the team provides a road map for implementing GASB's and FASB's lease standards.
"Using data, AI and analytics is the future and it is what is expected of firms today," Linch says. "Together, we have far more depth in our services."
In addition to serving clients in the areas of audit and tax, FORVIS offers expanded advisory services. As the need for advisory services continues to increase, FORVIS expects to do more work in value creation, financial transformation and performance improvement for its clients. DHG has been making strides with this strategy in recent years. "This is a real differentiator for us. Our advisory teams provide value-creation projects for numerous Fortune 1,000 companies and are increasingly helping middle-market companies now," says Linch.
Related content: Innovation Leads the Way
He adds that DHG comes to the partnership with deep expertise in helping transform public companies as well.
"We are expanding our middle-market offerings to assist companies with their first 100 days after a transaction," he says. "Often middle-market companies do not have developed accounting departments or robust systems in place. We assist our private equity clients from Day 1 of ownership with technology advisory and finance transformation to provide private equity firms the insights needed to add value to the businesses. After the initial investment, we advise the client with add-on acquisitions and post-close integration. Together as FORVIS, we can do more of this work, which is what clients need today."
FORVIS specializes in 10 major industry verticals, one being private equity. "What makes this merger so exciting is that we are able to place an even greater specialization focus on private equity. Our private equity clients will be getting even more attention, since they will be their own industry group," says Linch, who notes that clients may have a specialist assigned to them based on industry, along with someone with private equity knowledge, if applicable.
Healthcare, technology and services, and commercial products are among the many other verticals that will have a discrete focus under FORVIS. "We have people who support the service lines and focus on private equity. Private equity portfolio companies require a different lens. There are special tax issues and audit and reporting requirements," Kmetz says. "If you don't have people who understand the private equity side, you can't serve the client well or provide value. We do understand the complex needs of private equity-backed companies, and we are excited to be moving forward as FORVIS."
Watch FORVIS' Scott Linch and John Kmetz discuss the merger with ACG's GrowthTV below: