Why Private Equity Is Watching Documentaries
Investors go off-script as viewer appetite for documentaries and reality TV grows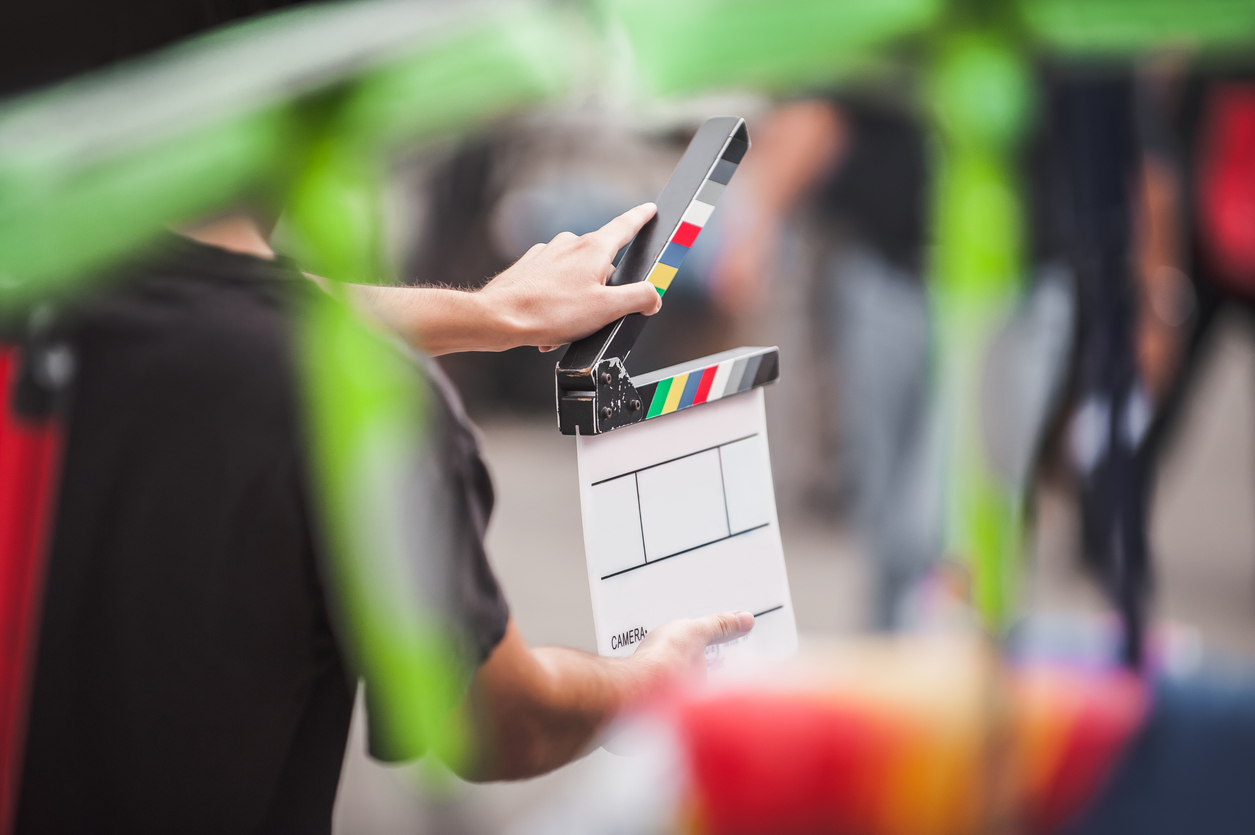 Documentaries may finally be having their moment. Streaming services' libraries are filled with more nonfiction options than ever, covering topics ranging from true crime to sports to nature. Meanwhile, two documentary films were among the contenders for the top prize at the Cannes film festival last month, while docs screened on the sidelines outside of the competition were more prominent than in past years, according to reporting from Vulture.
The ongoing Hollywood writers strike that began in early May could lead to even more such content, should streamers and networks look to plug holes in their lineup with nonfiction alternatives to scripted films and television.
It's not surprising that this growing appetite for alternative content, along with changing economics of production, are attracting private equity investors to the world of unscripted media, a category that includes documentaries and other nonfiction offshoots like reality television, gameshows, talent competitions and more.
PE Enters the Theater
Richard Gray, managing director and co-founder of ACF Investment Bank, traces the start of the recent surge in private equity interest in nonfiction film and television production to a deal he worked on in 2019.
In that transaction, Gray's firm advised Plimsoll Productions, a large independent television production company in the U.K., which has won awards for its natural history, documentary, live and factual entertainment shows. U.K. private equity firm Lloyds Development Capital backed the company in a deal that valued Plimsoll at over $100 million.
"That's really the first time we saw private equity as being a serious player in this space," says Gray, whose firm specializes in buying, selling and fundraising for businesses in intellectual property, content creation and international distribution.
The COVID-19 pandemic provided a further boost for unscripted television production among both streamers and private equity investors.
Jared Ruga, founder and CEO of Vavani Productions, points to the success of Netflix's "Tiger King," which debuted in March 2020. "People realized that the docuseries format is really lucrative and a great retention tool for streamers to keep their subscribers," he says. A deluge of new documentary series followed.
"Documentaries are now center stage," he continues. "They're popular; everyone knows that they're bankable assets."
Documentaries are now center stage. They're popular; everyone knows that they're bankable assets.

Jared Ruga

Vavani Productions
Private equity's interest in film and television production also rose coming out of the COVID-19 pandemic, leading to prominent deals involving studios that produce a mix of scripted and nonfiction content.
Notable transactions involved Candle Media, which attracted investment from Blackstone and has since pursued an aggressive acquisition strategy that includes backing Reese Witherspoon's production company Hello Sunshine and Will Smith and Jada Pinkett Smith's Westbrook, among others. Hello Sunshine and Westbrook produce both scripted and unscripted content.
Last year, former Fox executive Peter Chernin launched a global content studio, North Road, that will produce scripted and unscripted film and television content. The company was formed through the acquisition of several different media production assets, among them content from the production company behind the Netflix hit "Love Is Blind." The transaction included equity backing from Providence Equity Partners and debt financing from Apollo.
"There have just been a lot of private equity companies looking at the content space, and that's because content just has more homes, there's more activity; it's growing," Gray says.
State of the Market
Citing data from research firm Ampere Analysis, the Hollywood Reporter reported that global streaming companies are expected to increase their spending on unscripted original content to $3.1 billion in 2023, up from $2.3 billion last year. The number of unscripted original projects commissioned by streamers is also on the rise, up 35% in 2022, according to Ampere's figures.
While those dollars pale in comparison to the estimated 88% of budgets, or $23.4 billion, allocated by streamers to scripted titles this year, unscripted content undeniably represents an opportunity for investors.
Related content: Sports Step into the Metaverse—and Take Investors Along for the Ride
Private equity firms are drawn especially to content production companies with "high-quality, premium content" that can attract a lot of viewers, Gray says, adding that they're particularly attracted to businesses of "significant size and stability."
Gray describes the nonfiction production market as bifurcated. On the larger end are the giant studios (think Warner Brothers or NBC), followed by mid-tier companies like French television production and distribution collective Banijay, responsible for "Survivor," "MasterChef" and "Big Brother," among others.
There have just been a lot of private equity companies looking at the content space, and that's because content just has more homes, there's more activity; it's growing.

Richard Gray

ACF Investment Bank
Production companies at the lower end of the market tend to be significantly smaller. "There's quite a big step down to some mid-market size companies, and then there's a very long tail of sort of smaller production companies that exist out there," Gray says.
He estimates that for a long time, the mid-market nonfiction production sector comprised 20 to 30 companies, with numerous small companies sitting below them. But many of those mid-market production companies have since been acquired by the large studios. "Therefore, there was a gap in the marketplace that private equity is looking at and saying, 'Well, if I can buy a whole bunch of these production companies that are a little bit too small and bring them into that mid-market, then we can sell that company to these big studios again,'" says Gray. "That's the opportunity they're looking at."
A mid-tier production company typically has various different shows in its portfolio, in some cases with recurring seasons, which can give a sense of security around future revenue.
"A lot of unscripted companies will have their unscripted high-end shows that they're well known for, but they will also have their flagship documentary productions that sit next to them," Gray says. He points to Boardwalk Pictures, the production company in which ACF Investment Bank's client Shamrock Capital invested in February.
Boardwalk produces shows that are available on Disney+, Max, Hulu, Showtime and Fox Sports, among other outlets. Its Netflix productions include well-known shows like "Chef's Table" and "Cheer," which have each had multiple seasons, as well as standalone docuseries like "Pepsi, Where's My Jet?"
"It's important to have that blend of recurring work and high-end documentaries," Gray says.
Gray notes that valuation multiples for unscripted production companies vary widely but declines to provide specific figures.
On Strike
The strike by members of the Writers Guild of America could further fuel the appetite for nonfiction content if it persists.
A Variety article published in early May noted that a monthslong writers strike could prompt broadcasters and streamers alike to "face holes in their narrative content, which could, in turn, lead to the purchase of indie docus to fill the void."
Related content: The Changing Face of Media Liability Risk
The article also quoted Geralyn White Dreyfous, co-founder of film fund Impact Partners, who expanded on the potential effects of the strike.
"The data shows that when there have been writers strikes, or certainly during COVID, we had an uptick in demand for nonfiction programming," said Dreyfous, who was part of the team that won an Academy Award this year for the documentary film "Navalny." "You combine the media consolidation, along with cutbacks in staffing and budgets, and it still seems pretty tight. But my hope is that buyers will turn to nonfiction because there are a lot of great films that still haven't been sold."
Even before the strike, nonfiction production companies presented an increasingly popular, low-cost form of entertainment for streamers, networks and cable companies, all eager to provide fresh content to a seemingly insatiable audience. Private equity firms appear eager to fuel their growth.
"I think there have been and will continue to be a lot of transactions in this space, with private equity being a significant player," Gray says. "I think you'll see more in the private equity space in this particular part of entertainment."
Katie Maloney is ACG's content director, based in Chicago.