Sports Step into the Metaverse—and Take Investors Along for the Ride
Digital disruption catalyzed new business models and revenue streams in the world of sports, creating opportunity for investors of all risk appetites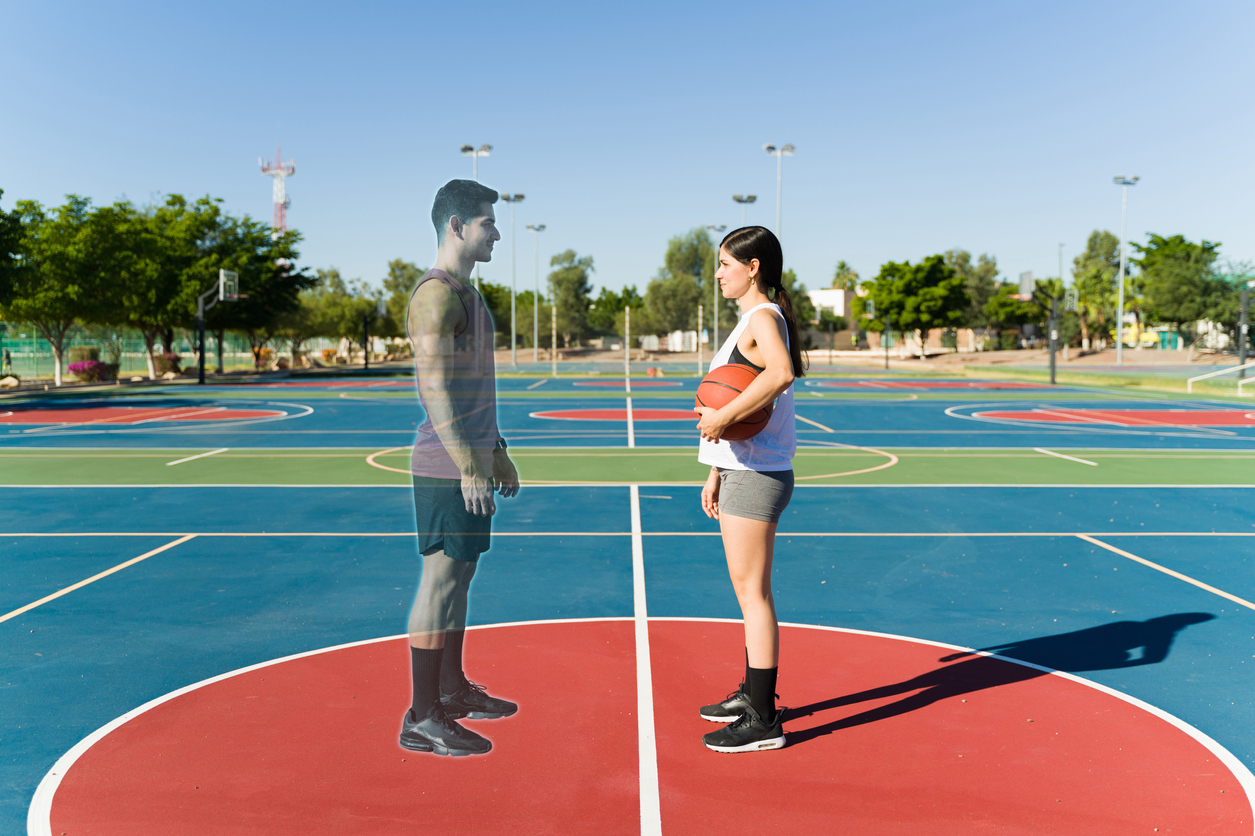 Private equity has stepped further into the sports industry over the years, thanks to the strong performance of investments in sports leagues and teams.
Search results from Grata, a private company intelligence engine and ACG partner, find 725 sports technology companies backed by PE sponsors.
PitchBook data, meanwhile, finds PE invested nearly $51 billion in sports-related deals in 2021, while investor returns across major leagues, including the NFL, MLB and NBA, surpassed the S&P 500's performance over the last decade.
Broadcasting rights, advertising, high-profile sponsorship and celebrity endorsement deals, and ticket and merchandise sales are just a few of the revenue streams that have given sports the reputation as a diverse and often lucrative asset class.
The market is prolific—Grata's database reveals more than 62,000 private sports technology companies in operation—but changing rapidly thanks to technological disruption and regulatory shifts resulting in new products, business models and revenue sources. Today, investors looking to step into the sports arena will find a multifaceted landscape with investment targets that go far beyond team ownership—and that fit almost any risk appetite.
Entering the Metaverse
With more than two decades of experience in the sports sector, Bobby Sharma founded Bluestone Equity Partners to focus on sports, media and entertainment investments. The firm closed its first fund in February, raising $300 million.
"There are all of these opportunities for growth, from an investment perspective, that make us feel like it's early days for this kind of asset class," says Sharma.
Bluestone's launch comes amid immense disruption in the sports sector, and Sharma says his firm plans to pursue opportunistic investments from the growth stage and beyond as the landscape evolves.
"Technology is constantly shifting the ecosystem. It's constantly shifting the delivery of those valuable media rights, for example," he says.
Technology is constantly shifting the (sports) ecosystem.

Bobby Sharma

Bluestone Equity Partners
Indeed, as live broadcasting has given way to on-demand programming, sports remain one of the final frontiers of scheduled entertainment. Streaming platforms want in on the action, driving up the value of those media rights.
But far beyond how live sports events are delivered and consumed, technology has created entirely new assets in the market.
Fantasy sports, for example, have evolved into artificial intelligence-powered game simulations streamed online. Sharma says rather than detracting from fan interest in real-world teams, fantasy sports have augmented the fan experience, particularly for younger consumers. As the popularity of this format grows, innovators are exploring how artificial and virtual reality experiences in the metaverse can help sports leagues create new touchpoints with fans.
Fantasy sports have also driven another emerging trend—sports betting, which continues to proliferate as regulatory changes legalize the activity. Leagues are increasingly recognizing the revenue potential in monetizing sports betting through advertising and heightened viewership. (A 2018 report from the American Gaming Association said legal betting could introduce an additional $4.2 billion in revenue across the major four sports leagues in the U.S.)
Meanwhile, new businesses are stepping up to the plate to take advantage of some of these market shifts.
One of them is SimWin Sports. Founded in 2019 at the intersection of many of these trends, SimWin is a digital sports and entertainment company that connects fans to fantasy leagues and game simulations powered by AI in the metaverse. The platform also integrates sports betting by licensing its data and content to sportsbooks. Further, SimWin has embraced blockchain, turning fantasy teams and players into NFTs (non-fungible tokens) that fans and investors can own.
Related content: Conversational AI Gets Strategic Acquirers Talking
Founded by Chief Executive David Ortiz (no relation to the MLB Hall of Famer), SimWin has integrated multiple B2B and B2C revenue streams, using products in the metaverse to enhance the fan experience of real-world leagues and sports companies. "We're here to support those companies and work with them to leverage our content and to keep that customer that they've already acquired engaged," Ortiz says.
High-Profile Support
Headquartered in Beverly Hills, SimWin employs 20 or so staffers who are dispersed between Southern California, Boston and Canada. Ortiz says he's focused on keeping the company nimble, driving growth through product development.
Strategic partnerships are key to the company's growth strategy, he notes. Earlier this year, the company launched a partnership with Sports Illustrated as its presenting partner, bridging SimWin's digital audience with traditional sports.
And last June, the business secured support from NBA legend Earvin "Magic" Johnson, who acquired two NFT teams on the platform as well as an investment stake in the business. Ortiz says Johnson's involvement is "huge" for the company, not only for the capital and visibility to the brand he can provide, but also because of the feedback and expertise he can offer. The collaboration reflects a unique element of the sports landscape that can be particularly attractive to investors: celebrity and professional athlete investments and endorsement deals.
Matt Gibbons, managing director of private equity at investment firm Manhattan West, agrees high-profile individuals are an important component to the industry. He points to his firm's own network of influencers, sports broadcast presenters and other prominent individuals in sports as sources of capital and industry knowledge. Manhattan West closed its inaugural private equity fund in December to focus on sports, media and entertainment.
"Because we have that network that makes up a lot of our client base, a lot of our LP base, and a lot of where our deal flow comes from, we have a unique perspective on what's happening in the sports world," Gibbons says.
Driving DEI
Another celebrity backer of SimWin showcases another element of sports technology that can make the space even more attractive to institutional investors.
Jen Welter, the first female to coach in the NFL, is another virtual team owner on the SimWin platform. As she breaks new ground for gender diversity and inclusion in the physical world, she also represents the possibilities for DEI in the sports metaverse. "Having a digital sports league, where we've got men and women playing on the same field at the highest level, we think is pretty cool," Ortiz says. "There's zero reason for there to be any bias, given they're digital players."
Fantasy sports can drive inclusion in other ways, too. Ortiz highlights the ability for fans to participate in game simulations even if they don't have the physical dexterity to play video games by controller, for example.
Inclusion is often the spirit of the sports world, says Bluestone's Sharma. "Fandom is not just limited to certain socioeconomics. It's global, across socioeconomic backgrounds and generations, and even politics," he says.
Varying Risk Appetites
We recognize that the play patterns and behaviors of the existing customer in fantasy real-money gaming is changing and evolving—and that the industry needs to evolve with it.

David Ortiz

SimWin Sports
For Bluestone, digital disruption in sports and the emergence of innovative business models are driving investor appetite. "Our fund is differentiated from a lot of others in that we aren't segmenting ourselves in a certain sector of the sports media and entertainment economy," Sharma says. "There are several incumbents in the space that have made some really good investments to help establish this as an investible asset class, but I think our strength is that we're not limited to team investments."
Even for conservative investors, sports remain an attractive proposition. Gibbons says Manhattan West looks for more traditional and proven business models, focusing its investment strategy on areas like niche sports league acquisitions.
Related content: Concern About Risk Deepens Among Midsize Business Leaders
"We're not going to buy a slice of the New York Yankees and be a 1% shareholder," he says. "What you will see us do is have a large ownership position in a new and emerging sports league—a league that can own the sport and monetize it, build a business model on tickets and sponsorships and other elements beyond just media."
That's the approach Manhattan West is taking with Formula 1 racing. The firm recently made a majority investment in the Formula 1 Exhibition, launched in Madrid in March, dedicated to the history of auto racing. "That creates a whole new business line for the franchise, and it's very dynamic," Gibbons says. "That's how we can unlock a new driver for the business without having to bet on the metaverse, and NFTs and crypto. We can do it in a much more tried-and-true way."
It may be unclear today which business models and products will ultimately win out over others as solid investment bets, but innovators are eager to explore the possibilities.
For SimWin, new partnerships are in the works to bridge the physical and virtual sports realms for fans. Ortiz notes the company also plans to step into basketball, soccer, cricket and potentially boxing and rugby; launch interactive gaming that can allow fans to control gameplay; and eventually introduce controller support.
"We recognize that the play patterns and behaviors of the existing customer in fantasy real-money gaming is changing and evolving—and that the industry needs to evolve with it," says Ortiz.
Carolyn Vallejo is Middle Market Growth's digital editor.