Conversational AI Gets Strategic Acquirers Talking
How corporates can look beyond the hype to identify AI targets that add real value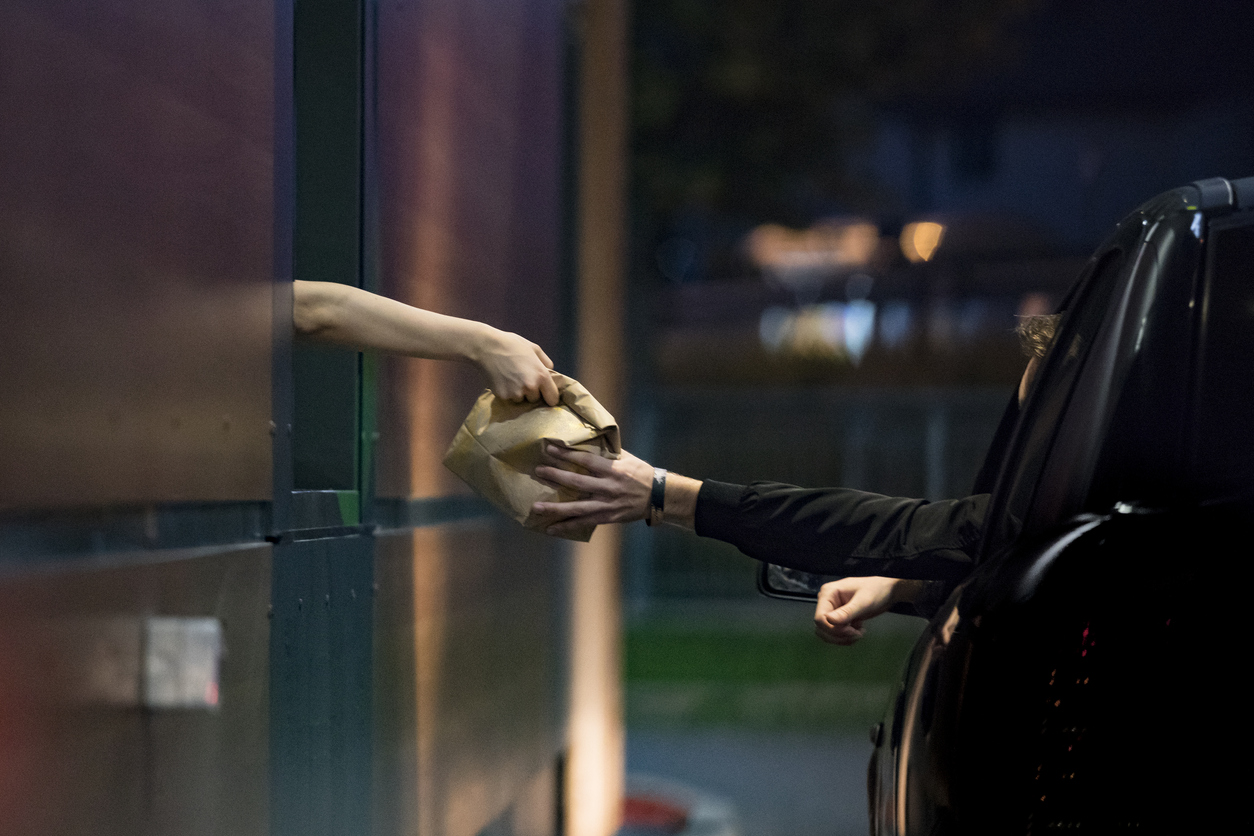 The continued hype around OpenAI's chatbot ChatGPT has sparked M&A excitement across the artificial intelligence market.
Last month, Microsoft announced its latest multibillion-dollar investment in OpenAI, marking the third phase of an existing partnership that included two previous investments in the AI company in 2019 and 2021.
Amid declining tech valuations and a challenging dealmaking environment, Microsoft's investment signals continued interest for AI. In the middle market, AI experts tell Middle Market Growth that there certainly is opportunity for M&A in areas like natural language processing, especially among strategic acquirers looking to embed cutting-edge technologies into their own offerings.
"There's a big movement with conversational AI," says Michael Lamm, managing partner at boutique investment bank Corporate Advisory Solutions, who points to strategics' strong balance sheets and the opportunity for a buy-not-build approach to bolster product development. "There's been a lot of M&A activity in this realm, and we're fully expecting that there will absolutely be strategic acquirers looking to layer in technology to support AI functionality."
But some AI experts warn acquirers to tread carefully. At a conference earlier this month, Google's chief internet evangelist Vint Cerf had a one-word warning to business leaders tempted to rush into AI acquisitions on the wave of ChatGPT's hype: "Don't."
Products like ChatGPT, or Google's own conversational AI product Bard, are impressive, but still need improvement. "It doesn't always work the way we would like it to," Cerf told attendees, according to reports.
For middle-market dealmakers, rather than acquiring and integrating generalized AI technology because it's trendy, investors must target specialized solutions that add value and address real-world problems for their customer base.
There's a big movement with conversational AI. There's been a lot of M&A activity in this realm.

Michael Lamm

Corporate Advisory Solutions
Getting Specialized
Voice recognition and conversational AI make up a bourgeoning segment of the AI landscape. Data from Grata, a private company intelligence engine for middle-market dealmakers, reveals 2,461 voice recognition companies currently in operation, 96% of which are private.
The space has garnered attention from middle-market dealmakers in recent years. 2020 saw the acquisition of KidSense.AI, a children's embedded automatic speech recognition technology business, by ROYBI, which develops AI-powered toys for children to learn languages and STEM skills. A year later, identity verification company Mitek announced its acquisition of ID R&D, a face and AI voice recognition-powered biometric authentication business.
Related content: Private Equity Is Ready to Adopt AI—But How?
These deals both involved acquisition targets with AI voice recognition technology developed for a specific use-case—an important component to dealmaking success, according to Murali Mahalingam, CEO of Marsview. His company designed a conversational AI platform that was acquired last August by Eltropy, a digital communication platform for community banks and credit unions.
Mahalingam credits the transaction's success to Marsview's decision to pivot over the last year from an industry-agnostic conversational AI solution to one tailored to the financial services market. "We created a much more funneled approach to understanding the credit union glossary, their terminologies and terms, and then solving problems specifically for the credit union businesses," he says.
The acquisition enabled Eltropy to offer its users a seamless customer service experience with automated interactions across text, chat, voice and video, rather than pay for separate tools for each communication channel. "If customers go after cobbling all their solutions together, what ends up happening is the total cost of ownership for the customer goes up," Mahalingam explains.
Specialization is also critical to adoption, because it improves product accuracy. According to Rob Carpenter, CEO and founder of conversational AI company Valyant AI, solutions that can account for the nuances of a particular industry or customer type, like financial services, have a greater chance of more quickly increasing the accuracy of their product—that is, correctly understanding a human's questions and commands.
"It's absolutely essential that you get your accuracy high enough so you can actually build a profitable product," he says. "You have to specialize."
It's absolutely essential that you get your accuracy high enough so you can actually build a profitable product. You have to specialize.

Rob Carpenter

Valyant AI
AI at the Drive-Through
Valyant AI's area of specialization is order-taking at quick service restaurant (QSR) drive-throughs.
The company is in its sixth year of operations and today is squarely focused on growth, largely driven by strategic partnerships. Last year, Valyant announced a partnership with burger chain Checkers & Rally's, which has integrated the AI technology at some of its drive-through locations. Carpenter says Valyant has more partnerships coming down the pipeline later this year.
Product development is also a priority for the business, which is currently testing a new solution, AI Assistant Manager, with another QSR market leader. While Valyant's flagship solution is designed to support end customers ordering, say, a burger, AI Assistant Manager aims to help employees and managers automate training using Siri-like capabilities. Whether responding to a new hire who's asking how to clean the fryer, how to make brownies, or what the internal temperature of chicken must be for safe consumption, the product "gets new employees up-to-speed faster and adds a backup resource, so they don't have to bother other employees and cause them to lose productivity," Carpenter explains.
Looking ahead, he also sees opportunity for integrations with other AI technologies like ChatGPT, which could aggregate restaurant data. "A manager could have at the tip of their vocal cord, as it were, an answer to any question they could have about their current restaurant operations," Carptenter says of this opportunity.
He believes Valyant was first-to-market with its solution, allowing it the time to drive up accuracy rates even in noisy environments like drive-throughs and kitchens. As a result, the company has positioned itself to solve one of the most pressing problems for the QSR industry today—high turnover rates and labor shortages—further driving adoption.
It's proven success with QSR partners is also reflected in the company's financials. "As far as we know, we're the only company that's profitable, from a unit economics standpoint, for drive-through AI," the founder says. "That's because we've gotten our AI sophisticated enough to where it takes the vast majority of orders, and the call center just steps in on the occasional order that needs some help."
Investor Considerations
For would-be acquirers of conversational AI technologies, Carpenter says the number-one consideration should be accuracy. While generalized products rolling out from tech giants like Microsoft, Google and Amazon are greeted with much fanfare, their accuracy levels hover around 70%; Carpenter says for solutions to be viable, their accuracy levels should near 90%-95%.
But it's not the only hurdle that strategic acquirers should be aware of.
Considering how much time it takes to build accuracy within a proprietary solution, protecting intellectual property is essential. Valyant AI is currently in litigation with three key competitors to defend its IP. "When, or if, the judge rules in our favor, I think there is an extreme risk to the other vendors being able to continue to exist in the marketplace," Carpenter notes.
Related content: A Down Economy Can Be Ripe for Investment Opportunity

He remains confident in Valyant AI's ability to emerge as a leader in the space. The CEO expects the business to experience a year-over-year growth rate somewhere between 400% and 800% in 2023. The company has so far raised $17 million, including a seed funding round last May from food service and hospitality investment platform Branded Hospitality Ventures.
The company is open to additional funding or even an acquisition with the right partner, but Carpenter says he'll let these opportunities present themselves as they come.
"Overall, my goal and purpose are to build the best company possible with the best unit economics and the happiest customers," he says. "If I do that, the problems around fundraising or an acquisition will take care of themselves. If the right opportunity came along, we would be open to an acquisition."
Carolyn Vallejo is Middle Market Growth's digital editor.