Middle-Market Public Policy Roundup
PPP gets more funding, runoff elections begin in Georgia, and Congress counts electoral votes.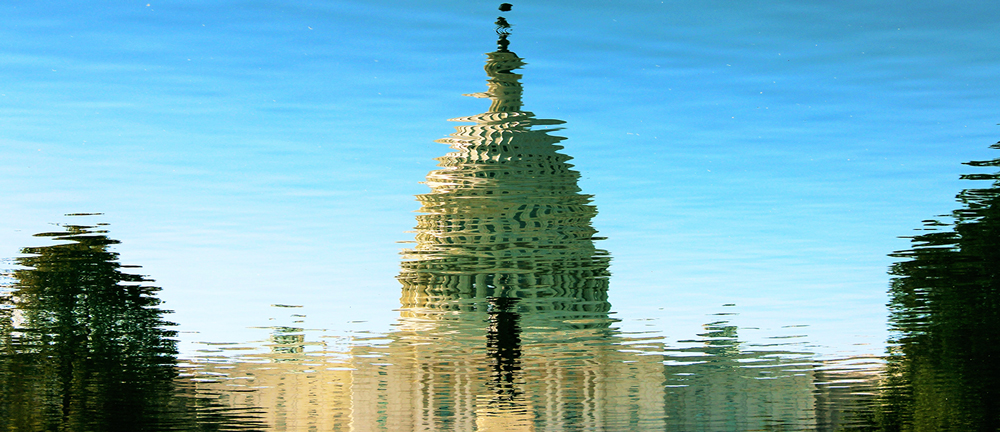 In the first roundup of the new year, we take a look at the latest stimulus bill, which passed through Congress at the tail end of 2020, and the implications it has for businesses looking to receive aid through the Paycheck Protection Program. We also summarize the runoff elections in Georgia, and the joint session of Congress that certified Biden's victory hours after mobbed stormed the Capitol.
PPP Expanded, Affiliation Rules Unchanged
Small businesses struggling to make ends meet during the COVID-19 pandemic will receive another round of federal relief with the latest spending bill passed by Congress at the tail end of 2020.
On Dec. 27, President Donald Trump signed the Consolidated Appropriations Act, 2021, an annual omnibus spending bill, which had a long-awaited second stimulus package attached—and additional support for the Paycheck Protection Program.
The $900 billion stimulus package authorized $284 billion in additional liquidity for a second round of PPP loans and expanded eligibility for lending. However, the Small Business Administration's affiliation rules still apply.
The SBA's affiliation rules have prevented many companies owned by private equity firms from attaining relief through PPP.
According to the SBA's interpretation of these affiliation rules, a private equity firm is considered a kind of umbrella company. The SBA then treats the employees of all portfolio companies invested by a PE firm as if they belonged to a single organization. By doing this, many PE-backed companies exceed PPP size limits.
To qualify for this latest round of PPP funding, business owners must prove the business was operating before February 2020, have fewer than 300 employees, and have a gross income that has fallen 25% during the pandemic.
Democrats Win Georgia Seats, But Majority Will Unlikely Bring New Agenda
Democrat Raphael Warnock has defeated incumbent Senator Kelly Loeffler in Tuesday's Senate runoff election in Georgia. [Grace Segers, Kathryn Watson and Caroline Linton, CBS News]
Ossoff was declared the winner over Perdue Wednesday afternoon, cementing the Democratic majority. Among the changes expected to take place, Sen. Mitch McConnell, R-Ky., will likely be replaced as majority leader when the new Congress meets after Inauguration Day.
The majority will make it easier for Biden to appoint his cabinet and other key offices, and provide additional support for his administration's agenda—which may include more federal aid to individuals and businesses.
While Democrats will take both seats, it's unlikely there will be a radical policy shift in the Senate.
Democrats will continue to be constrained by the filibuster. The Senate's rules require 60 votes to pass even basic legislation. And while a majority can eliminate the legislative filibuster, several Democratic Senators have expressed reluctance to do so. [Jonathan Chait, New York Magazine]
Biden's Electoral College Victory Certified In Spite of Turmoil
Congress formally certified President-elect Joe Biden's Electoral College victory, with lawmakers returning to finish the process hours after being rushed out as a mob stormed the U.S. Capitol in a riot that resulted in one person being fatally shot by Capitol Police. [Lindsay Wise, Andrew Duehren and Siobhan Hughes, The Wall Street Journal]
Security rushed Vice President Mike Pence out of the Senate chamber and the Capitol building was placed on lockdown, with senators and members of the House locked inside their chambers. [Nicholas Fandos, The New York Times]
Biden will be inaugurated on Jan. 20.

Benjamin Glick is an associate editor of Middle Market Growth.