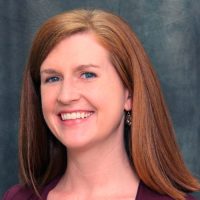 Kathryn Mulligan
Editor-in-Chief
Middle Market Growth
kmulligan@acg.org
Whether the draw is a league, tailgate or fantasy draft, sports have long had the power to bring people together. Increasingly, they are forging community in a literal sense, as professional sports venues attract new private capital investment.
League restrictions on team ownership have largely prevented private equity firms from buying sports franchises, but they're finding other ways to get in the game through real estate, restaurant concepts, and technology and media—a trend explored in the January/February 2019 issue of Middle Market Growth, in a feature story written by Bailey McCann. Their investment has had a knock-on effect in cities like Detroit, whose downtown sports complex is attracting visitors who support new businesses that in turn create jobs, contributing to the city's revitalization.
Professional teams aren't alone in their innovative use of real estate. Our cover story profiles Triangle Rock Club, a chain of indoor climbing gyms whose newest location will open later this year inside a former Walmart store. S.A. Swanson's reporting shows how climbing gyms across the country are cropping up in unlikely places to accommodate walls upward of 50 feet high, and a total footprint that can exceed 50,000 square feet. One gym—Hoosier Heights in Bloomington, Indiana—has opened up in a former church.
Indoor climbing's popularity has increased, in part, through exposure on "American Ninja Warrior" and via word of mouth as passionate climbers recruit their friends. For other segments of the sports and recreation industry, federal decision-makers have played a role in creating new demand.
Following the 1972 passage of Title IX—which prohibited sex-based discrimination on campus, including in athletics—sports like rowing, soccer and field hockey saw a spike in participation as universities increased funding and scholarships for female athletes. That provided a foothold for emerging companies that supplied these sports, including Nielsen-Kellerman. The company has since attracted private equity backing twice and expanded into new industries outside of rowing.
Last summer, the U.S. Supreme Court struck down a law prohibiting sports gambling, and as PitchBook's CEO writes in his Midpoints column, investors are watching closely as some states move to reverse their own bans. Should this nascent industry take off with support from private capital, we'll have yet another way to bond over sports: at the betting table.
This letter originally appeared in the January/February 2019 issue of Middle Market Growth.