Untangling Complex Regulations
Law firm Venable LLP has guided its clients through M&A and other complex financial transactions in an ever-changing regulatory environment.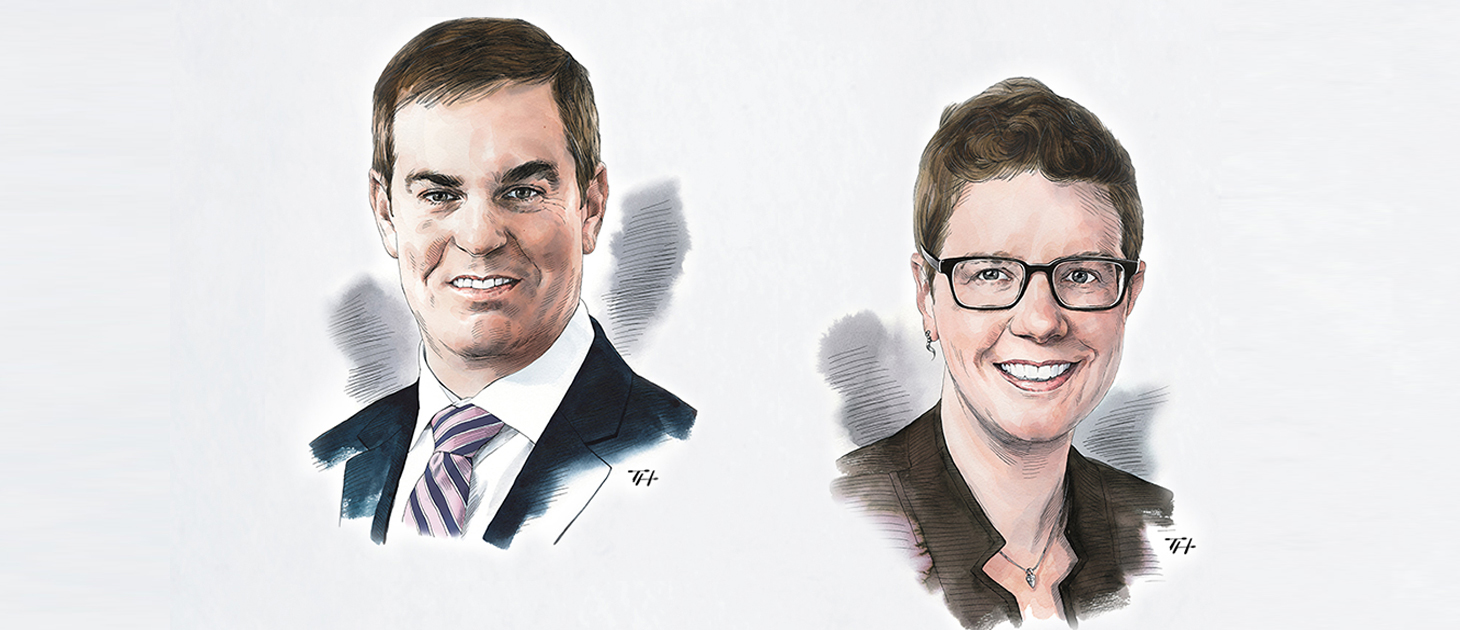 Positioned at the nexus of the private and public sectors, Venable LLP, a Washington, D.C.-based law firm with nine offices across the country, has the expertise to guide clients through mergers and acquisitions and other complex financial transactions in an ever-changing and demanding regulatory environment.
The firm serves its clients, including middle-market firms, in a cost-effective and timely manner. Clients are able to tap into the network of Venable's 850 attorneys and other professionals, many of whom honed their expertise in settings that include the U.S. Senate, the Supreme Court, federal regulatory agencies, Fortune 500 companies, startups and global nongovernmental organizations.
Venable's agility and legislative expertise were on display earlier this year as the firm helped clients navigate the federal Coronavirus Aid, Relief and Economic Security Act, known as the CARES Act, which provides major financial support to companies impacted by the COVID-19 pandemic.
"We were able to digest that legislation, which is more than 800 pages long, and distill it so our clients could get information out to their employees very quickly. We brought all of our expertise to bear."

Ronn S. Davids
Partner, Venable
Within 24 hours of the law's passage, a team of Venable attorneys collaborated to summarize the legislation and distribute critical information to clients.
"We were able to digest that legislation, which is more than 800 pages long, and distill it so our clients could get information out to their employees very quickly," says Ronn S. Davids, a partner at Venable whose national corporate practice focuses on middle-market firms. "We brought all of our expertise to bear."
As the COVID-19 crisis unfolded, Venable attorneys proactively reached out to the firm's clients to address various concerns—from how the pandemic would affect liquidity, to furloughing employees, to concerns over contract cancellations, supply chains and price gouging.
Venable moved fast to set up a COVID-19 task force dedicated to helping clients navigate the effects of the pandemic. The group provides relevant alerts, webinars and other resources to address clients' concerns.
Talking the Talk
Venable was able to move quickly to support its clients through the coronavirus outbreak thanks to the experience and knowledge of its attorneys. That expertise is valuable in a pandemic, but it's also instrumental to the day-to-day work of the firm's professionals.
"We sweat the small stuff and the big stuff," says Karen C. Hermann, a Venable partner whose practice focuses on corporate transactions. "Every interaction is important."
Hermann has expertise in patent litigation and technology, and she clerked in the U.S. Court of Federal Claims, where all government contracts are disputed. That experience is helpful in her practice, which focuses on mergers and acquisitions, carve-out transactions, corporate reorganizations, strategic alliances and joint ventures.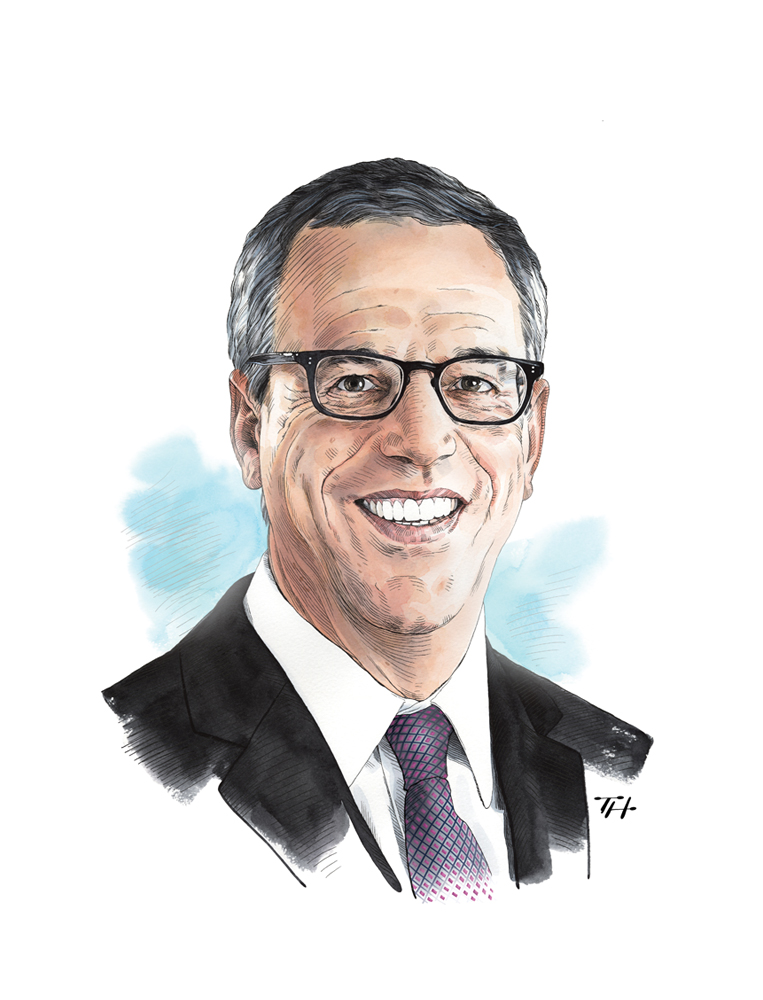 "I understand government contract law," she says. "I understand industry and law at a level that's deeper than the usual M&A lawyer. I can talk the tech talk, the government talk and the M&A talk. The intersection of those areas is where I play best."
The deep expertise is helpful across all Venable practice areas, including its robust governmental practice, in which the firm's professionals track legislation and advocate on behalf of clients.
"In our D.C. office, we have colleagues who understand federal agencies and know who to call to get answers," Davids says.
The firm's proximity to the Capitol and its contacts in government make it possible to move quickly. "We have staff who can walk over to the Hill when necessary," adds Venable partner W. Bryan Rakes. "They have those relationships."
Venable's ability to navigate inside the Beltway is helpful for serving not only its local clients, but also firms across the nation whose operations are impacted by federal policy decisions. "In some measure, Washington, D.C., will always influence what's happening in the rest of the country," Rakes says.
Conducting an Orchestra
Each of Venable's attorneys brings valuable experience, yet often an engagement requires a multidisciplinary approach. In those instances, the firm is able to marshal the expertise of a range of attorneys as needed, according to Charles Morton, co-chair of Venable's Corporate Group and a former chairman of the ACG Global board of directors.
Although one attorney serves as a client's primary contact, he or she has access to the knowledge of every other lawyer on the Venable team.
"That attorney is like the conductor of an orchestra," Morton says. "He or she understands the clients' challenges and knows which of our 800-plus lawyers is best suited to handle a given situation."
That collaborative approach is reflected in the firm's mergers and acquisitions work. Venable has about 100 attorneys devoted to M&A, with experience representing both buyers and sellers.
"We always have someone who knows something about any question that comes up," Hermann says.
In one example, Venable helped a private equity client as it acquired a business with thorny licensing concerns at both the state and federal levels. To get the deal done in a tight time frame, Morton assembled 25 attorneys with expertise in real estate, finance and environmental regulation, among other specialties.
As a longtime member of ACG's dealmaking community, Morton appreciates the need to move fast on transactions.
"[The attorney] understands the clients' challenges and knows which of our 800-plus lawyers is best suited to handle a given situation."

Charles Morton
Co-chair of Venable's Corporate Group
"The ability to assemble multidisciplinary teams across regulatory areas is a distinguishing factor for Venable," he says. "We do it efficiently and quickly."
Going a Step Further
Collaboration isn't limited to how Venable's attorneys work together. It also characterizes how the firm engages with clients.
"I like to think of myself not so much as their attorney as their trusted adviser," Rakes says. "If one of my clients has to make a tough decision, I want to be one of the five people they call."
The same goes for Davids, who poses this question to business leaders he works with: What keeps you up at night?
"That's a great question to ask clients when you go out to lunch with them, in a moment that's quiet and you have time to talk," he says.
Venable's attorneys welcome it when clients bounce ideas off of them, even if it's a business concern rather than a legal one. "It helps us to get to know their business, and it's understood that we are not just about billable hours," Rakes says. "Providing an ear on a non-billable basis is something a lot of clients appreciate."
Venable's professionals stand out by immersing themselves in their clients' businesses, helping to resolve legal or regulatory issues and going a step further. "I want to anticipate my clients' needs," Davids says. "I provide information and advice beyond the question asked."
To stay up to date on the issues facing their clients, Venable attorneys also attend industry conferences, speak on panels and become thought leaders.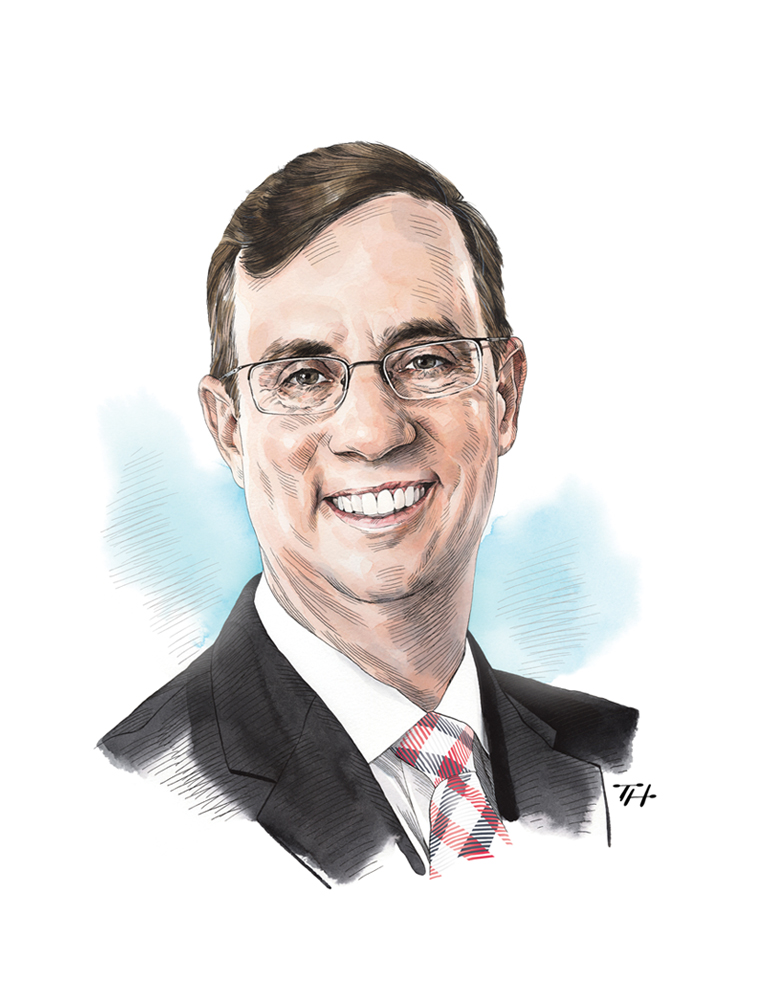 Clients' needs can vary based on their size, which Venable takes into consideration when designing a tailored approach. For example, many of the middle-market organizations that Venable works with don't employ in-house legal counsel, prompting the firm to adjust its communication style. "We may be interacting with CFOs and CEOs," Davids says. "We take the time to explain legal concepts to non-attorneys."
Recognizing that a midsize firm might not have the budgetary resources of a larger business, Venable also works to contain costs by aggressively monitoring each case to ensure it receives the appropriate amount of staffing.
The firm is committed to ensuring clients have the resources and expertise needed in the modern legal landscape.
In a fast-changing regulatory environment that's increasingly complex, having the right legal partner is critical for navigating today's business challenges—whether that's acquiring a company with complicated IP, or navigating the fallout from a global pandemic.