Hire Power: Investors Tap Into the Staffing Industry
Investors tap into a growing staffing industry, where specialist healthcare and IT recruiters are in high demand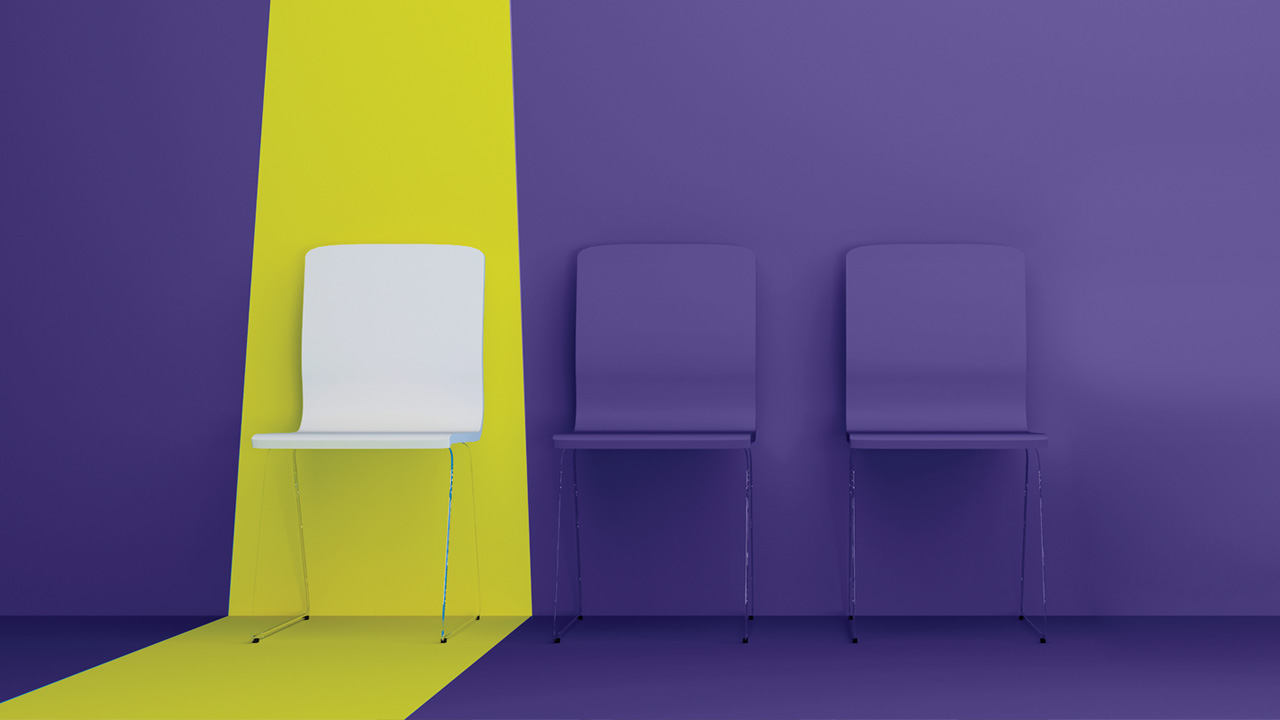 The staffing and recruitment industry has expanded significantly over the years and now has a market size of approximately $28.5 billion, with an annualized growth rate of 5.3%, according to data from IBISWorld.
Analysts say that the industry has been on a steady growth trajectory since the Great Financial Crisis, in part because companies have shifted toward a preference for contingent work. So, too, have many specialist workers.
---
This section of the report originally appeared in Middle Market Executive's Fall 2022 issue. Read the full story in the archive.
---
Those trends have only increased in the wake of the pandemic, with a growing preference for remote and flexible work from employees of all types. Industries like healthcare and IT, which already had a high demand for contingent and specialist workers, went into overdrive over the past couple of years. Analysts say staffing demand is likely to continue for those two industries for the foreseeable future. Staffing companies that have the systems in place to screen and hire nurses or skilled knowledge workers are well-positioned to take advantage of this need.
Staffing companies themselves aren't the only ones cashing in on the trend. Private equity firms are making more investments in staffing and recruiting companies as demand for contract workers increases. H.I.G., Halifax, Littlejohn & Co., MidOcean Partners, TA Associates and Vista Equity Partners have all done deals in this space in recent years. Those investments are likely to continue, says Thomas Bailey, an Atlanta-based managing director for Houlihan Lokey's Business Services Group.
"These companies tend to have high free cash flow. It's also a fragmented industry and there is a lot of opportunity to buy and build," he says. "There are a number of specialist firms, as well, which are attractive."
Bailey adds that the majority of these companies are mid-market businesses in terms of size and revenue, which makes them attractive to private equity investors that are focused on operational improvements. For sponsors investing in these companies it's about people and a focus on process, Bailey says. "So helping them standardize internally, giving them support on growth plans—maybe helping improve technology within the organization—is the value [private equity] brings in professionalization."
These companies tend to have high free cash flow. It's also a fragmented industry and there is a lot of opportunity to buy and build.

Thomas Bailey

Houlihan Lokey
Along for the Ride
Chicago-based LaSalle Network is one such company. Infinedi Partners, an investment firm based in New York, made an undisclosed investment in the company in February. Two members of Infinedi joined the board of LaSalle as part of the deal.
LaSalle launched in 1998 and provides staffing, recruiting and consulting, with specializations in technology, cybersecurity, accounting and finance, and other areas.
"The investment is part of our growth strategy," says Maureen Hoersten, COO at LaSalle Network. "We're in kind of uncharted territory. We have crossed $100 million and there aren't many staffing firms that have reached that level. Our investment team wanted to get in early and come along for the ride."
LaSalle has been growing organically since it started in 1998 and takes a hands-on approach to its services. "We're boots on the ground when we expand into new markets, so we aren't just parachuting in. We are focused on building deep connections," Hoersten says. She adds that much of the company's geographic expansion has been driven by existing clients. "As they expand, they come to us to find candidates and so we have gotten into new geographies with them."
Hoersten says the demand for LaSalle's services continues to grow steadily as employers in industries try to manage staffing. She adds that there is significant interest from skilled workers as well. "There are benefits for both sides," she explains. "There are companies that prefer project work or don't want to manage full-time benefits. The candidate side has also had more power recently—especially in industries where labor is tight."
Specialists in the Lead
One industry with outsize demand is healthcare. Healthcare was already facing a staffing crunch before the pandemic, which was only exacerbated. Healthcare systems are reporting significant amounts of turnover as a result of the demands placed on the system to respond to the ongoing COVID-19 pandemic. That comes alongside all the usual issues that prompt an organization to seek staff, such as retirements, people changing fields and provider growth.
Travel nursing, a type of nursing contract where nurses sign on to work with a provider for a set period, is one way the healthcare industry has adapted to high demand for professionals. Historically, travel nurses have had a bit more control over which contracts or shifts they take and where they go, which is keeping more nurses on the job. These contracts often also have higher compensation than localized agreements. However, that's starting to change as a result of the pandemic, and many travel nurses are leaving the field.
Related content: Six Macro Trends Shaping Healthcare M&A
FleetNurse, a nurse staffing company that launched in 2019, is working to change some of the pain points associated with travel nursing. The Eugene, Oregon-based company's model includes more flexibility for nurses, so that they aren't locked into contracts for a set number of weeks, while still providing practitioner screening and staffing services for healthcare providers. Nurses can accept local per diem shifts in their areas rather than sign a months-long contract.
The company created a specialized technology platform to support candidate and provider matching. Healthcare administrators can use FleetNurse's service to broadcast available shifts to a large pool of credentialed healthcare workers, allowing facilities to fill shifts within an hour's notice.
"We're in kind of a two-sided market," explains Corina Pigg, vice president for sales and marketing at FleetNurse. "Practitioners get the flexibility but providers also sign on with us because the total cost is lower. They can also staff up based on current need, which can change over time."
FleetNurse started by working with providers in Houston and has since expanded throughout Texas and into the Southeast U.S., with plans to grow nationally over time. The company received an undisclosed investment from HCAP Partners, a California-based private equity firm, in May. Pigg says the company plans to work with HCAP on continuing to build out its technology platform in addition to growing the business.
"We wanted to work with a firm that had a lot of trust in us," Pigg says. "This is a very specialized business, and you have to be able to screen candidates to make sure that they are who they say they are and that the credentials are there. The technology component is also significant because, again, we are dealing with specialist work."
Healthcare systems tend to be complex, which Pigg notes can be a benefit. "That helps us in some ways," she says. "I don't think you can just jump into healthcare as an agency."
Elias Dokas, managing director of business services at private equity firm MidOcean Partners, agrees. He notes the importance of companies' relationships with candidates and clients, as well as the addition of consulting services, which can differentiate them from competitors. "This has led to greater growth and margins in recent years," he says.
Based in New York, MidOcean has been investing in staffing and recruiting firms since 2012, with a focus on platform deals. The firm acquired General Healthcare Resources (GHR), a healthcare staffing company, from Platform Partners at the end of last year.
GHR is a provider of healthcare staffing services offering travel nursing, local nursing, per diem nursing, permanent placement and other services to healthcare facilities nationwide. The company launched in 1993. MidOcean plans to support its ongoing organic and acquisition-based growth plan.
Dokas says that human capital companies that can build mature businesses are well-positioned as steady growers and provide an opportunity for sponsors to help support and accelerate that growth. "The human capital industry remains very fragmented, providing significant opportunity for private equity firms focused on middle-market companies," he says. "So if you have a staffing agency with $20 million of EBITDA, private equity can help create a road map to get it to $50 million during the lifespan of the investment, and that's significant."
We've been around for over 20 years, so we have navigated a few of these market cycles. What we have found is that there are always companies that need staff.

Maureen Hoersten

LaSalle Network
Managing Volatility
Even with high demand for staffing across a number of industries, there is still a level of uncertainty facing recruiting companies. Many large corporations have announced hiring freezes and layoffs in recent weeks, and the risk for recession remains elevated in the U.S.
Related content: Middle Market Anxieties Rise Amid Risk
LaSalle's Hoersten is philosophical about the potential impact. "We've been around for over 20 years, so we have navigated a few of these market cycles," she says. "What we have found is that there are always companies that need staff."
In her view, a marked downturn wouldn't necessarily spell trouble for staffing businesses.
"If we do see a slowdown, it may also look different than recessions in the past. They are all a little different from each other, but we have higher levels of contract employees now, so there could be some wiggle room for employers," Hoersten says. "We have also reprioritized in the past in response to shifting market dynamics. That's the nature of this business. We've managed before and we can do it again."
Bailey McCann is a business writer and author based in New York.