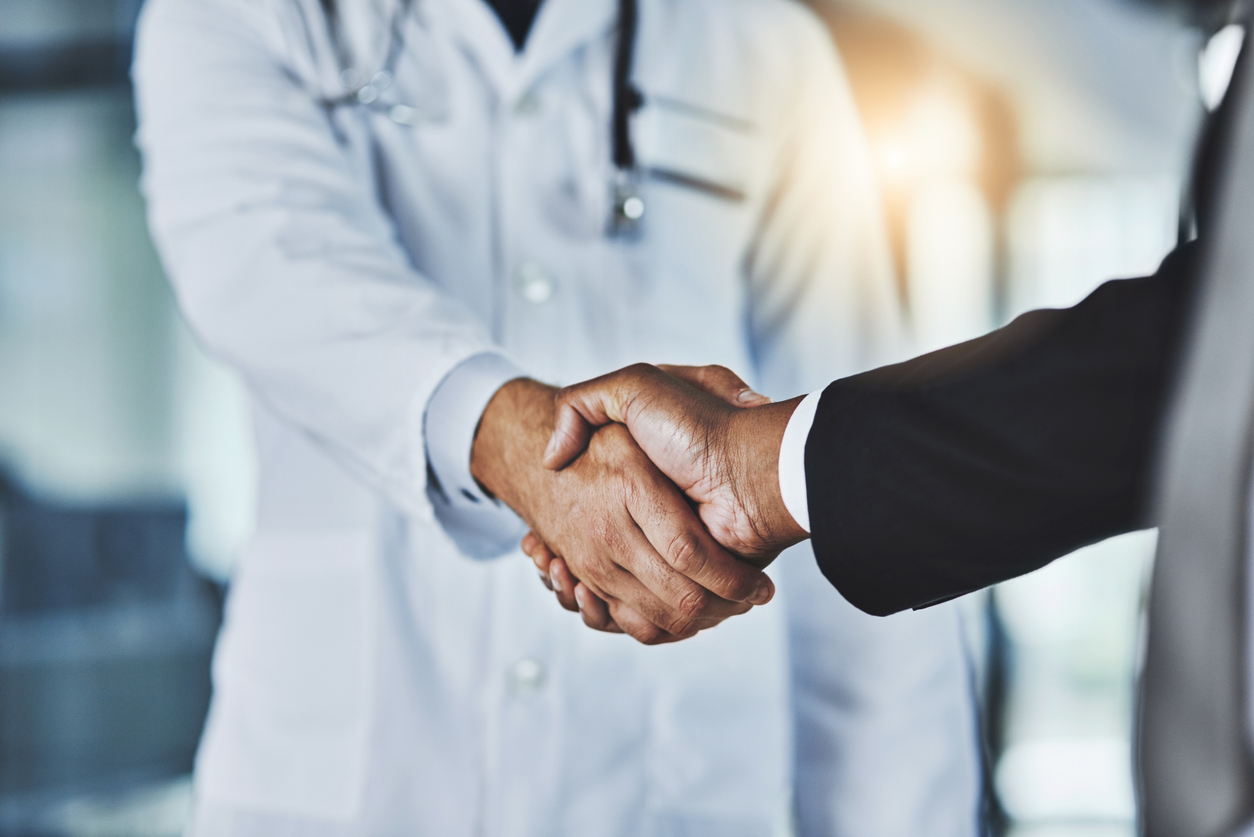 Changes to where patients receive care and how those services are paid for are among the themes shaping M&A opportunities in healthcare, according to experts from DHG and Marwood Group who spoke during ACG's InterGrowth conference in April.
During a session titled "Healthcare M&A Trends," Jay Stine, partner at professional services firm DHG, and Jennifer Meyers, managing director at Marwood, a healthcare-focused consulting firm, outlined six macro trends shaping healthcare M&A:
1. Home Healthcare Services
Skilled and unskilled nursing, hospice, autism services and other forms of care are among the healthcare services that are increasingly shifting away from clinical settings and into the home, driven both by patients who like the convenience and payers who appreciate the lower costs.
People would rather be at home, and payers prefer it. It's an area of growth we expect to see over the next five-plus years.

Jennifer Meyers

Marwood Group
"People would rather be at home, and payers prefer it. It's an area of growth we expect to see over the next five-plus years," Meyers said.
Home healthcare businesses come with both pros and cons for investors. This subsector often involves government payers, and in turn, regulation; at the same time, Medicare tends to provide the fastest reimbursement. "Healthcare in the home is usually highly regulated, but with a payer who's pretty quick," Stine said.
Investors looking to capitalize on this trend aren't limited to acquiring healthcare providers. Tech-enabled solutions, for example, are another way to get in on the home healthcare boom.
2. Value-Based Care
Although the shift toward compensating healthcare providers based on patient outcomes has been a long time coming, the number of these so-called value-based arrangements is growing. Investors would be wise to consider this as they evaluate healthcare businesses, according to Meyers. "Playing to the theme of companies focused on value-based care is definitely a prudent one," she said.
Although value-based care adds complexity compared with the traditional fee-for-service model, it's something healthcare leaders will need to understand. That creates an opportunity for those who learn about it now, according to Stine. "It'll be interesting to see how [value-based care] evolves, but it's coming," he said.
3. Shift from Acute-Care Settings
Healthcare procedures like infusions and imaging are increasingly being performed outside of acute-care facilities. "Commercial payers are pushing the lower cost-setting, particularly for imaging," said Meyers.
From an M&A perspective, buyers are willing to pay more for a physician practice that also owns an ambulatory surgery center (ASC), which provides same-day procedures without requiring an overnight stay. "Expect to pay more if it's a physician practice and an ASC," Stine said.
Related content: Healthcare: Demand for Deals & Dependable Partners Persists
Meyers noted that ASCs faced a setback from a recent change from the Biden administration, but she expects Medicare will still allow procedures to be performed there. 
It'll be interesting to see how [value-based care] evolves, but it's coming

Jay Stine

DHG
4. Medicare Advantage Plans
Today, 43% of Medicare beneficiaries are in a managed care plan, according to the panelists, who said that number is expected to rise. These plans, which are offered by private companies that have a contact with Medicare, often cover additional services, such as hearing, vision or dental.
Investors watching this trend could acquire a Medicare Advantage (MA) provider or enter the space indirectly by investing in an MA broker or risk adjustment software.
5. Increase in Telehealth
Although consumers are unlikely to rely on telehealth the way they did during the past two years, a blended model of in-person and virtual care is one investors should watch, particularly in certain subsectors.
"The combination of in-person and virtual behavioral health on the outpatient side is a good area to be in," Meyers said.
Related content: Assessing Value & Risk in Healthcare Transactions
6. Outsourcing
Outsourced solutions for revenue cycle management, staffing and other healthcare-related needs are in demand, and investors are willing to pay top dollar for highly tailored solutions—revenue cycle management software for ambulances, for example.
"In the middle market, it becomes very specialized. You have to understand the specific revenue cycle process within each healthcare subindustry," Stine said.
Meyers added that benefits management is another outsourced service where she expects to see continued growth.