Giving Voice to Business Owners
Fattmerchant is developing software that uses artificial intelligence to highlight sales trends and suggest areas where business owners dig deeper.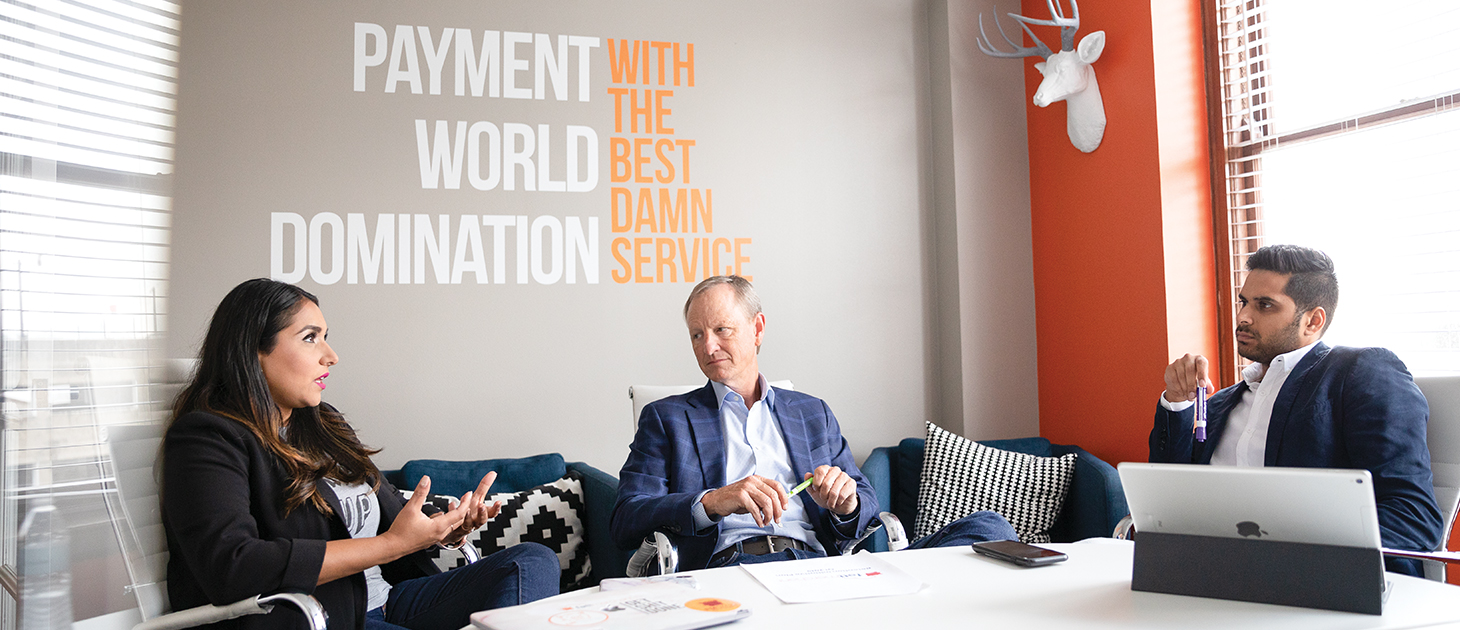 When Fattmerchant launched, the company offered customers a flat-rate monthly subscription and free cancellation. Although it still uses that price structure, Fattmerchant has since evolved beyond the original vision, according to Sal Rehmetullah, the company's co-founder and president. "Payment processing—or merchant services—is like a dirty word in our organization," he says. "It's something that we aren't. The payments piece is just the commodity." Fattmerchant's real focus is on analyzing data to help customers improve their businesses.
To that end, Fattmerchant is developing software that uses artificial intelligence to offer recommendations to business owners, based on data they provide. The new offering is expected to roll out at the end of next year. Initially, the software will highlight sales trends or anomalies, for example, and suggest that business owners dig deeper. But Fattmerchant's goal is to continually add AI capabilities that can make specific recommendations based on sales patterns—like extending business hours on particular days.
The recommendations that Fattmerchant's platform can generate depend on the amount of data its customers share. "If you link your QuickBooks online, we can give you more information. If you link your CRM system, we can give you more information," Rehmetullah says. "The more you give us, the more we can provide direct recommendations."
The company takes an iterative approach with its technology, he says, and seeks feedback from customers to learn which AI additions are useful for them (or not), and what's on their wish list for improvements to Fattmerchant's platform. "We're trying to effectively do everything that helps a small business operate, while also managing their payments," says Jim Douglass, partner at Fulcrum Equity Partners, Fattmerchant's largest investor.
When Fattmerchant launches its AI software, it plans to add voice commands, allowing business owners to ask, "What were my sales today?" instead of typing and clicking their way to that information. Several banks already have virtual assistants with voice recognition, including Bank of America, whose mobile app has a chatbot named Erica that responds to spoken requests.
The voice-enabled capability is part of Fattmerchant's efforts to help its customers access information easily, says Douglass. "You can see what's going on in your business on a regular basis without having to go sit down at your desktop and dig in to your QuickBooks," he says. "Voice [commands] and AI are just a further extension of making it easy for you to financially operate your business."
This story originally appeared in the September/October 2019 issue of Middle Market Growth. Find it in the MMG archive.