Leading With a Steady Hand: A Peer Profile on Martin Okner
A look inside the dpHUE President & COO's pandemic experience, collaboration with Prelude Growth Partners, and time management strategy.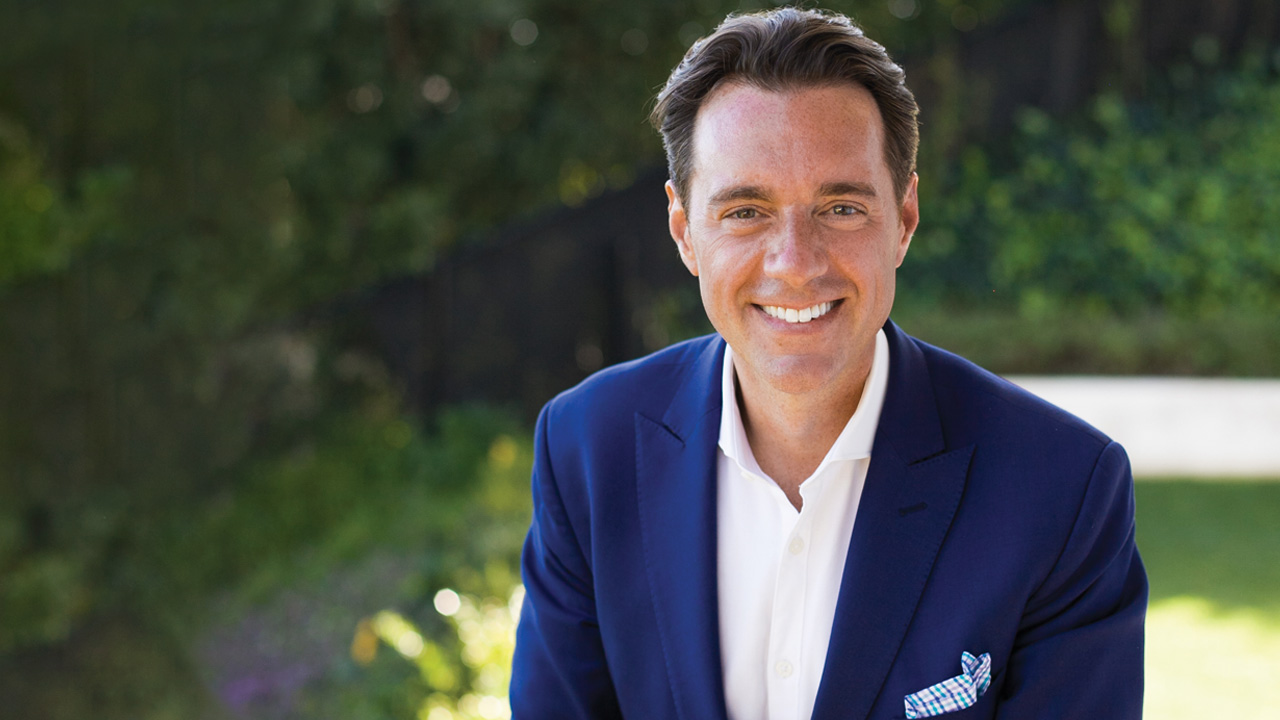 As stylists around the country shut their doors amid widespread shutdowns in spring of 2020, their patrons scrambled for at-home hair color and care alternatives from beauty brands like dpHUE, which saw demand surge during the pandemic.
That proved to be both a blessing and a challenge, one that required the steady leadership style that Martin Okner, dpHUE's president and chief operating officer, has honed throughout his career.
---
This Peer Profile originally appeared in Middle Market Executive's Winter 2022 issue. Read the full story in the archive.
---
Since Okner joined Minneapolis-headquartered dpHUE five years ago, the company has achieved almost 10x sales growth. In addition to finance and operations, he oversees the company's core growth strategies, including its digital business strategy, which Okner says now accounts for about 75% of his time.
The company, which was founded in 2011, sells directly to consumers on dphue.com, as well as through retailers. It also sells its products to hair stylists and offers an app for salon professionals who want to sell dpHUE products to their clients in exchange for a commission.
Even as salons reopen, demand for at-home hair care and color products remains strong as consumers continue to seek solutions between salon visits, according to Okner. He adds that growth within the business is also being led by new products and initiatives launched during the pandemic and ongoing supply chain disruptions, which dpHUE has had to manage carefully.
The company has tried to get ahead of the disruption by stockpiling minimum quantities of its products and providing suppliers with forecasts.
"If our supplier keeps enough raw materials on hand to produce at least a month's worth of supply of an item that might be one of our top sellers, we can plug the holes in demand that we might experience as a result," Okner says.
A New Partner
Joining dpHUE was a return for Okner to the branded consumer goods industry where he spent more than 16 years of his career. His resume includes roles at Cadbury, Philip Morris and Revlon.
After leaving Revlon, he co-founded strategic advisory firm SHM Corporate Navigators. As a managing director, Okner advised middle-market companies, family businesses and private equity portfolio companies on market differentiation and growth strategies. He has also been an active member of the Association for Corporate Growth and chaired the boards of both the ACG New York chapter and the global organization.
Those experiences led to a deep understanding of private equity and extensive relationships within the middle-market PE community, so he was familiar with the model when Prelude Growth Partners invested in dpHUE in September 2020. Terms of the deal were not disclosed.
Prelude's emphasis on consumer brands, as well as the experience of its co-founders (one hails from L Catterton while the other held senior roles at Johnson & Johnson and Estee Lauder), were particularly beneficial to dpHUE. Okner also pointed to the opportunity to network with Prelude portfolio companies as another source of support, especially as the firm underwent the process of implementing a new ERP system.
He credits peer-to-peer conversations with CEOs, CFOs and heads of supply chain at those other businesses with dpHUE's successful ERP implementation in July: Even with over 4,000 lines of data to import via integrations, the migration had a 99.999% success rate and no interruption to the business, according to Okner.
"That was really a testament to my team, to the approach that we took, and the guidance and support at Prelude and the other portfolio companies," he says.
For other executives whose companies are about to partner with private equity, Okner recommends mastering basic financial reporting capabilities before the deal, especially for businesses in the consumer space. Keeping information organized allows business leaders to easily segment and analyze key performance metrics, while clearly labeling documents to match due diligence checklists keeps everyone on the same page.
Why not provide the ability for everybody to get to the answers or insights quickly? I think that's just a really key aspect of due diligence.

Martin Okner

President & COO, dpHUE
"Why not provide the ability for everybody to get to the answers or insights quickly? I think that's just a really key aspect of due diligence," Okner says.
The Scarcest Resource
Overseeing the day-to-day finance and operations of a fast-growing middle-market company—not to mention supply chain disruption, an ERP implementation and a new funding round—has underscored for Okner the importance of maximizing how to make the biggest impact on the business on a day-to-day basis, while reserving time for more strategic initiatives.
"Planning and time management is really paramount, because at the end of the day, the only thing that really is finite in this world is your time," he says, adding that rather than allowing meetings to overrun his calendar, careful time management helps him stay focused on key business fundamentals.
"As an executive, I think, keeping set on the fact that life will continue, and as you look beyond the moment in time that you're in, you have to be very mindful of what you want the outcome to look like," Okner says. "That involves thought and decision-making, and if you fill your calendar with a lot of reactive, reactionary-type meetings where you're not necessarily reserving the time for thought, you're going to lose sight of that vision."