It's the Small Things: Trends in Consumer Products
Read about city-dwellers driving demand for outdoor clothing and equipment, an emerging e-commerce fatigue, and other trends shaping the middle-market and M&A activity.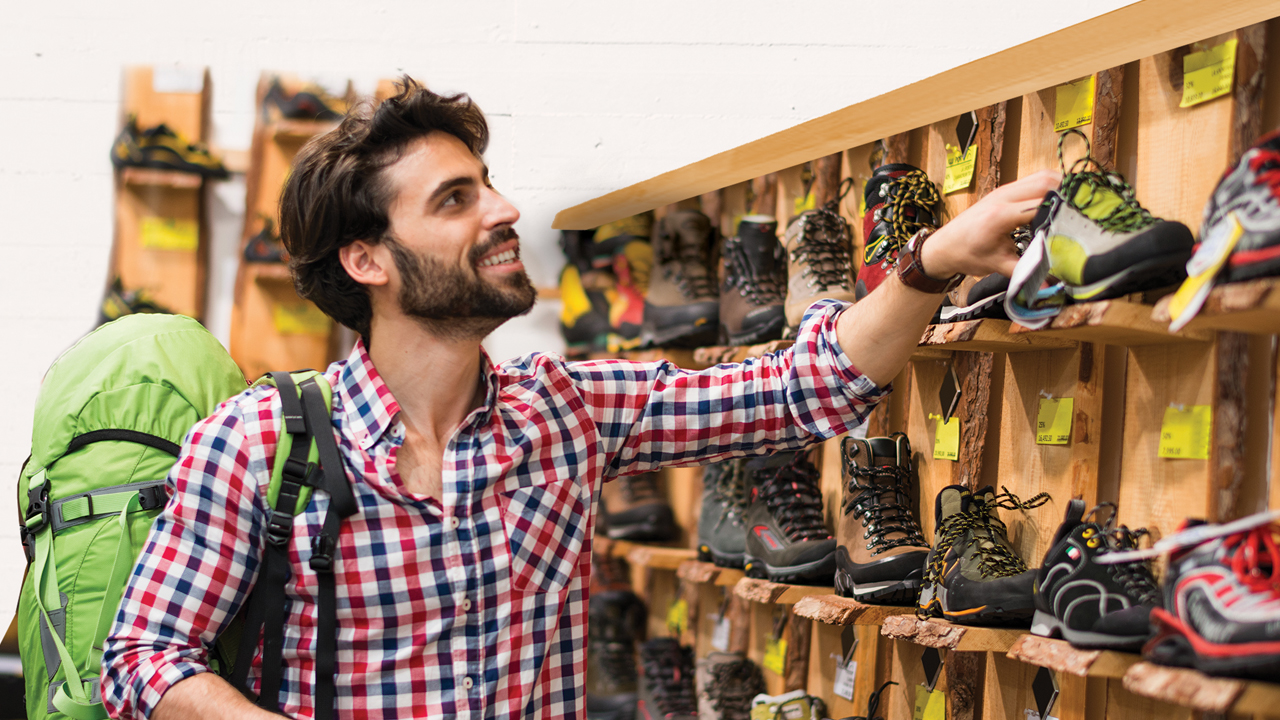 This story originally appeared in the Summer 2021 print edition of Middle Market Growth magazine. Read the full issue in the archive.
1. Retail Rebound
Retailers selling nonessential goods closed their doors in order to stem the spread of the coronavirus, placing an unprecedented burden on stores nationwide. But retail sales soared in 2021. They increased 7.8% year-over-year in February and 28.5% in March. That reflects the bounce from 2020's low when stores were closed, suggesting what many economists are daring to call an emerging recovery for retail. — Retail Dive
2. City Home, Rural Clothes
The sharp increase in city-dwellers seeking outdoor experiences presents a notable opportunity for outdoor clothing brands. The outdoor apparel market is projected to grow by $3.9 billion between 2020 and 2024, as the global consumer base becomes more urban. Over 34% of outdoor customers currently live in cities, a figure that's expected to grow in coming years. — Fashion United
3. Safety Obsession
COVID-19 put health and hygiene front of mind for consumers around the world. Moving forward, companies are being encouraged to implement enhanced safety measures and innovations that target concerns to reassure consumers. Businesses that incorporate exceptional sanitation features into products and services, while communicating these benefits, will attract safety-obsessed consumers. — Euromonitor
4. E-commerce Fatigue Sets in
Data show that online experiences are not permanent substitutes for in-person ones. Around 46% of respondents to a poll from digital signage company Raydiant said they still prefer to shop in person rather than online. Those who prefer in-location experiences cite the ability to hold and directly view products, and the unique experience that a physical business provides. — Forbes
5. Consumers Back Activist Brands
It has become essential for brands to reinvent themselves to stay in sync with the discourse on bias and inclusivity. Market research firm Pipslay surveyed over 30,000 Americans and found that 49% of U.S. consumers view the overall trend of brand activism positively. The activism in question included changes made by brands like PepsiCo, Procter & Gamble, Mars and Hasbro to logos and product names to address social issues like racism and gender-neutrality. — Marketing Dive
6. Back on the Social Scene
If past recessions are any indication, consumer spending will sweep through all retail sectors as pent-up demand is unleashed. One difference, however, is that services have been particularly hard hit this time. As a result, companies that have a social element, like restaurants and entertainment venues, will undoubtedly benefit the most from the recovery. — McKinsey & Co.