Greener Pastures: A Peer Profile on David Alexander
David Alexander hung up his CEO hat to help private equity firms run companies, like ExperiGreen, as an operator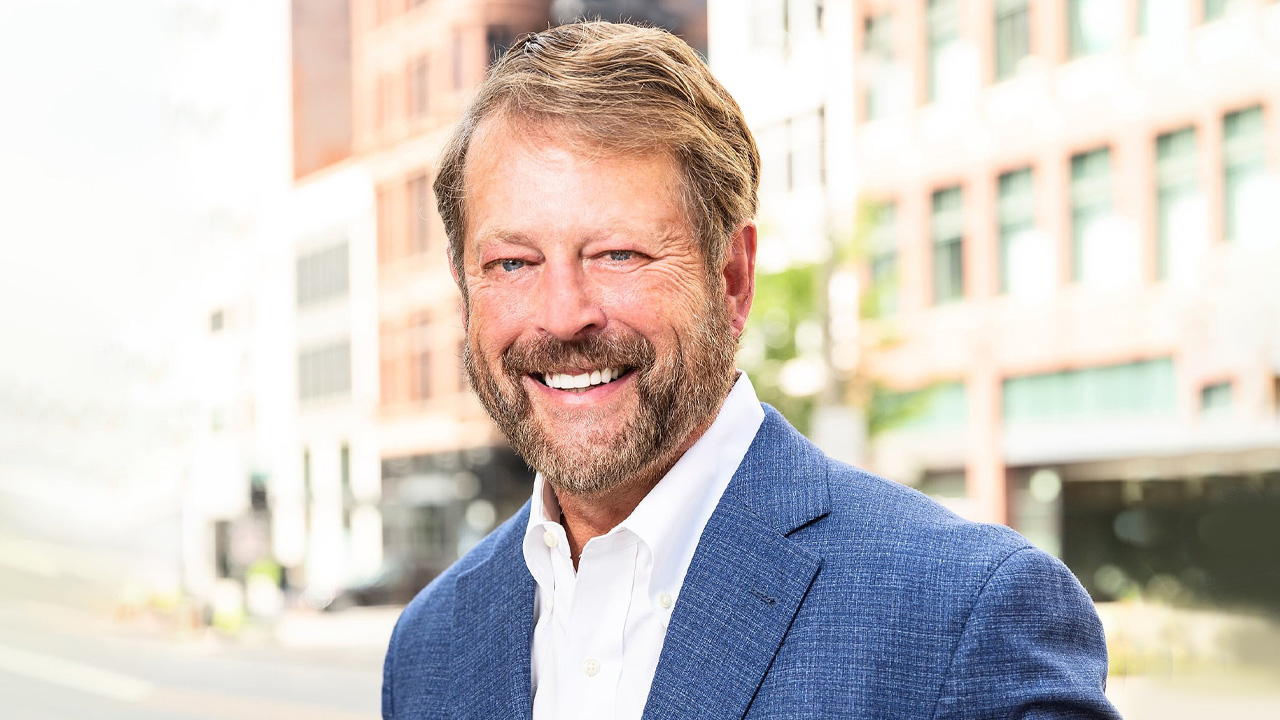 When David Alexander left his CEO post at TruGreen, one of the largest lawn care companies in the world, in 2018, several industry publications concluded that he had retired. Instead, Alexander says, he wanted to end his career run as a CEO and transition to working as an operating partner or advisor for private equity-backed companies.
Having worked at TruGreen, as well as several large retail companies, including Family Dollar and Citi Trends, as a CEO over the years, Alexander says he enjoys the task of building a business.
---
This section of the report originally appeared in Middle Market Executive's Fall 2022 issue. Read the full story in the archive.

---
By working with private equity on different assignments, he can bring these skills to a variety of companies.
Whether it's a big or small business, Alexander says he enjoys "working with people across all talent levels, understanding succession plans and having the right process and technology to succeed."
After leaving Clayton, Dubilier & Rice-backed TruGreen, Alexander spent a year and a half as an executive advisor at Thomas H. Lee Partners, which he left in 2020 when the firm decided to de-emphasize residential services. He then began to focus on his relationship with Detroit-based Huron Capital, which was targeting the sector more closely at the time. He joined Huron in January 2019 and subsequently became a board member of Huron-backed 1-800-Hansons, a Detroit-based roofing and siding business.
Alexander also began working with the firm to identify targets and build brands in the sector. Now he's helping run ExperiGreen, a Midwestern lawn care company that Huron recently invested in. The regional company is much smaller than TruGreen, but Alexander is excited about helping the business grow and bringing his expertise in lawn care to the table.
Lengthy Courtship
Brian Rassel, a partner at Huron Capital, and Alexander began looking at ExperiGreen last fall. Huron ultimately bought a stake in ExperiGreen in August, though the private equity firm had already been working with the business by offering strategic advice and helping it look for expansion and acquisition options in the year prior.
The talks between Alexander and Joe Kucik, who was chairman of ExperiGreen's board and a major investor in the company, began before that. Kucik founded Real Green Systems, a software business dedicated to residential lawn care, in 1985. He and Alexander knew one another from their previous work in the industry. "We began talking about technology, integration and growth," Alexander says, which is how he came to know ExperiGreen.
Related content: Remodeling's Longevity: A Peer Profile on John Dupuy
"We couldn't have done this deal if we didn't know David," Rassel says. The partnership with Alexander and investment in ExperiGreen are part of Huron Capital's ExecFactor strategy, where the firm partners with executives to identify and build businesses. The strategy is becoming trendy among other middle-market firms, as it was covered extensively in Middle Market Executive's spring issue.
ExperiGreen is headquartered in Mishawaka, Indiana, with local branches across the Midwest in Chicago, Cincinnati, Columbus, Detroit and Indianapolis. The business also has one outpost on the East Coast, in Charlotte, North Carolina.
Kucik and other senior leaders at the company are staying on with the business, and their plan is to take it from a regional Midwestern company to a national brand.
President John Moehn, Chief Financial Officer Mike Goodrich and Chief Operating Officer Dana Irwin are all continuing with the company. Alexander now serves as co-chairman alongside Kucik.
Expansion Plans
After growing multiple retail businesses and overseeing TruGreen's turnaround, which saw the company go from losing $5 million to gaining $177 million, Alexander is no stranger to growing businesses. When it comes to ExperiGreen, he is focusing on what he calls "route density." These are "neighborhoods where we can service multiple lawns, where people have signs in their yards and everyone knows that this is the preferred provider," Alexander adds. As such, the company is targeting locations with larger populations.
ExperiGreen will look to expand both organically and through acquisitions. When it comes to acquisition targets, the company will focus on players that already have a solid presence in a geographic market.
With Kucik's help, ExperiGreen also plans to improve its technology, data and analytics functions, Alexander says. "The business intelligence area needs improvement, which means tools that allow us to sort data better, dig down into the KPIs and understand the customer."
Industry Backdrop
More people are choosing to age in place and the front edge of millennials are beginning to buy their first homes. They're more likely to be 'do-it-for-me' type people.

David Alexander
Some of the things that drew Alexander and Huron Capital to ExperiGreen involve ongoing industry trends that were especially accelerated by the pandemic. "More people are choosing to age in place and the front edge of millennials are beginning to buy their first homes. They're more likely to be 'do-it-for-me' type people," Alexander says.
Additionally, staying home during the pandemic made people pay more attention to their homes and invest in upgrading them.
Rassel and Alexander are mindful of market headwinds, including a recession, that could affect ExperiGreen and other businesses, but they don't think these will be too harmful for residential services. There are about 10 million to 12 million homes in the country that use residential lawn care, they estimate. These tend to be middle-income and above-bracket people. "They tend to view their homes as their biggest investment and want to maintain value in their homes," Alexander says. He believes this momentum will help propel the company forward, despite broader financial clouds.
Anastasia Donde is Middle Market Growth's senior editor.