The Future of AI-Driven Deal Origination
How Cyndx's global data is re-shaping the future of deal sourcing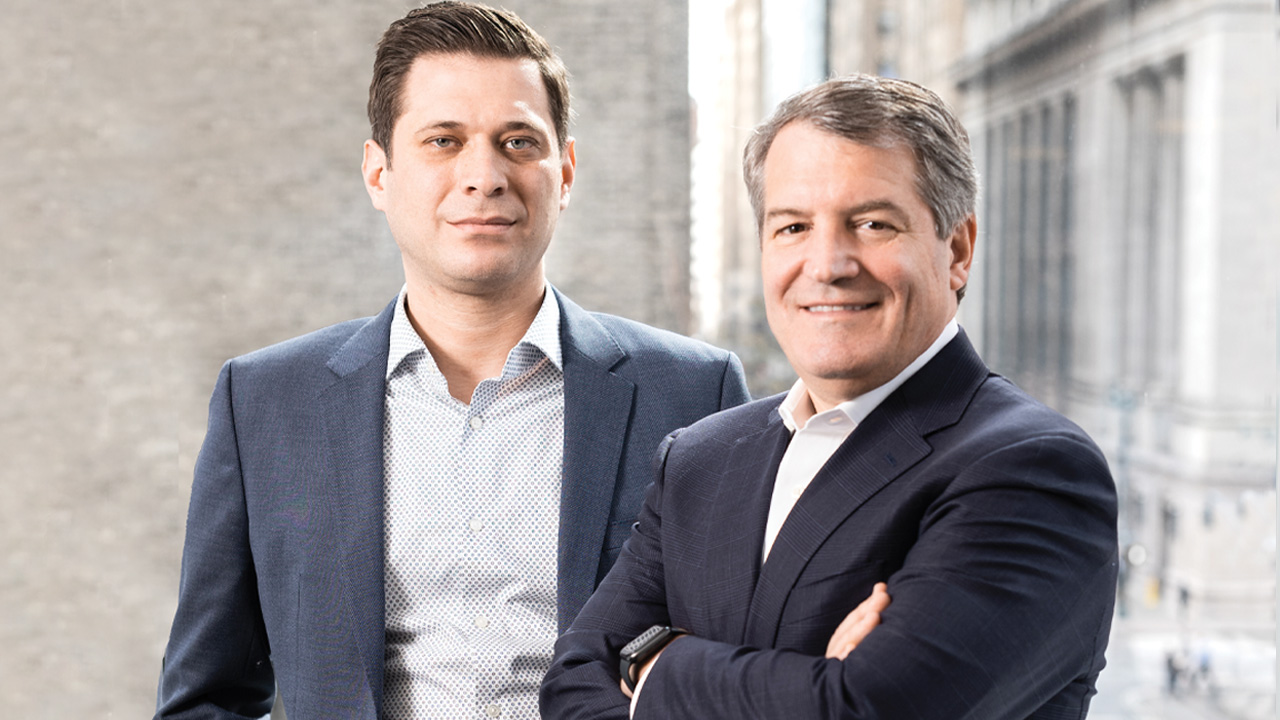 Private company data has traditionally been unstructured, opaque and hard to access. The past few decades have seen the emergence of market intelligence platforms which promised to change this paradigm, but unfortunately M&A professionals can still spend weeks—if not months—wrangling with unstructured data and weeding out false leads.
Cyndx, an AI-enabled search and discovery platform, offers a new approach that fundamentally transforms how investors, advisors and companies identify new business opportunities.
It not only offers unprecedented access to data on over 16.5 million global companies and investors, but also offers a suite of proprietary AI-enabled tools for efficiently searching and analyzing the most relevant investment opportunities, including those which would otherwise have gone undetected.
A New Way To Search
A typical market intelligence platform uses keywords or standard industry classifications to categorize companies. When a user performs a search, the platform matches their input to its list of static categories, then spits out results accordingly. For example, if you search for "artificial intelligence" and "finance," companies must be explicitly tagged "artificial intelligence" and/or "finance" to show up in results.
Because this methodology relies on a finite number of keywords to define a company or category, it does not provide a realistic or precise view of the business opportunities, particularly in emerging sectors. Because they rely on predetermined labels or keywords, these traditional platforms are limited in their abilities to dynamically identify changes in a business as a result of new product launches, acquisitions, etc.
Cyndx is different. The platform uses AI generated concepts for a company search, which doesn't necessitate a one-to-one keyword match with the exact word or phrase entered in the search bar. Instead, Cyndx uses its proprietary AI to go beyond standard classifications and understand what a company does. Then, through dynamic mapping, it retrieves companies which do the same thing, or something closely related—even if the user doesn't use the exact search term explicitly in their name or official categorization.
Cyndx maps sectors based on what companies are doing right now, not historical categorizations. This freedom from finite keywords means more comprehensive and accurate market landscapes, even for niche sectors. Furthermore, it can accommodate and accurately map companies that are active in multiple areas.
And while a typical database might boast covering 2 million or 4 million companies, Cyndx covers more than five times that—with 16.5 million (and counting) companies and investors represented worldwide.
"Cyndx is not a database—it's a search and discovery platform," says James McVeigh, Cyndx CEO and founder. "We don't just provide data; we offer actionable insights supported by a massive amount of data. It's a very different proposition." Not only will the platform provide you with hundreds of relevant targets, it can also identify the closest public comparables for valuation, flag companies that may soon need funding, locate investors that would be a good fit for the company and provide contact information for key personnel.
The combination of a vastly larger database, dynamic company mapping and an extensive set of filters—all powered by proprietary AI—means that your search is much more likely to yield something relevant. "Cyndx is where you find the most relevant, hard to find companies that might not show up anywhere else," says McVeigh.
Finding those great opportunities you had no idea you were missing is exactly what every investment professional is looking for.
Predicting the Future
In today's competitive dealmaking environment, if you're not getting ahead, you're falling behind. Enter Cyndx's Projected to Raise (P2R) feature, which uses data science and predictive analytics to identify which companies are likely to need additional capital in the next six months.
Its projections are remarkably accurate—in studies, 79% of the companies Cyndx predicted would need to raise capital did so within the designated time period. For companies within the United States, that number rises to over 86%. The tool is crucial for any investor looking for relevant deal opportunities regardless of whether they are looking for new platforms or add-on acquisitions.
Another way Cyndx helps market participants stay ahead is with its extensive language translation capabilities—enabling the platform to translate private company information to English from seven different languages including French, German, Italian, Japanese, Portuguese, Russian and Spanish. This means that information that once was siloed on native-language only websites can now become part of the Cyndx platform, expanding the range of business opportunities to every corner of the globe and making them available to its users.
"If you're using other sources that track 2 million to 4 million companies, then how do you know that you're seeing the most relevant companies with respect to your target markets? You don't," says McVeigh. "Our goal is to not only help our clients identify new opportunities but also help them see the entire competitive landscape and avoid doing a bad deal." He went on to add that "Cyndx is expected to be tracking over 20 million companies by the end of 2022."
A Seamless End-to-End Solution
Advisory firms, investors, entrepreneurs and corporates use Cyndx in equal measure. The platform has three products: Finder, which focuses primarily on finding acquisition targets; Raiser, which is for raising private growth capital; and Owner, which optimizes cap table management.
While each product has a core use case, there are many additional ways each can add value to a corporate or M&A process, depending on the user's goals at any given point in time. For example, a CEO might start using Cyndx's Owner product to manage his or her cap table. When the company is ready to raise capital, it begins using Raiser to identify potential investors. The company then grows to the point that it's interested in making acquisitions and uses Finder to identify targets. Once the investor has acquired a company, the firm can use Finder's people search to look for potential hires for the new business.
The broadness of Cyndx's applicability is one of its greatest value-adds. "I had one private equity firm tell me that they use the platform all the time to find target customers for their portfolio companies. They target the search around the company's best existing customer and the Finder results identify for them a list of 500 target customers with their contact information," says McVeigh.
McVeigh's original vision for Cyndx was to help lower middle-market companies identify the right counterparties. As an investment banker himself, McVeigh knew that these smaller companies often didn't have the funds to hire a banker, and that bankers were rarely interested in working on these smaller deals. But today, the platform is just as useful for the world's largest banks and corporations as it is for a one-person startup. "It's a lot like Google, in that everyone uses the same platform. The interface is the same and the data that powers the algorithms is the same," says McVeigh. Users can also integrate their own data into the results. For example, an investment bank can integrate past calling efforts into company search results so that searches become proprietary to the bank and fit seamlessly into its processes.
"I built the product I would have wanted when I was an investment banker," adds McVeigh. "We have two independent divisions within the Cyndx family of businesses: an investment bank and a technology business. We leverage the knowledge of our investment bankers when we're designing our product. Our priority is to make it very easy and intuitive for our users. Whether you've been doing deals for decades or are right out of school, you can pick it up in minutes."