ACG Northeast Member Spotlights
A snapshot of ACG's Northeast membership and the contributions of its volunteers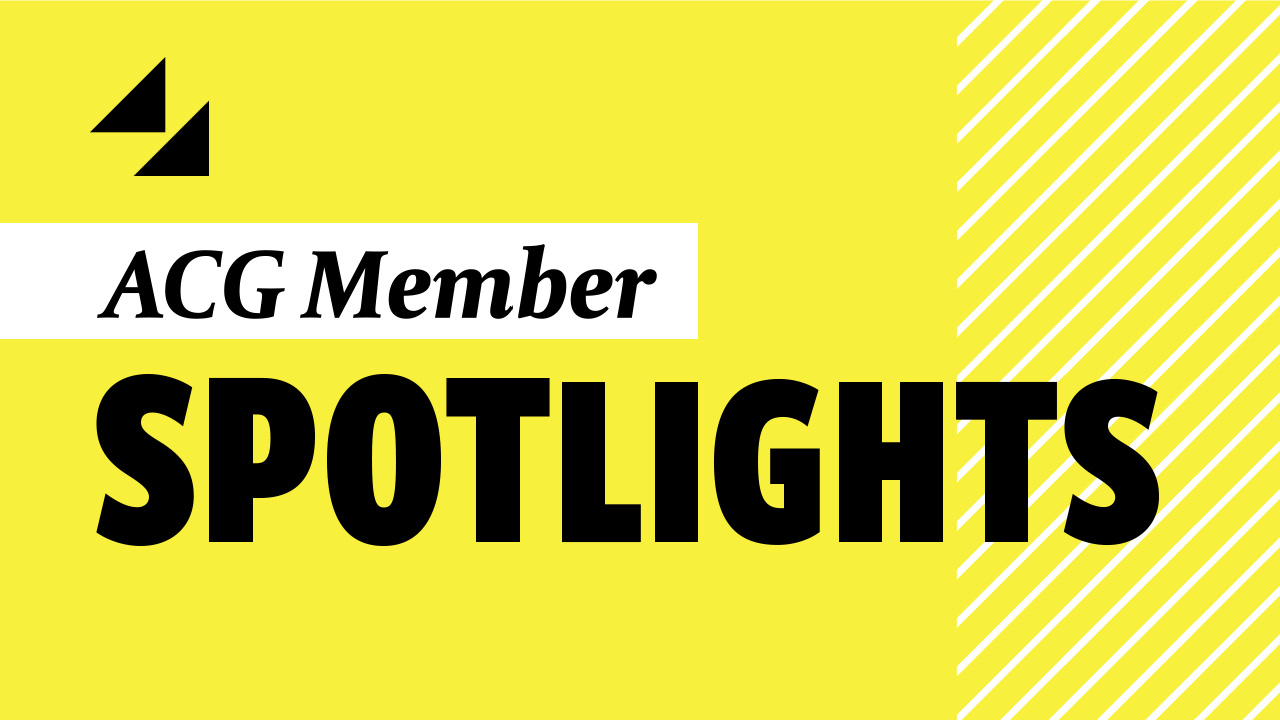 In this year's special edition of Middle Market Growth: The 2023 MAX Awards issue, we're showcasing important constituencies within the Association for Corporate Growth and the broader middle-market dealmaking community.
Out next month, the special edition has awarded a Private Equity Firm of the Year, Lender of the Year, Investment Bank of the Year and an ACG Legend.  But to offer a broader snapshot of ACG's membership and the contributions of its volunteers, we've also selected certain individuals to spotlight.
Below, we showcase members from across the Northeast who represent key membership categories. They all share a commitment to ACG, having volunteered their time to plan events, grow membership, build new programs and foster connections. These are the members who make ACG the place to do business in the middle market.
Explore the Northeast Spotlights below, and view Spotlights for the Midwest, Canada, Great Lakes, South, and Carolinas as well as the West and South Central U.S.
Christian Remmel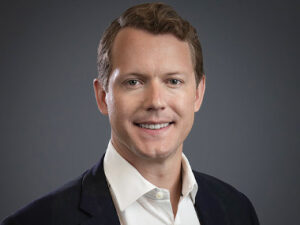 Director, Aterian Investment Partners | ACG New York
In describing his lasting impact on ACG New York, Christian Remmel points to the importance of taking the initiative.  When the chapter transitioned to a virtual environment, Remmel and a colleague drove event attendance by creating a quarterly investment roundtable. Led by an expert speaker or panel, each session brought together members of the ACG dealmaking community to discuss a relevant industry topic. "We recognized the need to adapt," says Remmel, who joined ACG in 2016. "While there is no substitute for meeting in person, we could create an event series focused on relevant content."
Vik Magdani, executive director of ACG New York and CEO of ACG Northeast, calls Remmel "a serial consumer of ACG" committed to his work.  "Christian is a senior private equity originator who is a consummate professional," Magdani says. "He not only uses ACG as a conduit to enhance his own business development but also enables other members and dealmakers to do so. Christian's contributions to ACG and dealmaking are invaluable."
Remmel's work with ACG has also provided vital connections to industry peers. "The more time I give to ACG, the more I've gotten out of the organization," Remmel says. "I have met highly talented individuals who are relevant to what I do and, more importantly, are good people. At its core, private equity is a relationship business. In that regard, ACG has certainly helped me grow professionally."—Douglas J. Guth
Polly Mack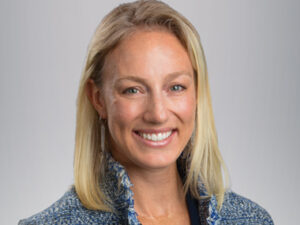 Director of Business Development, Gryphon Investors | ACG New York
As director of business development at Gryphon Investors, Polly Mack is helping her firm invest in industry-leading middle-market businesses across numerous growth sectors. Making deals with investors requires staying top-of-mind, which is where Mack's ACG New York board membership and attendance at ACG events nationwide lend a crucial hand. "I attend various ACG events across the country throughout the year," says Mack. "These events allow my colleagues and me to connect with banks and sponsors investing across our sectors of focus for both platforms and add-on investments."
Mack joined Gryphon in 2020, right after the company announced its small-cap fund strategy. Attending ACG events linked her to vital contacts who facilitated deals for the new fund. Professional connections have been instrumental in acclimating the Philadelphia resident to her role as well. "In fact, some of the more welcoming relationships when I was new to Philly were connections I'd made through ACG events," Mack says.
David Acharya, an ACG Global board member and former ACG New York president, calls Mack "a serial consumer of ACG events." She is a member of ACG New York's advisory board, and among her contributions to the chapter is organizing middle market-focused programming for the women's leadership committee. "It was a logical decision from the ACG New York advisory board to invite her to join," says Acharya, also managing partner of Acharya Capital Partners.—DJG
Chris Nicholas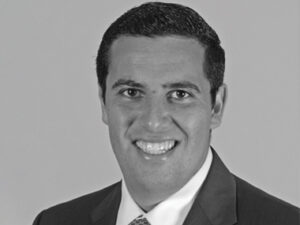 Managing Partner, Shields & Co. | ACG Boston
Like most young professionals starting out, Boston-based Shields & Co. Managing Partner Chris Nicholas joined ACG to build his network and meet other professionals. Since joining more than a decade ago, Nicholas has served as a board director and chair of ACG Boston's Accelerator program, a leadership development program for emerging leaders. He's currently a co-chair of the chapter's Private Equity/Investment Banker Committee.
"Over the years, I've continued to network and develop those networking skills," Nicholas says. "Now I get the joy of giving back to the organization that has helped me develop in my career. I've felt an obligation to make it better and stronger for the next wave of M&A professionals coming up through the industry."
Nicholas has been integral in helping the chapter better engage the small, regional boutique investment banks, says Christy Dancause, CEO, New England/Eastern Great Lakes Region at ACG and executive director for ACG Boston. Nicholas has been integral in helping the chapter better engage small, regional boutique investment banks, according to Dancause. He has also helped the chapter create specific events and programs that are valuable to them.
"Chris has engaged with ACG at every level of his career and fully embraced his membership opportunities," Dancause says. "He got involved as a young professional, joined several committees over his membership tenure, rose through the ranks to become a board member, and remains involved today after a six-year term on the board."—Sue Ter Maat
Steve Higgins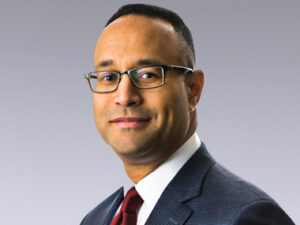 Managing Director, Delancey Street Partners | ACG Philadelphia
About 15 years ago, Steve Higgins, managing director at Delancey Street Partners, joined ACG Philadelphia as a mid-level banker to build his network. Since then, he's helped spearhead one of ACG Philadelphia's most ambitious programs, ACG University. It's a networking and educational initiative for deal professionals who have fewer than seven years of deal experience.
Besides serving as co-chair of the inaugural rollout of ACG University, Higgins has been active on ACG Philadelphia's Programming Committee and has served as both the co-chair of the DEI Committee and as a member of the ACG Philadelphia board. He's currently co-chair of the chapter's signature M&A East Conference.
Higgins says ACG helped refine his leadership skills and allowed him to make critical connections throughout his career. "ACG presents a fantastic way to get ingrained into the Philadelphia M&A ecosystem," he says. "Through active participation on various committees, I've developed strong relationships with a variety of deal professionals and developed a lot of great friendships as well. It has directly led to business organically. Obviously, I've found it beneficial because I've continued to be engaged with ACG over the years."
Through his volunteering with ACG Philadelphia, Higgins has been a major asset to the chapter, says Leo Helmers, co-founder of Mereo Capital Partners and ACG Philadelphia's incoming board president. "In addition to being a great banker, he has served in various leadership capacities on ACG Philadelphia's board or committees," Helmers says. "He is well connected, is a good listener, displays an even-keeled temperament, and always provides insightful perspectives and commentary." —ST
Douglas J. Guth is a Cleveland-based freelance writer covering the middle market and small business.
Sue Ter Maat is ACG's communications manager, based in suburban Chicago.
Stay tuned for additional ACG member spotlights from across the continent.