A&D Dealmakers Seek Opportunity in Supply Chain Pressures
ACG LA's recent Aerospace & Defense event showcased a challenging climate, but plenty of M&A opportunity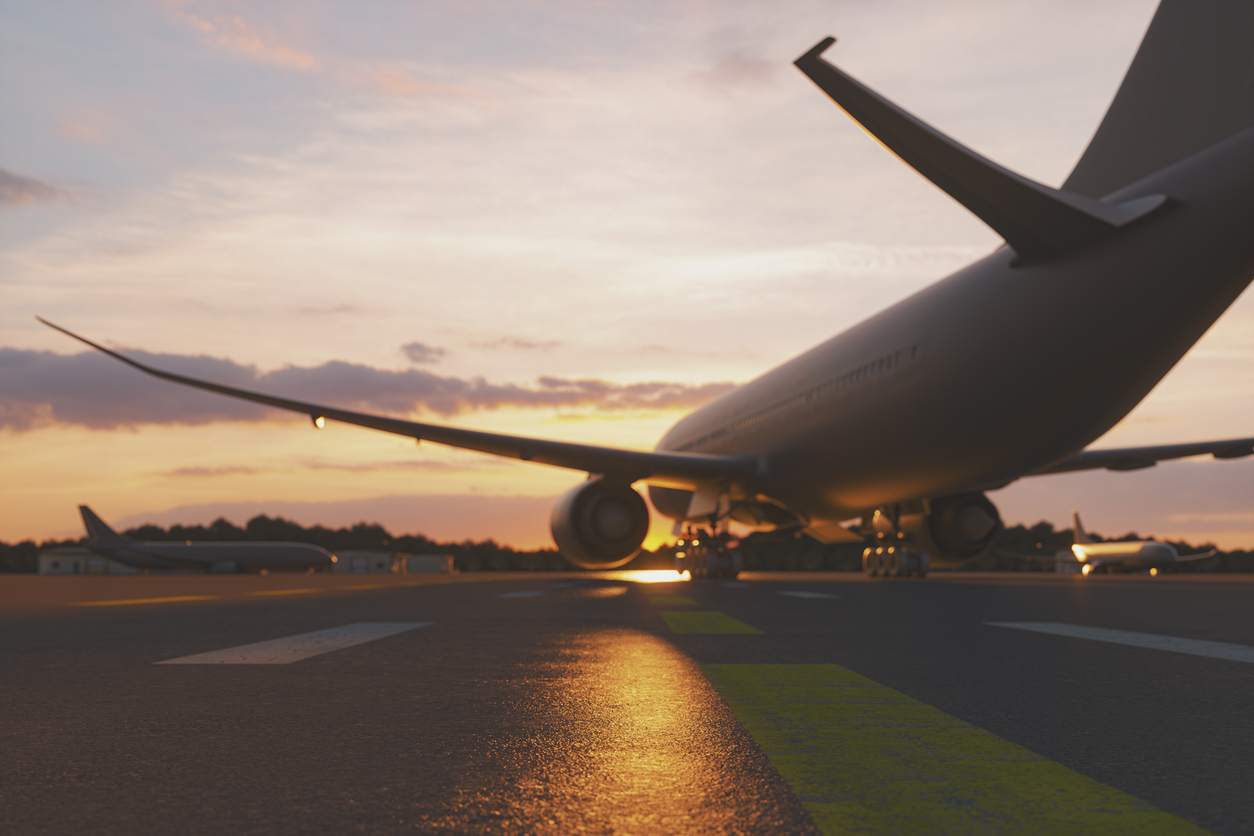 Even as air travel returns to pre-pandemic levels, space exploration takes the leap from science fiction to burgeoning market, and the war in Ukraine heightens demand for military assets and technology, the aerospace and defense industry faces plenty of headwinds that threaten to stifle dealmaking activity in the middle market.
Yet as A&D industry thought leaders gathered during ACG LA's recent Aerospace & Defense Middle Market Leadership Forum, held Sept. 15 in Beverly Hills, participants agreed there is plenty of room for optimism.
"The demand environment right now, I would view as very positive, both from a defense standpoint, but also on the aerospace side," Ken Herbert, managing director at RBC Capital Markets and one of the keynote speakers of the day, tells Middle Market Growth. "I think the challenge for a lot of middle-market companies and for the OEMs (original equipment manufacturers) is managing the supply chain risk."
Shortages of both parts and labor have created backlogs that hamper A&D suppliers' ability to meet intensifying demand, whether that be for new weapons, satellites or commercial airplanes.
The flip side to this challenging environment, though, is that for middle-market A&D companies, transforming these hurdles into opportunities can both build a more resilient operation and attract interest from investors.
The demand environment right now, I would view as very positive, both from a defense standpoint, but also on the aerospace side.

Ken Herbert

RBC Capital Markets
Labor Headwinds Meet the Supply Chain Crisis
With the war in Ukraine, much of the A&D dealmaking community has focused on opportunities in defense. And while the expansion of space exploration and development, as well as the return of commercial air travel, have contributed to strong demand for parts, equipment and services in aerospace, key challenges weigh heavily on the market.
The ongoing pilot shortage, regulatory issues and cyberattack risks remain top-of-mind. But it's the supply chain crisis that has hit this segment of the market particularly hard, especially when it comes to talent.
"Probably the single biggest supply chain shortage is labor," says Michael Richter, managing director and global head of Aerospace and Defense at asset management and financial advisory firm Lazard.
Richter, who also delivered a keynote speech at the ACG LA event, adds that the castings and forgings space continues to struggle with a lack of talent. "Labor shortages are very acute in that business. And when there's a castings and forgings shortage, then there's an aircraft engine shortage. And when there's an aircraft engine shortage, there's an airplane shortage. And when there's an airplane shortage, then the entire supply chain is impacted. So that remains probably the No. 1 issue facing the industry."
Herbert similarly emphasized the impact that supply chain issues have across the A&D landscape. Even if your operations are streamlined and on-schedule, a single supplier can threaten a web of businesses.
Related content: Aerospace and Defense: Worth the Risk for PE Firms
"If one supplier is late, if there's an issue with one supplier, it's going to impact the customer's ability to deliver a particular engine part or airplane, whatever it might be," he says. "So the whole supply chain is a risk for your business, even if you're doing really well with it."
Proactive Digitization to Get Deals Done
These market pressures certainly aren't good news for prospective dealmakers, but they create new opportunities for middle-market businesses to stand out with investors.
"There are ways to capitalize on some of the issues in the market to achieve strong returns," says Richter. "People are using labor-saving machinery as a way to counter the labor shortages. Also, factory automation is something a lot of people have been spending time and money on to increase the efficiency of the plants." Now is a great time to make these investments, he adds, noting that if supply chain issues prevent a factory from operating at full capacity, there may be time and resources available to make these facility upgrades.
There are ways to capitalize on some of the issues in the market to achieve strong returns.

Michael Richter

Lazard
According to Herbert, supply chain issues have also driven A&D suppliers to diversify their customer base, creating disruption but plenty of opportunity for growth, new contracts and funding.
Indeed, even in a challenging climate, dealmakers remain active. Last month, CORE Industrial Partners announced its investment in IDL Precision Machining, a manufacturer of complex components for the A&D end-market. CORE is merging IDL with its portfolio company Cadrex Manufacturing Solutions. In August, Orangewood Partners exited A&D components manufacturer George Industries to Behrman Capital, while NewSpring Holdings exited U.S. Department of Defense cyber and data analytics contractor Avantus Federal to QinetiQ US.
Just as there is demand within the A&D market for mid-market suppliers' products and services, there remains demand from investors for businesses in the space. Herbert notes that while it is certainly advantageous for a private equity firm to have niche industry knowledge, A&D is no longer reserved for experts, and can prove a valuable market to step into—so long as the risks are well understood.
With high demand and budgets, especially on the defense side, buyers may expect to pay more of a premium for A&D assets. In aerospace, adds Herbert, there may be a bit of a disconnect as sellers look to sell based on their projected 2024-2025 multiples, while buyers are instead looking more at '21 and '22 multiples. Yet with supply chain strains expected to stabilize in the coming year, that disconnect could ease, and consolidation and M&A activity are likely to increase.
For potential acquisition targets, says Richter, the companies that are able to proactively turn supply chain and labor challenges into opportunities will find success. Modernizing the factory and diversifying the customer base will help a company develop a more agile operation able to withstand ongoing market challenges, and a more attractive business to sell.
"PE guys would rather have companies that have invested in those technologies ahead of time," says Richter. "That makes those companies much more marketable, as opposed to a company that requires tens of millions of dollars and capital expenditures that make them far less appealing."
Watch ACG's report on the A&D event below: