Aerospace and Defense: Worth the Risk for PE Firms
Investors continue flocking to the A&D market despite its myriad complexities and compliance risks.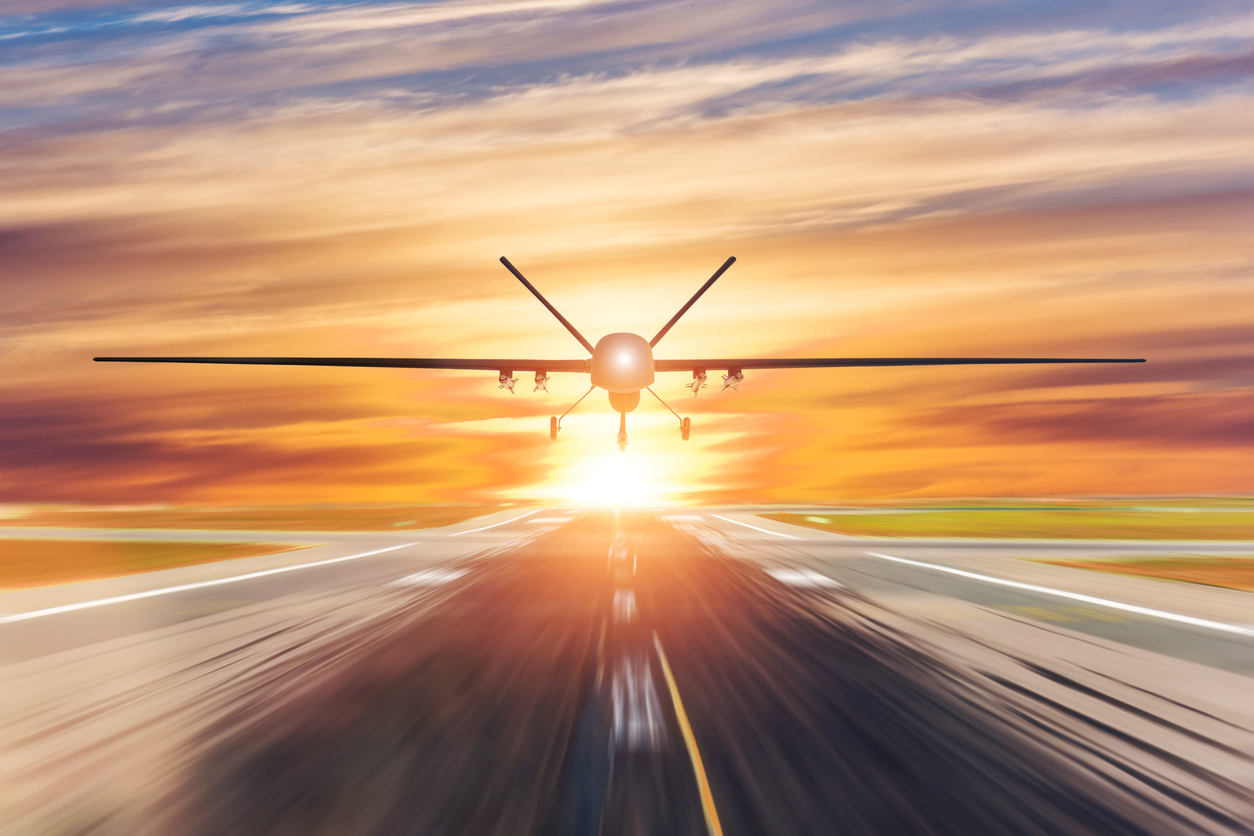 At a time when private equity investment across the middle market is booming, the aerospace and defense arena has consistently emerged as an attractive sector to watch.
A KPMG report published last July identified aerospace and defense as one with a potential for "significant and sustainable value" for private equity investors, pointing to heightened geopolitical instability, the rise of technology-driven defense capabilities, and the effort among governments to onshore manufacturing capabilities amid supply chain disruptions.
"Due to several compounding factors, now is perhaps one of the best times for private equity to leverage the strengths and engage with a sector that was historically underutilized," the report noted.
In the months since KPMG published its analysis, geopolitical tensions have expanded, and some A&D investment experts say opportunities for private equity firms in this market will only continue to grow as a result.
PE's prolific and persistent interest in the industry has come as a bit of a surprise to some in the A&D investment and dealmaking space.
"Five or six years ago, a lot of us strategic lawyers were saying, 'This isn't going to last,'" says Karen C. Hermann, a partner at Venable LLP who specializes in M&A advisory services with a focus on regulated sectors, including aerospace and defense. "Well, not only has it lasted, it's taking over the market."
Despite key challenges for the A&D market–including significant noncompliance risk exposure–private equity appears poised to reach new heights thanks to several factors that make the industry an attractive investment target.
Complexities and Compliance
Hermann and other industry experts were not wrong to doubt the staying power of PE within aerospace and defense. The industry is notoriously challenging, especially for investors that are not familiar with the ins and outs of government contracting and compliance requirements.
Investors must ensure their A&D investment targets adhere to regulatory requirements around business systems and processes, including domestic sourcing, product pricing, and accounting, for example. There are additional post-deal implications for dealmakers, too, such as the possible need for novation agreements to transfer an existing contract to a new third party, or security clearance protocols in the case of handling classified government information.
"Compliance is absolutely a major, major risk factor for any investor, and a major area for due diligence in any deal that you do," says Steven Moon, M&A Advisor at Kroll (formerly Duff & Phelps). "If everyone is not crossing their Ts or dotting there Is, it poses a significant risk to getting a deal to close."
Compliance is absolutely a major, major risk factor for any investor, and a major area for due diligence in any deal that you do

Steven Moon

Kroll
Historically, adds Moon, the complexities of contracts and compliance have led private investors to be cautious when approaching the A&D market. As a highly specialized area for private equity, not all investors were cut out to take on the risks and due diligence burdens the space carries.
So, what changed and turned aerospace and defense from a logistical challenge to an alluring opportunity for growth?
Overcoming Risks
According to Hermann, it was Carlyle Group's $2.54 billion investment in Booz Allen, an analytics consulting firm that specializes in military and government organizations, back in 2008 that may have been the spark that lit the match on PE interest in A&D that continues burning to this day.
In the years since, many of the "household names" in the market have been acquired and expanded by private equity firms, she says. Moon notes that there has also been a rise in specialist PE firms, like Liberty Hall Capital and ATL, as well as generalist PE firms with a particular expertise in A&D, including Veritas Capital and Carlyle.
They're not the only ones active in the market. In recent weeks, Stellex Capital Management announced its acquisition of RTC Aerospace, while Shoreview Industries acquired GlobalTech Plastics with the goal of strengthening the position of platform company Molded Dimensions within the aerospace market, among other sectors.
Stability may be one of the most attractive characteristics of an A&D business, says Hermann.
"It's a pretty consistent revenue source," she says. "It is a credit-worthy customer. When you win a contract, sometimes they last five, 10 years."
Investors' ability to segment the A&D industry and focus on areas with the greatest growth potential has also contributed to its continued popularity within private equity. Hermann pointed to the information intelligence and cybersecurity area of A&D as a rising star of the field.
"The interest is specific," she notes. "I don't see private equity companies coming in and buying someone who manufacturers products, munitions, night-vision goggles, jet engines. The things that are being built–real, tangible products–are not seeing as much private equity interest."
Information security, on the other hand, is "people-oriented, with low overhead, decent margins, and they benefit from economies of scale," adds Hermann.
The Ukraine Impact
It's unclear just how high the ceiling is for private equity interest in aerospace and defense, and according to Moon, current geopolitical tensions are likely to drive investment even further.
"With defense budgets being flush, and the expectations of continued strong budgets going forward, and with the Ukraine crisis also putting the spotlight on defense spend, there's going to be more investment into defense," he says, adding that it's the "defense" aspect of "aerospace and defense" that has captured the most attention from PE firms over the years.
While Hermann says she has yet to see a significant impact from the Ukraine crisis on A&D dealmaking, she, too, acknowledged the potential for opportunity within a shifting geopolitical climate.
"It's still a good marketplace to invest your money–cybersecurity, especially," she says. "Imagine an information war, which is sort of what we're having, and what we've had for years. It's the driving force behind all the investment in the cyber space."
As momentum continues to build, A&D dealmakers will be wise to choose strategic partners to help navigate the compliance requirements that would otherwise thwart M&A success.