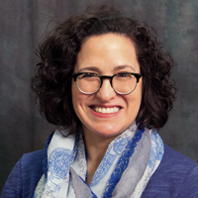 Deborah Cohen
Editor-in-Chief
Middle Market Growth
When I hear stories about the middle market, I get energized.
That's particularly true now with seemingly overblown messages of economic doom and gloom.
The middle market is rife with amazing stories of economic revival. As I approach my three-year anniversary next month as editor of ACG's Middle Market Growth magazine, I'd like to give a quick shoutout to ACG's chapter network throughout the world.
ACG chapter executives are my secret stealth reporters on this vibrant sector of the economy, uncovering the most interesting stories about growth companies and trends, and recognizing them through events, growth awards and related programming.
I lean heavily on our chapters to consistently inform me of interesting companies, which are often yet to be reported by the mainstream press.
Consider just two: Our most recent cover story on Area Wide Protective came to my attention by way of our Cleveland chapter. AWP is applying sophisticated technology to traffic control for construction sites, roadwork and other infrastructure projects. Madison Reed was another gem of a chapter story, brought to me by ACG San Francisco. The company is remaking the home hair color market with a high-touch customer experience that's surely raising concern in the salon market.
As we prepare our second official print issue for publication in April, I look forward to bringing our members – and a broader readership – more vibrant stories about growth in the middle market.
And ACG chapter executives, I'm sure, will be at the forefront of our reporting.