Disrupting the Color Spectrum
When Amy Errett discovered that about 108 million U.S. women color their hair each year, Errett saw a sizable opportunity to reinvent the at-home hair-coloring experience.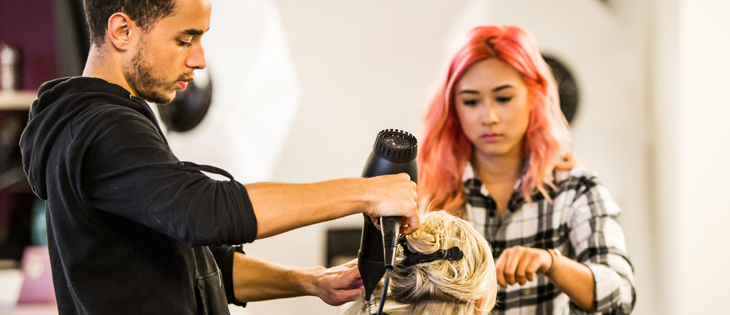 "It smelled terrible, it's a mess, the instructions were hard to understand, and you have absolutely no idea how it's going to turn out."
That was Amy Errett's experience with home hair color more than 20 years ago. Although she ultimately switched to the salon, Errett knew little had changed over the years for home hair dye. While heading the San Francisco office of venture capital firm Maveron, she noted friends' discussions about battling gray and thought more about the burden of coloring. Errett was doing well at Maveron—but she had run several startups before and longed to build another business.
When she discovered that about 108 million U.S. women color their hair each year, Errett saw a sizable opportunity to reinvent the at-home experience. With less torture and more luxury, she imagined a product that would appeal to long-time home users, as well as time-strapped salon-goers who eschew off-the-shelf color.
She shared this with former colleague Sabrina Riddle, who had worked at travel company Olivia  when Errett was CEO. "I told her, you're right. Why does it have to be such a crappy experience?" recalls Riddle, now Madison Reed's CMO, remembering her mom's foul-smelling DIY color. Riddle had only experienced salon coloring, but it too had shortcomings. "It's expensive, the appointments take several hours, and if I had to cancel, I wouldn't be able to get an appointment the next day."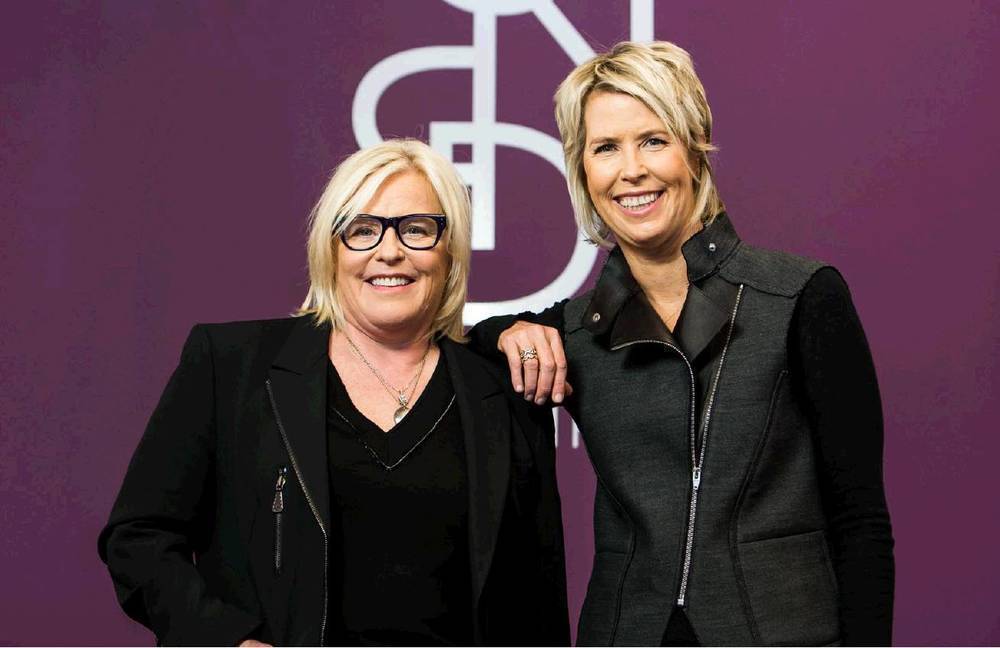 DISRUPTING THE SPECTRUM
In October 2012, Errett approached a venture capitalist she'd known for years, Jon Callaghan, a co-founder of True Ventures. The firm manages about $1.3 billion in capital and typically invests in 12 to 20 early-stage startups annually (it was the first investor in tech-focused companies such as Fitbit, MakerBot and WordPress). "Amy told me, 'I have this kind of crazy idea,'" says Callaghan. He quickly realized her "crazy idea" belonged in True Ventures' portfolio.
"Here is an entire group of customers who have a choice of buying a really nasty box of chemicals for $9.99 … or spending $200 and a few hours at the salon," he says. "There's not much in between." With the U.S. market for hair color estimated at about $15 billion, Callaghan liked the potential for repeat sales; most women who dye their hair do so about every month.
"THERE WILL BE MISTAKES…YOU HAVE TO KEEP INSTILLING IN THE CUSTOMER THAT THEY COME FIRST."
Amy Errett,
CEO, Madison Reed
Errett's vision also included catnip for investors—the potential for market disruption. With consumers' changing behavior, new web-based brands (think Dollar Shave Club) have the chance to unseat established consumer packaged goods brands, says Callaghan, who deems this trend "CPG 2.0." For Madison Reed, that meant using technology to sell directly to consumers and provide better customer service than the hair color brands that dominated retail stores.
COLOR THEM CONVINCED
In April 2013, Madison Reed raised $4 million in series A funding from True Ventures and Maveron. But some venture capitalists didn't understand why women would buy hair color online. The most frequent comment Errett heard from those predominantly male VCs was, "Women color their hair at home?"
Norwest  Managing Partner Jeff Crowe liked Madison Reed's vision, but he knew his colleagues needed persuading. During the pitch, Crowe brought in six women from Norwest's office support staff to provide feedback about their hair color experiences. The firm subsequently became the lead investor for Madison Reed's $12 million series B funding in January 2014.
Before they created the product, the founders researched customers' needs by videotaping 50 women as they dyed their hair at home. "The big striking issue for me was, here is this thing you're doing that's about feeling and looking beautiful, but you're being tortured during the process," says Errett, the company's CEO. That included tolerating noxious fumes from ammonia, which Madison Reed removed from its product.
"(SALON COLOR IS) EXPENSIVE, THE APPOINTMENTS TAKE SEVERAL HOURS, AND IF I HAD TO CANCEL, I WOULDN'T BE ABLE TO GET AN APPOINTMENT THE NEXT DAY."
Sabrina Riddle,
CMO, Madison Reed
"What I love to do with people when I'm introducing the brand is take the bottle, continually encroach on their personal space—to the point where I finally have a bottle underneath their nose," says Maureen Watson, chief product officer. "They can't believe there isn't a smell."
The founders also succeeded in removing two other ingredients commonly found in hair color that have been linked to allergic reactions: paraphenylenediamine (PPD) and resorcinol. The formulation was completed in about six months, thanks to an Italian company that has produced salon hair color for decades.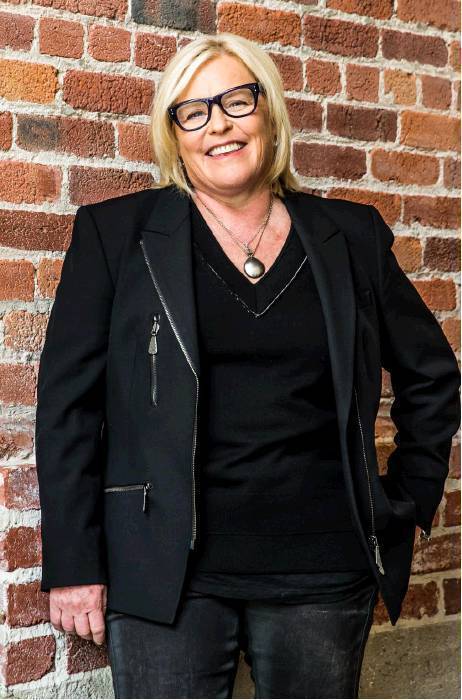 Madison Reed now has 42 shades with plans to have 49 by year-end. They cost $24.95 each or $19.95 if customers choose a subscription plan that delivers a box every few weeks. Forty percent of first-time buyers sign up for that plan, says Errett, along with another 20 percent who sign up after they try the product.
A handful of other companies had already removed some harsh chemicals from their hair color products. But those products had problems with what Errett calls "componentry," the stuff in the box that helps consumers dye their hair.
THE SMELL (OR LACK THEREOF) OF SUCCESS
For those uninitiated in the finer points of home coloring, a typical box includes one pair of gloves at least two sizes too big for women's hands, not ideal for a task that requires dexterity. When the founders studied the videos of women coloring at home, they noticed most people used their bare hands instead. To fix that, Madison Reed includes two sets of nonlatex gloves sized for women (the second pair is meant to be used when washing out the hair dye).
The founders were also betting a strong service component could help them lure salon-goers. That's the role of the Color Crew, a team of 15 licensed cosmetologists who answer customers' questions via phone, email, Facebook and online chat. They receive hundreds of queries each day, most along the lines of, "Which color is right for me?" It's a complicated question, especially when "blonde" comes in 10 shades.
"IT'S BECOME VERY CLEAR TO ME WHAT AN EMOTIONAL EXPERIENCE IT CAN BE (FOR CUSTOMERS)."
Chelsea Smith,
Lead Colorist, Madison Reed
"We highly encourage them to follow up with customers to see if the results look the way they want," says Kristen Pollack, VP of customer care. Customers also email photos of themselves to help Color Crew members understand their hair color and texture. Chelsea Smith, a lead colorist, knows that some of those people have never dyed their hair at home before. "We want to give them the courage to be able to do that and cut back on the cost of going to the salon." When interviewing a potential new hire, empathy is one of the most important qualities she looks for. "We have customers who call back and request specific stylists," she says. "It's become very clear to me what an emotional experience it can be (for customers). And the ingredients can be life-changing for people who haven't been able to dye their hair due to allergic reactions."
Each week, the Color Crew has thousands of customer interactions, and the company founders say they read all of them. From each batch, Errett picks five or six dissatisfied customers to email. Maybe a package arrived late or someone wasn't thrilled about the color choice. Errett lets them know she's the CEO, provides her phone number and encourages them to contact her directly. "I tell them, 'I want you to know that this isn't acceptable, and we are going to make it right for you,'" she says.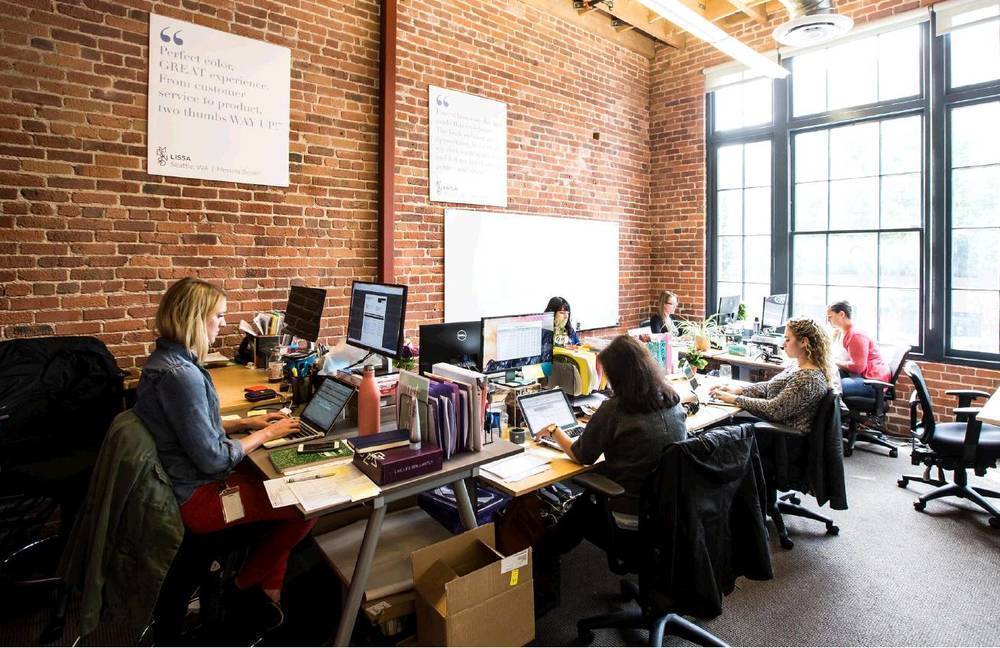 One metric Errett values highly is the company's Net Promoter Score, or NPS, which measures customers' willingness to recommend a product or service to others. The higher the number, the better. Zappos, a company known for excellent customer service, had a recent NPS of 57. Errett says Madison Reed consistently scores between 60 and 64.
"I've had people say, 'I got so pissed off, but because of how you treated me, I'm coming back,'" says Errett. "There will be mistakes…You have to keep instilling in the customer that they come first."
THE COLOR OF MONEY
In September 2015, Madison Reed raised $16.1 million in series C funding for an overall total of $32 million. That money is helping the company hire the right people—not just for the Color Crew, but also for the IT staff. Technology plays a vital role in how the company interacts with customers, whether on the website or the voice-activated iPhone app developed in-house.
But most of that funding goes back into inventory. About 80 percent of revenue comes from hair color sales, including a surprising 10 percent from men. At the end of May, the company expanded its hair color options with several shades that provide more opaque coverage of gray hair, a move prompted by customer feedback. Other products include shampoo, conditioner and root touch-up powder in a compact that says "Hello Beautiful" above the mirror.
Although Madison-Reed is a direct-to-consumer brand, its products are also sold in 315 Sephora cosmetics stores and on Sephora.com (www.sephora.com), as well as in about 100 U.S. salons, which mainly carry the root touch-up powder. A handful of salons also use Madison Reed's hair color.
In April, the company began working with a sales channel that represents a significant milestone—QVC. With the new QVC partnership and distribution in more Sephora stores, Errett expects the revenue share from Madison Reed's online sales will shift from 85 percent to 80 percent by year-end. For 2016 overall, she projects sales will increase threefold from the prior year.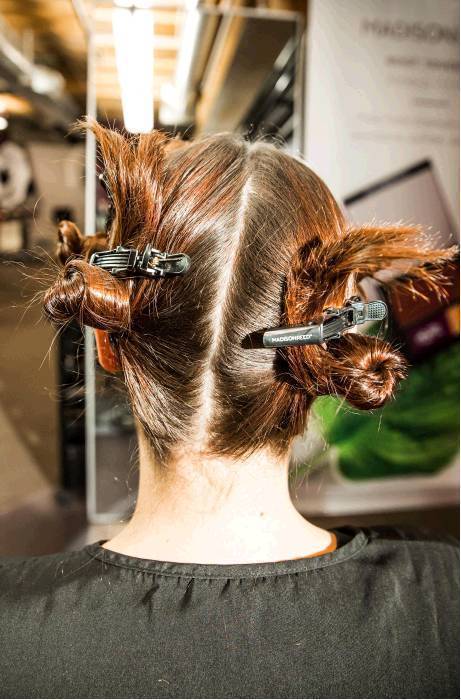 Long-term, the numbers remain encouraging. The company retains more than 50 percent of customers after 12 months, and its gross margin improved 10 percent between January and May of this year, says Errett, who isn't currently seeking additional outside funding. By the second half of 2017, she expects that Madison Reed will be turning a profit. That's good news for employees, investors and the many customers who now trust the company's products.
"Amy saw this really interesting point of self-worth and self-identity—your hair and your look," Callaghan says. "Women weren't being appropriately cared for. She really understood how dissatisfying the existing experience was. She thought she could do it better. And she was right."