Unpacking the Performance of Branded Food Cos.
Packaged food-makers spoke to MMG in January 2020 about preparing for an eventual downturn. Here's how two fared when it finally happened.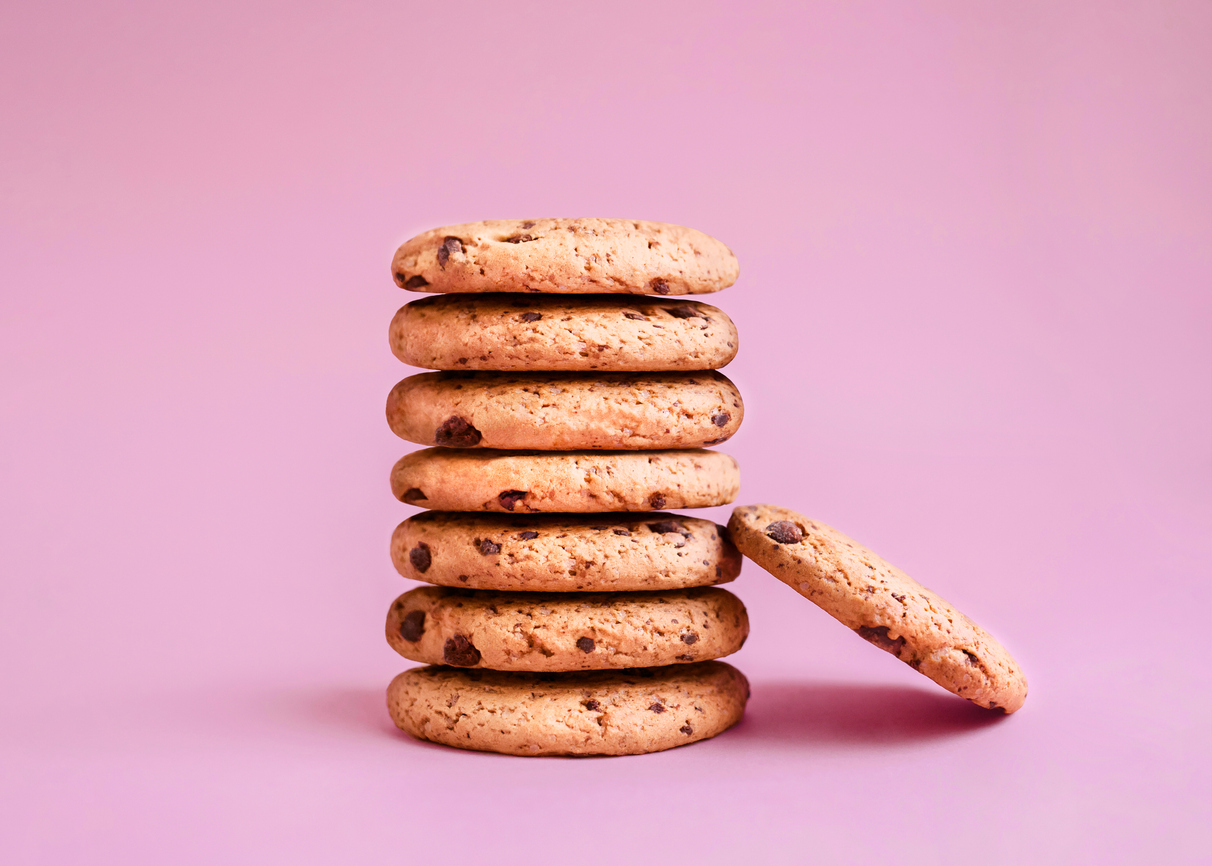 The cookie crumbled in Loren Brill's direction when the world came to a standstill in spring 2020.
Hundreds of millions of Americans were suddenly confined to home all day, as the country—and much of the world—clamped down to slow the spread of the COVID-19 virus. Consequently, two trends converged that propelled Brill's specialty cookie dough company to even faster growth: supply chain shortages that curbed availability of big brands' dough at grocery stores, and a whetted consumer appetite for experimenting in the kitchen.
"Because the kids were stuck at home, it drove a lot of new trial for the product," says Brill. Curious consumers found her Sweet Loren's brand cookie dough, hit "add to cart" as they strolled down virtual aisles, and kept coming back for more.
Loren is one of several entrepreneurs who first spoke with Middle Market Growth in early 2020. At the time, they noted their experience launching during the Great Recession infused resilience and a belief in the long game – qualities that proved essential when the COVID-19 shock rippled through the economy.
Now, MMG has caught up with Brill and others in the packaged food space to discover how they've put that resilience to the test in navigating the last two-and-a-half years.
Related content: Thriving Through a Downturn
Rolling in the Dough
Unexpected opportunities emerged, as the pandemic's effect on the economy was unlike a typical recession and was matched by an atypical wave of aid from the federal government. In broad strokes, grocery and food service almost evenly shared food consumption, according to mid-2020 analysis by McKinsey. There was a near-universal shutdown of restaurants, sharp curtailing of institutional foodservice for nonresidential populations, and a shift to alternative modes of grocery shopping. In just one year, a quarter of the total national spend on food shifted from food service to the grocery sector, McKinsey calculated.
The U.S. restaurant industry still has not recovered from the pandemic earthquake, according to a February report from the National Restaurant Association. Almost all respondents to the NRA's survey said they expected supply chain kinks to continue this year; 80% of full-service restaurants and two-thirds of limited-service operators had changed their menus to work around supply chain problems.
One company's headache is another's once-in-a-lifetime opportunity. Some privately held companies rode the coattails of that seismic reallocation, among them Sweet Loren's.
Back in late-2020, Brill was poised to pursue private equity funding. But the cookie dough pipeline expanded so consistently in 2020, and she was so occupied with managing new distribution relationships that "I forgot that even happened," she recalls.
I've worked hard to get us to where we are, and I think I'd raise money if I could find a partner that would get in as a minority investor.

Loren Brill

Sweet Loren's
The dough is free of gluten, nuts and dairy products, and its specialty ingredients translated to a compelling advantage when the supply chain for mainstream products choked: Brill never subscribed to a "just in time" logistics philosophy, so sufficient inventory kept her products available exactly when consumers needed to treat themselves. "When stores were mainly empty, we had a 99% fill rate," she says of her company's ability to continue sourcing and shipping through its narrow niche.
As food service operations sputtered back, Brill zipped in to establish her dough with institutions looking for fresh co-branding operations. Now, Sweet Loren's dough is baked fresh on-site at college food service operations, and is offered as a branded product alongside marquee names like Starbucks.
New products are on the way to fill the expanded pipeline: a less sweet dough and products beyond dough, with the aim of landing in new categories and expanding beyond the company's current 15,000 supermarkets.
"We've had potential investors sniffing around," she says. "I've worked hard to get us to where we are, and I think I'd raise money if I could find a partner that would get in as a minority investor."
EBITDA Is Back
Meanwhile, CREO Capital Partners, another company profiled by MMG in early 2020, rolled up tortilla acquisitions. Founding partner and executive chairman Rob Holland says that the company's food business, most of it in the Mexican cuisine category, has grown by 50% in the past three years (since the original story ran in January 2020). In September 2021  BlackRock led a nine-figure investment in Flagship Food Group, channeled through its parent, CREO.  "We came through the pandemic doing what we said we'd do—grow, acquire and raise capital," says Holland.
But the post-pandemic landscape presents yet another obstacle, he adds. Consumer confidence, buoyed by pandemic stimulus, is now deflating under inflation. Appetite for exotic meals, made at home or carried in, is wilting. Household routines are still disrupted as businesses vacillate between returning to the traditional office routine and fully supporting hybrid work.
We came through the pandemic doing what we said we'd do—grow, acquire and raise capital.

Rob Holland

CREO Capital Partners
The one constant is in supply chain, according to Holland. "Warehousing has become a huge part of our business, as people stockpile," he says. "We're investing in special situation assets, so we're comfortable with businesses going through transition. We think the next couple years will be an opportunity to identify winning companies" in food and beyond.
But those opportunities will come in the form of solidly profitable companies, not those stretched thin by circumstances or misguided management.
"EBITDA is back," declares Holland. "Businesses that operate on a razor-thin margin are in a tough place. Labor is up but gas has doubled. Wheat is up 60%. If you have thin margins, you're losing money."
The opportunities will lie less in individual companies and more in matches that add up to more than the sum of the parts, he says. Duplication might have appeared redundant a few years ago, but now, plants that that can back each other up assure that product continues shipping out and profits arrive in return. "We bought two tortilla businesses that on their own would have had a challenging time, but now, we can make tortillas in California and Kansas and ship from the right plant to the right customer," he says. "It's about sustainability—and about being on the shelf when somebody else isn't."
Related content: Value Shifts Shaping The Consumer Goods Sector