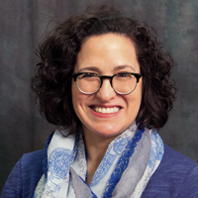 Deborah L. Cohen
Editor-in-Chief
Middle Market Growth
Infrastructure—the mere mention of our country's dilapidated roads, bridges and airports (LaGuardia anyone?) makes many of us fume, especially those in the dealmaking space, for whom frequent travel is an essential part of doing business. The benefits for midsize businesses of a committed U.S. infrastructure build-out are many—from the chance to bid on projects ranging from construction to technology, to the arrival of new workers and jobs to the market.
We were heartened to see RSM Chief Economist Joe Brusuelas address infrastructure opportunities as his lead story in this month's The Real Economy, released on Friday. Brusuelas, among the most prescient of U.S. economists tracking the middle market, notes that a major infrastructure build-out in the United States "will cause an overall increase in growth of between 0.8 percent and 1 percent during the first five years of modernization and 2.1 million jobs per year."
Those are pretty daunting numbers, and a strong argument to slog ahead, Brusuelas notes. Some $1.45 trillion in capital outlays are necessary to modernize U.S. infrastructure, according to the American Society of Civil Engineers.
At MMG, we've been watching infrastructure trends as well and recently dedicated our first official print issue of the magazine to this theme. In it, you'll see how Area Wide Protective, a Riverside Company portfolio company, is leveraging infrastructure demand to boost its business of managing traffic control. PitchBook Founder and MMG Columnist John Gabbert discusses the myriad public-private partnerships that will present opportunities to investors seeking to pursue infrastructure deals.
We know the problems with U.S. infrastructure won't go away any time soon; that's one reason President-elect Donald Trump included them in his campaign platform and has promised to deliver a major rebuilding package within his first 100 days in office.
In the meantime, we'll all need to plan extra time to get to—and through—the airport.