Thematic Investing Brings PE to the Clinical Trials Market
COVID-19 shone a light on a fragmented market. Now private equity firms are building platforms of clinical site businesses with an eye toward improving diversity.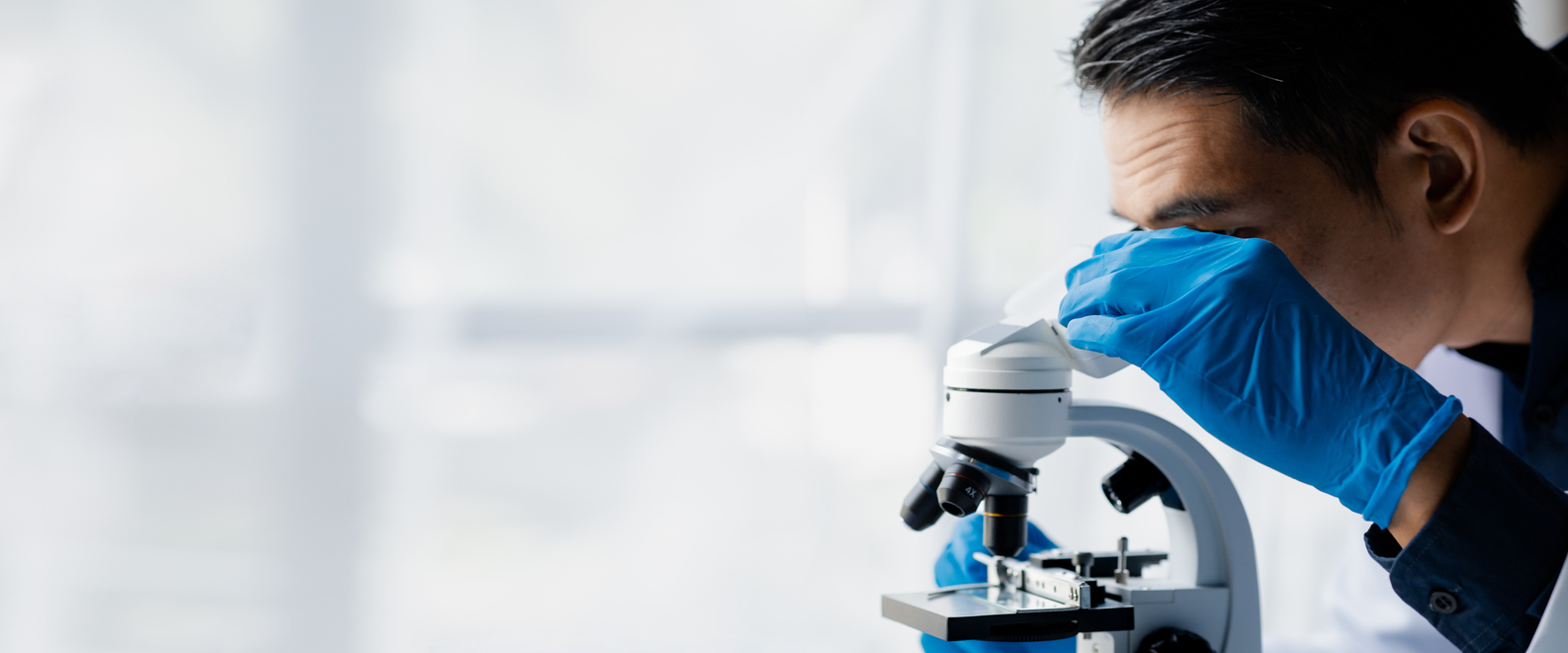 The clinical trials space is one of many areas where inefficiencies and room for improvement were highlighted during COVID-19. While the pandemic stoked initial interest among private equity firms who saw consolidation opportunity in a fragmented sector, a crossroads of several trends continues to drive clinical trial M&A activity in a post-pandemic market.
As deal flow slowed down last year, private equity investors engaged in more thematic investing. Instead of waiting for investment banks to come to them with opportunities, they began researching timely sector ideas and seeking out executives to partner with in those areas. The approach makes them more proactive around finding deals and lets them gain a competitive edge. Clinical trial sites—businesses that pharmaceutical companies use on an outsourced basis to provide locations and line up test subjects for drug, therapy and vaccine trials—fit well within this strategy.
The increased demand for better diversity and representation among different ethnic and racial groups within clinical trials, in part attributed to new regulatory guidance, is also guiding investors and their clinical trial platforms as they formulate expansion plans and pursue add-ons.
The growth opportunity is vast. Recent research from investment bank Harris Williams posits that the $16 billion market is expected to grow at a 6.8% compound annual growth rate through 2025. In the last two years, several private equity firms and strategics have stepped in to capitalize on that growth potential, either acquiring or launching new platforms of clinical trial sites.
We're in the early innings of consolidation in the clinical trial site space.

Preston Brice

Grant Avenue
Among them is Washington, D.C.-based Martis Capital, which launched Alcanza Clinical Research at the end of 2021.
"We find the space exciting, because it's large and growing, there is demand for good quality and highly-integrated providers. And consolidation will help with recruitment, efficiency, consistency and quality of data," says Martis Capital managing partner Mario Moreno.
Preston Brice, partner at New York-based Grant Avenue, which launched Helios Clinical Research in November, says "we're in the early innings of consolidation in the clinical trial site space." He points to the clinical research organization market, which was "very fragmented 15 years ago." Clinical site companies, where the top 10 businesses have only 11% of market share, could be headed in a similar direction.
The Pandemic's Legacy
The COVID-19 pandemic and subsequent vaccine trials had both positive and negative effects on clinical site companies, experts say. "The pandemic put a spotlight on clinical research and its important role in getting a drug or vaccine approved," says Moreno. "Some research sites benefited from COVID trials, which allowed them to gain momentum, but not all of them were able to sustain strong performance after those trials slowed down," he adds.
Companies that were well-diversified in the services they provided managed to thrive post-pandemic. "Although not necessarily sustainable in the long term, COVID-19-related work resulted in many clinical trials providers becoming very busy very quickly during that time. That helped accelerate their development and allowed investment for future sustainable growth," says Paul Hepper, managing director in Harris Williams' Healthcare & Life Sciences Group.
Now that the world has moved on from the pandemic, those clinical trial site companies that survived the hype are now hunting for add-ons. They're screening potential acquisitions for staying power, making sure that potential targets' revenue base didn't just come from a COVID boost or from another viral illness that has a shelf life, like RSV.
Related content: Finding Value in Healthcare
Tony Crisman, managing director at Lincoln International, who oversees outsourced pharma services M&A, sees similar M&A opportunity for this market. He notes multiples for single-site or smaller site networks tend to range in the mid to high single digits area, while larger platform investments could go for 12-14x EBITDA.
Crisman, who advised Grant Avenue on the formation of Helios, adds that consolidation within this "recession-resistant" market could benefit smaller companies in particular, as being part of a larger platform can help them gain brand awareness, improve technology implementation and reach more subjects and patients.
Thematic Investing and Expansion 
Several of the existing clinical site platforms were built from scratch by their sponsors, including Martis Capital's Alcanza and Grant Avenue's Helios. The approach is indicative of an "executive first" strategy that has taken hold at many private equity firms. Given how fragmented the clinical trials market is—with many small regional providers—there aren't as many large platforms that would work for acquisitions and building a new company outright could make more sense, experts say.
Related content: Follow the Leader: Executive Networks Give PE a Competitive Edge
"Our investment philosophy is grounded on thematic thesis development within healthcare. We start by identifying areas of opportunity in the middle market, then over many months or years, develop a full execution plan that includes partnering with strong operators and management teams," says Martis Capital's Moreno. Research and expertise lead to conversations with market participants, operators and ultimately potential partners or acquisition targets, he explains.
When COVID accelerated the propensity for pharma companies to outsource clinical trial management, Grant Avenue went looking for executives in the industry to build Helios. "We have strong industry relationships and believe in partnering with management teams," says Brice.
When it comes to broadening services, several sources say cancer treatment and central nervous system (CNS) areas are attractive. "Oncology and CNS are high-growth therapeutic areas attracting investor interest, while infectious disease has gained significant attention since the pandemic began," says Harris Williams' Hepper, who advised Velocity Clinical Research on its sale to UK-based GHO Capital in 2021.
Alcanza, which specializes in CNS (neurology/psychiatry), vaccines, dermatology areas, is looking to broaden its capabilities within these areas, as well as others like gastrointestinal and metabolic, according to Moreno. The company is comprised of five clinical research businesses that have eight locations across five states. Alcanza is looking to expand geographically and in terms of therapeutic area expertise. "We're actively looking to add more partnerships," says David Zhang, vice president at Martis Capital.
Grant Avenue's Helios business, meanwhile, has 20 sites across four states. "We want to accelerate growth in the Midwest, Mid-Atlantic and South regions," Brice says. The company is focused on general medicine, vaccines, oncology, CNS and immunology studies. "You want to have excellence in different areas," Brice adds.
Clinical site companies expanding their areas of expertise, partnering with networks of other site companies and having a larger geographic footprint, also helps them serve their pharma clients better, sources say.
When it comes to infectious diseases, distinct populations may respond differently to treatments, so it's more important to recruit a diverse participant base.

Tony Crisman

Lincoln International
Diversity Initiatives
When thinking about expansion, clinical trial companies are also weighing demographics in their decision. They want to operate in densely populated areas that have more diversity. "Diversity in trial participants by age, ethnicity and race is important because therapeutics need to be studied and understood across the populations that will ultimately use the treatments," says Crisman. "When it comes to infectious diseases, distinct populations may respond differently to treatments, so it's more important to recruit a diverse participant base," he adds.
Alcanza was named after the Spanish word for "reach" and its motto is "clinical research for all." Moreno says one of the the company's goals is "to reach for underrepresented populations," including different racial and ethnic group, as well as people of different ages, disability status or sexual orientation. The efforts are in line with recent recommendations from the U.S. Food and Drug Administration, which last year issued guidance on increasing racial and ethnic diversity in clinical trials.
"Acquirors look for access to new geographies, patient populations and therapeutic areas," says Harris Williams' Hepper. "There's a major trend in pharma toward globalization and including more diverse populations that are representative of the potential patient population."
Anastasia Donde is Middle Market Growth's senior editor.