This story originally appeared in the July/August 2020 print edition of Middle Market Growth magazine. Read the full issue in the archive.
Essential workers have put themselves at risk to treat patients, staff grocery stores and manufacture critical protective gear throughout the COVID-19 crisis, and their work has inspired ACG members to pitch in, too.
Over the last few months, middle-market firms and their portfolio companies have supported the production of protective equipment, pivoted to making sanitation supplies and offered pro bono support to small businesses in an effort to help during the recent public health and economic crises.
One of the earliest weaknesses revealed by the coronavirus outbreak was the shortage of personal protective equipment, or PPE, needed by medical professionals and other essential workers.
Auto-maker General Motors was among the large manufacturers that stepped in to help produce PPE. GM converted a former transmissions plant into a mask-making facility, but it required specialized equipment to begin production. It turned to Dukane, a midsize manufacturer that makes plastic welding equipment. The company answered the call and delivered units in an unprecedented two-day window.
"Setting up a big manufacturing line like that, in that period of time, is unheard of, really. It's extremely rare," says Jim Gaittens, managing director of TVV Capital, Dukane's private equity partner. Gaittens currently serves as president of ACG Tennessee.
The national effort to produce masks at scale required the right manufacturing equipment, but medical-grade masks presented another obstacle. N-95 masks are made with specialized materials known as polymer fibers, whose production was threatened by plant closures and social distancing measures within manufacturing facilities that remained open.
"SETTING UP A BIG MANUFACTURING LINE LIKE THAT, IN THAT PERIOD OF TIME, IS UNHEARD OF, REALLY. IT'S EXTREMELY RARE."
JIM GAITTENS
Managing Director, TVV Capital
Faced with the challenge of continuing to supply its medical customers while also protecting workers, biopolymer producer Braskem America took a radical approach. Headquartered in Philadelphia, where its director of business development, Ian Rubin, is an active ACG member, Braskem America makes the primary raw material used by medical manufacturing customers to produce N-95 face masks, medical gowns and other gear.
At manufacturing facilities in two states, Braskem team members volunteered to live on site at their respective plants for 28-day-rotations in order to maintain production while staying isolated. Live-in teams worked 12-hour shifts to keep the plants running 24 hours a day, and production lines were shifted to accommodate increased output of medical-grade materials in high demand. Braskem provided the teams with sleeping accommodations, meals in on-site kitchens and increased wages. Teams of volunteers in Marcus Hook, Pennsylvania, and Neal, West Virginia, completed their 28-day rotations on April 19 and April 28, respectively.
Another Philadelphia firm, Argosy Private Equity, whose professionals are active in ACG Philadelphia, cites six of its businesses that have manufactured medical products or provided services to the community. For example, Intech Aerospace, which provides interior maintenance services for the aviation market, has used its manufacturing capabilities to make face masks and gowns.
Like N-95 masks, face shields were also in short supply due to COVID- 19, prompting Nottingham Spirk, a family office and engineering and design firm, to draw on its 48-year history of partnering with organizations on design and innovation. The Cleveland-based firm worked with researchers at Case Western University and local manufacturers to develop a novel approach for making shields at scale.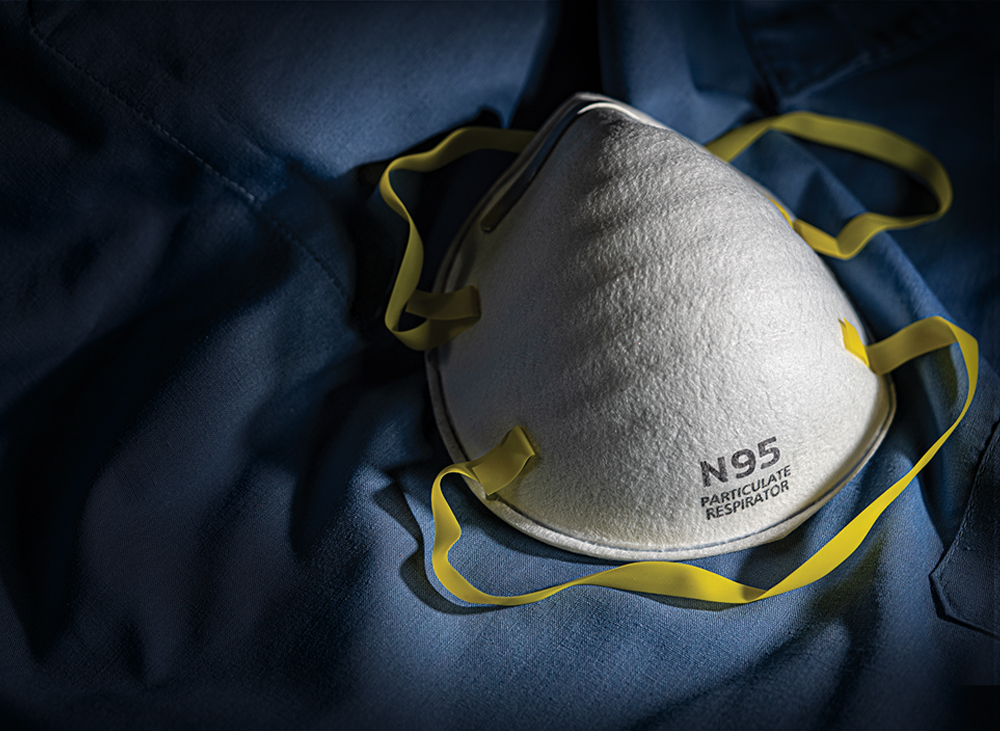 "WE HAVE ALL THIS TECHNOLOGY, BUT WE DON'T REALLY HAVE THE METHODS TO CLEAN IT PROPERLY WITHOUT DESTROYING IT."
KATHERINE HILL RITCHIE
Director of Strategic Development, Nottingham Spirk
The team realized that 3D-printing methods can take up to three hours to produce a shield. In April, they developed a faster, more cost-effective method that enabled them to produce up to 5,000 face shields per day through injection molding. Shields produced this way are easier to sanitize and safe to reuse, says Katherine Hill Ritchie, director of strategic development for Nottingham Spirk and the chair of ACG New York's family office committee.
Nottingham Spirk's manufacturing partner, Bliley Technologies, is selling the shields at cost to hospitals and other customers.
Safety First
Most regions of the United States have now reopened their economies or begun the process. Hand washing and sanitation will once again be the primary weapons for preventing the spread of COVID-19 as businesses welcome customers back and residents come into close contact after months spent at home.
Evolved By Nature, based in Medford, Massachusetts, is among the companies to pivot toward hand sanitizer production. It holds patents for its natural Activated Silk technology— a "green chemistry" platform— that can replace petroleum-based chemicals commonly used in the textile and personal care industries.
In response to the coronavirus outbreak, Evolved By Nature began making hand sanitizer at scale, with the capacity for thousands of gallons per month, according to Scott Packard, the company's CFO and an alumnus of ACG Boston's Accelerator program.
All proceeds of hand sanitizer sold through the company's website will be used to supply individuals and businesses in need.
Unfortunately, not all products are as easy to clean as one's hands. Smartphones, for example, can't withstand the harsh chemicals of a hospital-grade cleansing wipe. Existing sanitation methods are imperfect, meaning electronic devices could introduce germs into hospitals, nursing homes and other establishments, contributing to the spread of disease.
"We have all this technology, but we don't really have the methods to clean it properly without destroying it," says Nottingham Spirk's Ritchie.
Prior to the COVID-19 outbreak, Nottingham Spirk began working with Sterifre Medical to commercialize a new technology that could help combat hospital-acquired infections. The company's patented system, called Aura, is able to disinfect smartphones, tablets and fabrics, along with other hard-to-clean products.
Users can insert their smartphone or other object into the Aura machine, which combines microspray hydrogen and cold plasma ozone within a sealed chamber. Together, the substances kill any bacteria or virus on the object, including in crevices or hard-to-reach places, with no damage to the device, according to Ritchie. "The hope is to have [the Aura machines] at every hospital station and nursing home," she says. "Anything that comes in and out can go through this machine."
The Aura machine is pending approval by the Environmental Protection Agency and is expected to move into production this summer.
Answering the SOS Call for PPP
Not every organization is equipped to contribute a tangible product to help address the current public health crisis. Instead, some firms are using their strengths to assist companies as they weather the economic destruction that's accompanied the pandemic.
Erie Street Capital, an independent advisory firm based in Chicago, saw an opportunity to help small businesses apply for loans through the federal government's Paycheck Protection Program, which was passed as part of the Coronavirus Aid, Relief, and Economic Security Act.
A group of Erie Street's professionals, including Principal Jerry Graunke, began reaching out to businesses in the community with whom they have relationships, including barbershops, dry cleaners and a children's play space.
Erie Street dug into the Paycheck Protection Program, or PPP, details as soon as they were released. Many businesses reported challenges applying for PPP loans, due to confusion about the eligibility criteria and delays in the application and approval processes.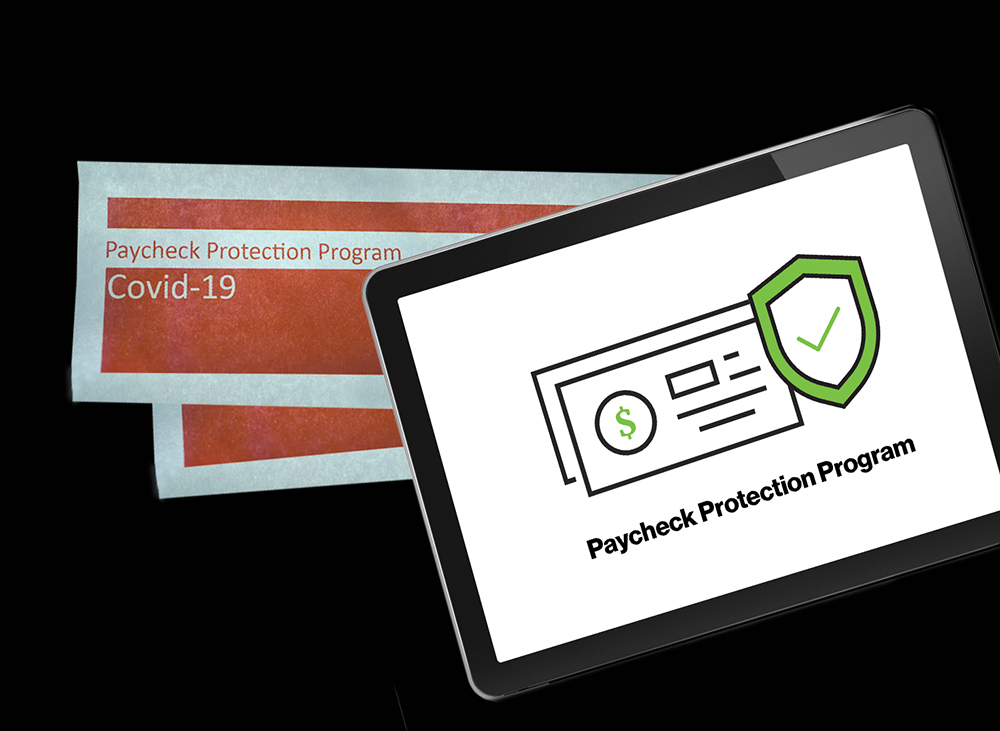 "IT'S A WAY TO HOPEFULLY MAKE THIS PROCESS A LITTLE LESS PAINFUL FOR EVERYONE INVOLVED."
TOM KIRBY
PrepDD founder
Erie Street worked with 12 businesses, primarily in Chicago, to understand the forms and apply for forgivable loans through the program. Graunke says most were able to qualify for loans.
To help borrowers demonstrate that they're eligible for loan forgiveness, another Chicago firm, PrepDD, has created an online checklist and documentation portal that businesses can use at no cost.
PrepDD provides smart workspaces used by finance teams to simplify workflows, gather information and ensure document compliance. In April, it began offering a free six-month subscription to its PPP Forgiveness Checklist, which helps businesses track and store the documents needed to prove they've met the criteria for loan forgiveness.
Users of the PPP Forgiveness Checklist can upload documents showing the use of PPP funds for payroll, employee benefits, utility payments and rent. They have the option to use PrepDD's application to transfer documents directly to their bank.
"It's a way to hopefully make this process a little less painful for everyone involved," says PrepDD founder Tom Kirby.
The pain caused by the coronavirus outbreak is unlikely to subside entirely until a vaccine is developed and distributed widely. Until then, members of the ACG community are using their strengths to protect health care professionals and the broader public as it returns to work, and supporting small businesses as they anxiously await a recovery.
CONTINUE READING
Private equity firm Palladium Equity Partners and its middle-market portfolio companies are showing support for their local communities through charitable donations to health care organizations and other groups in need across the country.
Read more about Palladium's philanthropic spirit here.

Kathryn Mulligan is the editor-in-chief of Middle Market Growth.