How Will the 2020 Elections Impact M&A?
From taxes to trade, here's what policy items deal-makers are watching ahead of the November elections.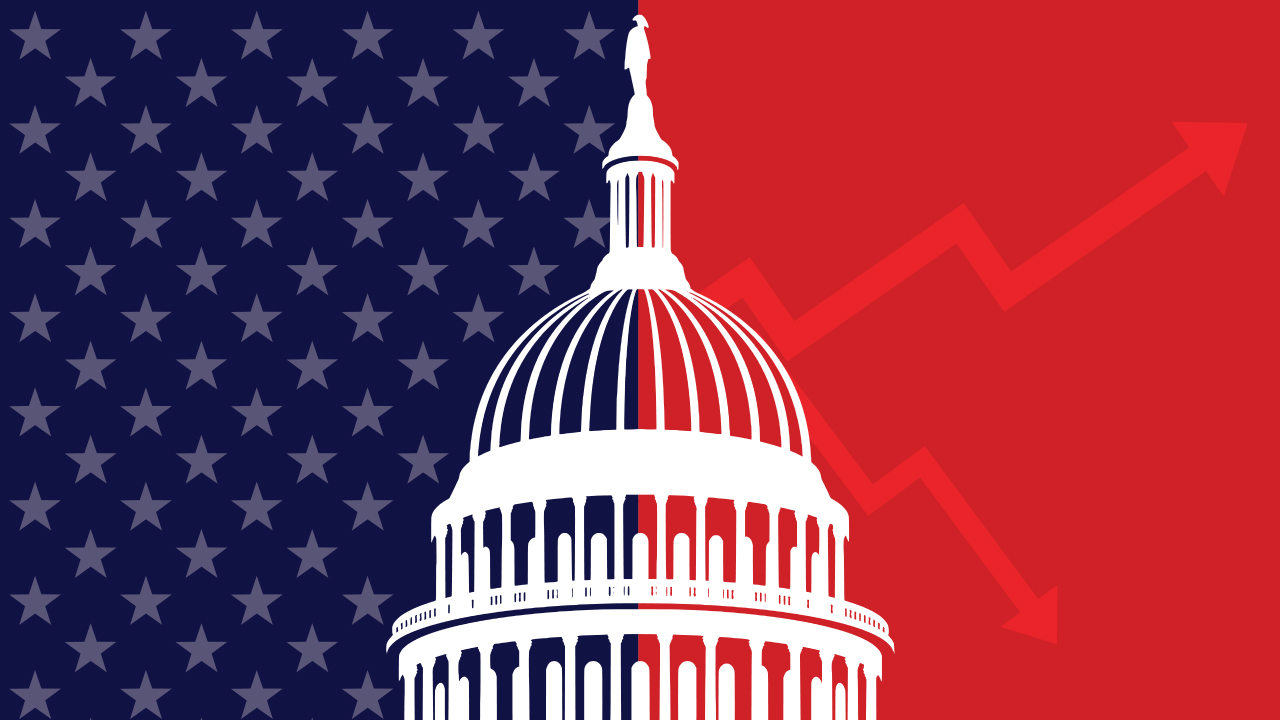 President Donald Trump started 2020 presiding over a strong U.S. economy, one that may have carried him to a second term. But severe disruption from the COVID-19 pandemic has narrowed his chances and bolstered those of his rival, former Vice President Joe Biden.
"This entire climate has just been shaken like a snow globe, and we don't know what's up and what's down," said Jake Sherman, a senior writer for Politico, speaking about the political environment during ACG's virtual Member Summit in June.
The leveling of the playing field has raised questions within the middle-market M&A community about what to expect should the presidency or Congress shift to Democratic control.
Tax and trade policy have the potential to impact growth prospects for businesses across sectors and will likely play a role in future M&A and investment decisions. Meanwhile, heavily regulated industries like health care could see significant change if Democrats were to secure majorities in Washington.
Democrats stand a good chance of retaining their majority in the U.S. House of Representatives, but they face an uphill battle to win the four seats needed for a Senate majority. If Democrats are able to secure the White House and Congress, a Biden administration is likely to push through a corporate tax hike, lawmakers say.
"This entire climate has just been shaken like a snow globe, and we don't know what's up and what's down."

Jake Sherman
Senior Writer, Politico
"Joe will come in with a more progressive economic policy than we have seen from a Democrat in a long time," Rep. Don Beyer, D-Va., and vice-chair of the Joint Economic Committee, told the Wall Street Journal in May.
Under Biden's proposed tax plan, the corporate income tax rate would rise to 28% from 21%—still lower than the 35% tax rate before the Tax Cuts and Jobs Act. Biden has also voiced support for a hike on capital gains taxes, which could potentially delay or mute M&A activity.
Dealmaking was already on the ropes as businesses pared back their ambitions amid the pandemic, but uncertainty over tax and other policy items could impact valuations and disrupt transactions, says Randy Worzala, the regional director of business development for North America at TMF Group.
"M&A isn't just going to fall off the face of the earth, but the elections could cause a longer pause on the M&A front," Worzala says, adding that he expects dealmaking volumes to reach pre-pandemic levels after November.
Other legislative activity could pose a threat to M&A directly. If Democrats were to gain control of the Senate, lawmakers may be emboldened to pass laws like the Stop Wall Street Looting Act, industry watchers have warned. Introduced in July 2019 by Sen. Elizabeth Warren, D-Mass., the bill would restrict private equity activities.
Trade is another area where policy could shift depending on the outcome of the elections. Biden, who has spoken out about the Trump administration's years-long trade dispute with China, could normalize relations with Beijing, says Steve Rosen, co-CEO of Cleveland-based private equity firm Resilience Capital Partners. Trump is not expected to seek rapprochement if he's reelected.
"Biden could soften the trade war, which could be positive for investment theses, especially for companies with a manufacturing focus," according to Rosen, who says the industrial businesses in Resilience's portfolio have been negatively impacted by supply chain disruption caused by the U.S.-China trade war.
It remains to be seen how much of Biden's campaign agenda is implemented if he is elected, although Rosen expects other factors, like interest rates or fiscal stimulus efforts, to have a more potent effect on business growth and investment decisions.
The coronavirus outbreak and the government's response will continue to affect American businesses and M&A—regardless of who occupies the Oval Office, Rosen says.
"You'd be a little bit early to catch a falling knife if you started deploying capital in significant amounts today."

Steve Rosen
Co-CEO, Resilience Capital Partners
"There's not going to be a whole lot of activity for the remainder of 2020 in the PE universe," he says, adding that M&A may not return to pre-COVID levels until the second half of 2021. "You'd be a little bit early to catch a falling knife if you started deploying capital in significant amounts today."
Health Care's Prognosis
Health care policy has long been a hot-button issue on the campaign trail, manifesting in recent elections through proposals to expand or reduce government involvement or fiscal support—and the 2020 election will be no different.
If Trump wins a second term, the administration may continue to attempt to chip away at the Affordable Care Act, but otherwise the status quo is unlikely to change, says Michael Cole, a managing director at consulting firm Alvarez & Marsal, who focuses primarily on M&A and private equity investment in the health care industry.
Under a Biden administration, Cole says some health care businesses could face stricter regulations with some recent Democratic proposals to heavily regulate M&A. In anticipation of a Biden win, sellers might be motivated to complete a deal ahead of the election to avoid higher taxes and a potentially lower valuation for their company, and to prevent increased capital gains taxes from cutting into profits from the transaction.
At the same time, a Democrat in the White House will likely bring increased coverage, expanded benefits and increased funding to Medicaid and Medicare. "That's a boon if you're a health care company," Cole says. Clinics and other patient-facing services that could gain from increased government spending on health care are likely to become attractive targets for buyers during a Biden presidency.
History has shown that policy change can also fuel business innovation in the health care industry, according to Cole. The Affordable Care Act, for example, introduced incentives for health care providers to digitize medical records, creating new businesses to manage and analyze those records.
"If you go back over time and kind of correlate the way policy changes have followed administrative shifts, you'll see many kinds of businesses that were created out of necessity," he says.

Benjamin Glick is Middle Market Growth's associate editor.