Home Is Where the Care Is
Driven by demographic changes and shifting consumer appetite, demand for at-home health care services is increasing—even amid the COVID-19 pandemic.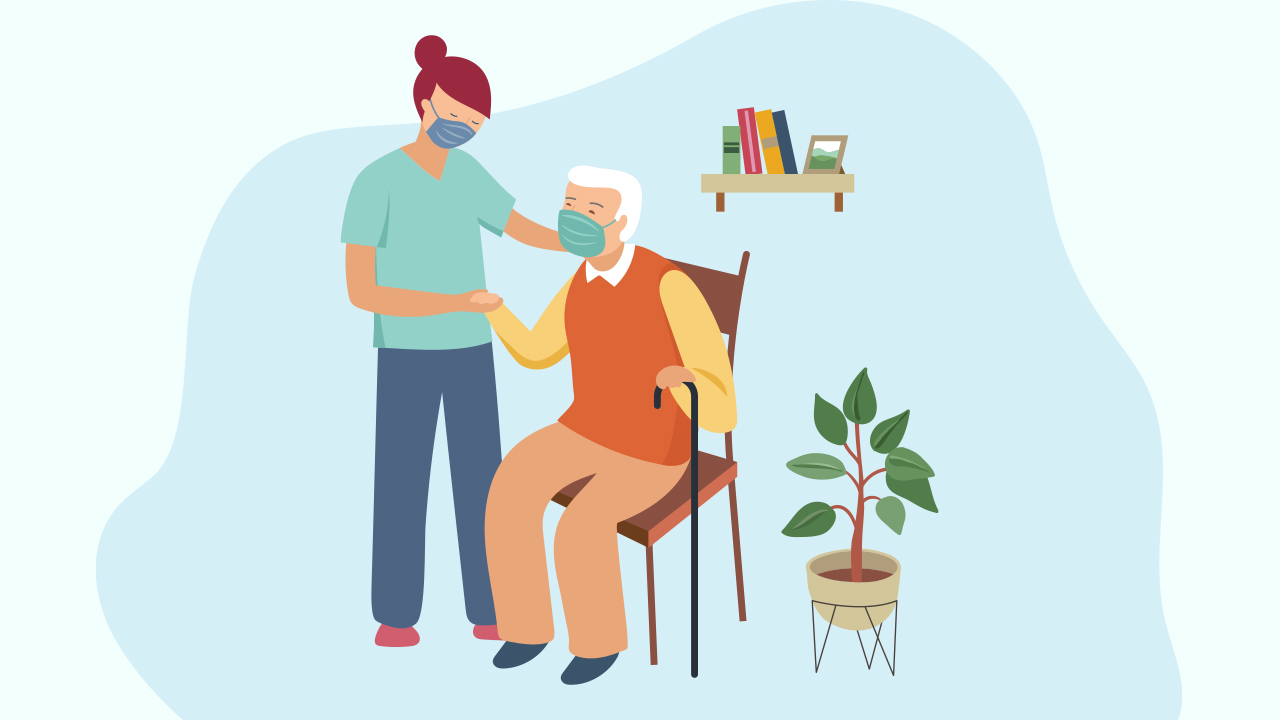 This article originally appeared in the Winter 2021 issue of Middle Market Growth. Find it in the MMG archive.
An aging population and changing lifestyle preferences among retirees are driving demand for health care services that are provided at home and fueling an increase in M&A activity involving home health care businesses.
Home health services, a niche medical sector that includes home nursing, personal care, hospice, home medical supply delivery and at-home diagnostics, saw deal activity accelerate in the final innings of 2020.
After a dip early in the year due to the COVID-19 outbreak, deal volume in the home health space jumped 120%, with 22 publicly announced transactions in Q3—compared with 10 acquisitions in Q2, according to data from HealthCareMandA.com and Deal Search Online. Compared with Q3 2019, M&A activity increased by 10%.
Private equity groups, strategic acquirers, insurance payers, hospital systems and other home health providers are all actively looking for targets in the home health space, according to Michael Weber, a managing director at investment bank Lincoln International.
We're going to see a tremendous amount of M&A activity further accelerated over the next 12 months versus what we've seen even in years past.

Michael Weber

Managing Director, Lincoln International
"We're going to see a tremendous amount of M&A activity further accelerated over the next 12 months versus what we've seen even in years past," he said during a panel organized by ACG Philadelphia and ACG Boston for the M&A East conference last October.
Home health is made up of mostly small businesses. About 78% of home care providers employ fewer than 50 workers, according to a report from PHI, a workforce advocacy organization. Despite the size of many home health providers, EBITDA multiples have reached double digits, according to Weber. Meanwhile, the industry has undergone consolidation in market segments that include hospice care, skilled home health and non-medical home care.
Some of the largest transactions in 2020 included The Providence Service Corporation's purchase of Simplura Health Group from One Equity Partners for $575 million, and Addus HomeCare Corporation's acquisition of A Plus Health Care, Inc. for $122 million.
The boom in home-based health care includes more than just patient-facing services. Investor enthusiasm has also extended into niche spaces like specialized medical equipment manufacturing, logistics, information technology and patient transportation.
Making House Calls
Home care is one of the fastest-growing segments of the long-term care sector, driven primarily by demographic changes.
There are currently 52 million Americans over the age of 65, a group expected to increase to 75 million over the next 30 years, according to census figures. Many of this cohort are opting to remain in their homes as they age.
In addition, around 24 million Americans have a severe disability. While around half of that population is over 75 years of age, only about 4.5% live in assisted living facilities— the rest live at home.
"As baby boomers age, we will need to be thinking about how we take care of a population of people that will have some disabilities as they age but are still going to find it attractive to be independent and continue to be as viable as long as they can," says Grace Terrell, CEO of Eventus Whole Health, an operator of skilled nursing and assisted living facilities in five states across the Southern and Midwestern U.S.
Eventus mainly focused on assisted- living facilities, but as COVID-19 hit elderly populations, the company, backed by private equity firm Enhanced Healthcare Partners, shifted its focus to televisits and the private residential market.
"Our mission is not just about where an individual resides, but the type of patient that needs a different sort of care," she says.
When COVID-19 began spreading in March 2020, many health care services quickly pivoted to telehealth platforms, but for home-bound and elderly patients, a video chat often isn't enough.
Terrell, who is also a practicing physician, saw many of her patients unable to access treatment for chronic conditions. "There is a lot that can be done through telehealth, but it's not everything," she says.
There is a lot that can be done through tele-health, but it's not everything.

Grace Terrell

CEO, Eventus WholeHealth
In November 2020, Eventus acquired Doctors Making House Calls, or DMHC, a North Carolina-based physician group delivering health care services to assisted living facilities and private residences for elderly, disabled and high-risk patients.
DMHC was one of only 15 practices nationwide selected to participate in the Independence at Home Demonstration Project, a study launched by the Centers for Medicare and Medicaid Services in 2012 to measure the effectiveness of at-home primary care services. At the end of a five-year study, the company had the highest performance in quality and cost reductions.
"People who get care where they live do better," Terrell says.
According to Terrell, there's about a 30% cost reduction for an at-home medical treatment program relative to the same care administered in a hospital setting. Those savings are pushing government payers like Medicare and Medicaid—as well as private insurance groups—toward at-home care.
Medicare Market
There are three reasons government funding is expected to increase, according to Greg Belinfanti, senior managing director at private equity firm One Equity Partners: At-home health care is less expensive, patients increasingly want to receive care in their homes, and at-home treatments show improved results over institutional settings.
When his firm started looking into home health care about seven or eight years ago, it noticed an interesting trend in government spending.
"Medicare and Medicaid spending reached a crossover point where more dollars are being spent on delivery of care and what's called home and community-based settings, as opposed to institutional settings," Belinfanti says.
The increase in spending by government payers is creating opportunities to invest in home health care companies themselves, as well as in adjacent businesses. Last July, One Equity invested in Adapt, a maker of durable medical equipment designed to help patients manage conditions like mobility limitations, sleep apnea and other chronic respiratory ailments.
Adapt has since acquired a business called AeroCare to expand its services targeting direct-to-patient equipment, such as CPAP machines and oxygen concentrators.
Belinfanti expects increased federal government funding to provide uplift for Adapt just as it did for Simplura Health Group, an operator of home health care agencies that One Equity bought in 2016 and sold in 2020.
Last summer, then-presidential candidate Joe Biden announced a plan to boost the caregiver economy by committing $775 billion to Medicare and Medicaid.
"Simply put, home health is going to continue to grow, and it's going to receive an increasing percentage of Medicare, Medicaid and managed care dollars spent going forward," Belinfanti says.

Benjamin Glick is Middle Market Growth's associate editor.