The Power of Geographically Distributed Teams
International employers have long grappled with relying on technology for meetings and day-to-day communication. But should this be a deterrent to going global in 2021?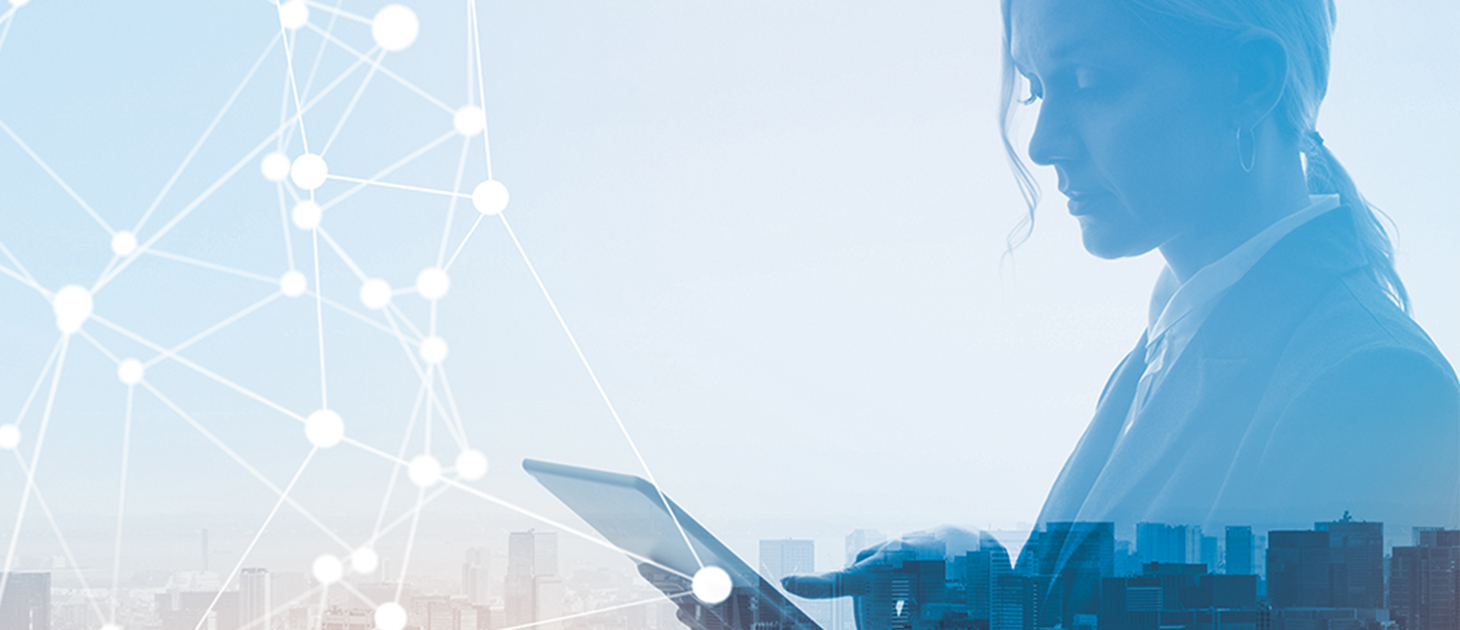 This story originally appeared in the Winter 2021 print edition of the Middle Market Growth Outlook Special Report. Read the full report in the archive.
---
Teams with distributed geographies have proven benefits for business resilience. Whether part of an expansion or to test demand further afield, hiring internationally enables companies and private equity portfolios to increase returns faster.
Even before the start of the pandemic, global teams were struggling to feel connected to their company headquarters, Globalization Partners' 2020 Global Employee Survey found. International employers have long grappled with the challenges associated with building strong teams, such as relying on technology for meetings and day-to-day communication. This year's limitation on travel, office use and socializing made the disconnect even more poignant. We asked the experts: Should this be a deterrent to going global in 2021?
In the current economic climate, it is easy to be pessimistic, but the International Monetary Fund projects global growth in 2021 to hit 5.4%. In comparison to global growth of 2.3% in pre-pandemic 2019, these numbers are extremely encouraging. In fact, only 5% of private equity firms reported that their portfolio companies will not be hiring in 2021; 77% fully expect hiring to continue as we emerge from the global lockdown.
Virtual-first workplaces translate into savings for companies and individuals.
While expansion is not cheap, employers will be making hard cash savings in the coming years if they establish remote working policies across all regions. Employers can save $11,000 per employee working remotely six months of the year, according to Global Workplace Analytics.
Parallel to employer savings, employees spend $2,500 – $4,000 less by working remotely half the year. These savings could be tenfold if employees were empowered to move to any city or country they choose.
Going global did not previously demand a remote workforce, but now that remote work is a necessity for most, 2021 may, in fact, be the best time to explore new talent sources and markets that would enhance your portfolio. Moreover, inclusion, collaboration and resilience within international teams improve when companies have leaders in different geographies, and the research supports this.
Q. How do companies benefit from globally distributed teams?
If your portfolio companies want to grow internationally in 2021, the benefits of internationally distributed teams should encourage them to look for talent around the world.
Hiring abroad may be born from necessity, but it is a positive business move.
"As a company with offices in every corner of the globe, I've seen the incredible business advantage in hiring and building diverse teams," says Nicole Sahin, CEO of Globalization Partners.
There is a clear correlation between innovation and diversity. Research firm Gartner found that companies hiring people with varied ways of thinking and perspective—or cognitive diversity—generate high-performance teams.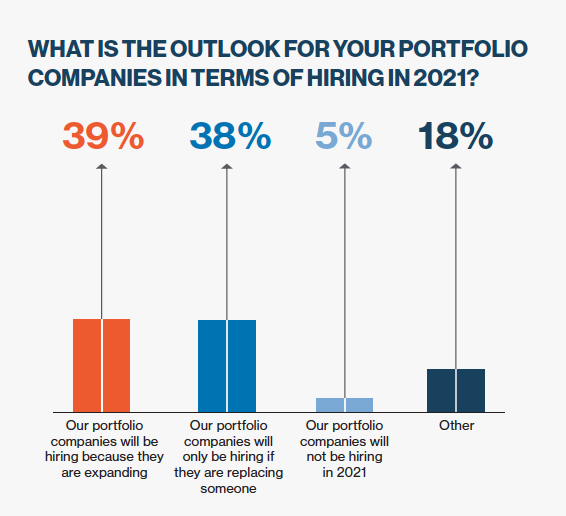 In September, Gartner predicted that 75% of organizations with frontline decision-making teams in distributed geographies and with diverse mindsets will exceed their financial targets by the end of 2022. Building teams spanning age groups, ethnicities and geographies makes good business sense—employee performance is 12% higher in diverse companies than in homogenous teams.
Hiring unique individuals in different geographies mimics the real world.
Companies rarely service multiple clients that fit one buyer persona, so it's important to have a diverse workforce to keep in touch with varied clientele. Diversifying teams should be a business priority, not a mere side effect of international growth. As businesses become more customer-centric, many are hiring closer to their clients and therefore recruiting teams that embody their buyer personas.
International recruitment expands the talent pool.
Demand for permits, such as the U.S. H-1B or Australia's Temporary Skill Shortage visa, are evidence that companies cannot always find the talent they need in their backyards. With COVID-19 prompting various governments to limit visa programs amid the pandemic, companies may look outside their headquarters to fill skills gaps.
Q. What headwinds do companies face with a remote global workforce?
Tempered cultural inclusion is not a new problem, but it is more evident.
More than 90% of people working in global organizations describe their companies as diverse. It should be surprising, then, that many organizations lack know-how on managing a disparate and diverse workforce. Globalization Partners found that 30% of employees surveyed in 2020 did not feel a sense of inclusion or company belonging.
This negatively impacts employee engagement and staff turnover. Globalization Partners also uncovered that international teams are struggling to make communications work for them. For example, 46% of employees still rely most frequently on email, but only 31% find it effective. Email does not allow for the bonding necessary to build strong teams, when international colleagues may never meet in person.
Diverting revenue streams to feed expansion is daunting.
Perhaps bolstered by COVID-19 globalizing professional customs, CFOs continue to promote global expansion. However, what concerns CFOs remains consistent year-on-year: 79% agree that legal, HR and tax compliance is a substantial barrier to global expansion.
When asked about global expansion, 74% of executives surveyed by Globalization Partners expressed concern with navigating international banking systems and payroll in these volatile times. In support of their portfolio's growth, private equity firms may choose to delegate global hiring management to an external partner. This ensures predictability in terms of costs, and cuts risk for their portfolio companies.
"The biggest issue facing companies as they expand globally is the time and cost involved with establishing legal entities abroad. Our clients can easily hire in another country while ensuring compliance with international laws," says Charles Ferguson, general manager, Asia-Pacific, at Globalization Partners.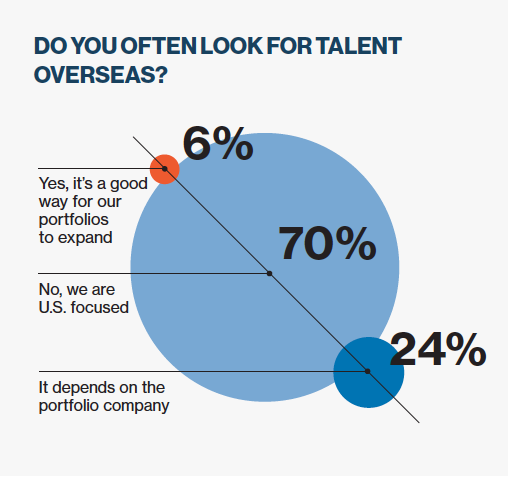 Talent needs to keep up with technology.
Today's world demands high levels of skill and adaptability to technology and few companies have prepared for employees not being tech-savvy. The European Commission estimates that 37% of workers in Europe lack basic digital skills, suggesting that many businesses will need to focus on upskilling their employees.
Another argument for providing training in technology is that this benefits engagement and cuts turnover in remote teams. According to LinkedIn's Workforce Learning Report, 94% of employees say they would stay at the same company longer if management invested in their learning. To this point, private equity firms can support their portfolio companies by contracting coaching sessions in work-from-home tools. They can also share remote leadership tips learned from personal experience in 2020.
Q. What can companies do to ensure inclusion among remote and cross-border teams?
Two-thirds of companies reported to Globalization Partners that they find it challenging to align with local culture and communication styles, especially when a company spans multiple geographies. This tracks with employee sentiment: Nearly nine out of 10 employees say their company would benefit from outside expert assistance to help with cultural and cross-organization training.
So, what plan can company stakeholders put in place to ensure diversity and inclusion?
1. Actively search differently.
The 2020 Talent Survey by ACG and Globalization Partners indicates that most leaders rely on an existing network of advisors for global hiring, which is not conducive to recruiting from fresh talent sources. Your portfolio companies' recruiters should explore new methods, such as identifying colleges with diverse student bodies and reaching out to graduates from those institutions.
2. Interview with diverse screen panels.
In 2014, Intel began requiring interview panels to include a minimum of two women and/or members of underrepresented communities. Over the following two years, Intel's diversity hires grew from 31.9% to 45.1%. This same tactic worked at Cisco, too, resulting in a 70% increase in the chances of African American/Black women completing the interview process.
3. Educate on the benefits of inclusion.
Empower employees to discuss inclusion in weekly meetings. Integrate inclusion into your learning platform. Speak to your portfolio companies about the benefits of inclusive behavior and outsource experts to provide sensitivity and awareness trainings.
4. Develop trust through vulnerability.
Be brave enough to voice your struggles when working toward inclusivity. Whether you are an investor in a company, an external consultant, or a key part of internal leadership, sharing your story can debunk stereotypes and encourage empathetic discussions across global teams.
Q. Which regions will companies favor in 2021?
According to a study by Oxford Economics, 90% of developed nations will face talent shortages in 2021, including North America, Russia, Japan, Australia and much of Europe. Many companies will need to look further afield for talent to keep operations running.
North American private equity firms, while primarily focusing on U.S. talent, see hiring abroad as a source of portfolio expansion. According to finance executives surveyed by Globalization Partners, after North America, the Asia-Pacific region is the top target in 2021 expansion plans; more than 50% are interested in adding operations in the region. The same findings indicate that 83% of CFOs are looking to a remote, global workforce model as a solution to challenges brought about by COVID-19.
And what's driving this? Companies primarily want to capture market share, diversify investments and acquire the best talent for their growing teams. The digital age has made it possible for employees to communicate seamlessly—regardless of their country of residence.
Global expansion is an opportunity to diversify in so many ways. Why not start with your teams?