SEC Releases 2017 Exam Priorities
On Thursday, the Securities and Exchange Commission announced 2017 examination priorities from its Office of Compliance Inspections and Examinations.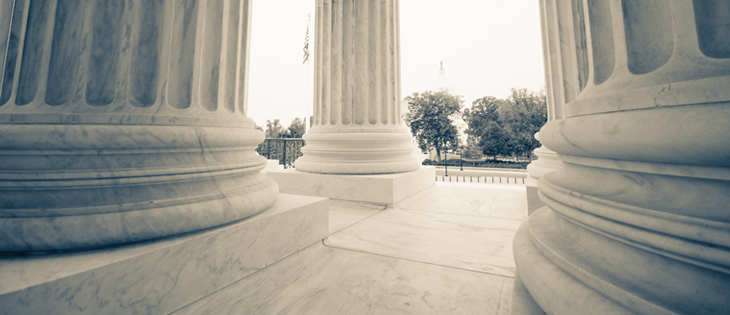 On Thursday, the Securities and Exchange Commission announced 2017 examination priorities from its Office of Compliance Inspections and Examinations. They address issues across a variety of financial institutions, including investment advisers, investment companies, broker-dealers, transfer agents, clearing agencies, private fund advisers, national securities exchanges and municipal advisers. Areas of examination focus include:
Retail Investors – Protecting retail investors remains a priority in 2017. OCIE will continue several 2016 initiatives to assess risks to retail investors seeking information, advice, products and services. It also will undertake examinations to review firms delivering investment advice through electronic mechanisms, sometimes referred to as "robo-advising," as well as wrap-fee programs in which investors are charged a single bundled fee for advisory and brokerage services.
Senior Investors and Retirement Investments – OCIE is also continuing its focus on public pension advisers and expanding its focus on senior investors and individuals investing for retirement. OCIE is broadening its ReTIRE initiative to include reviews of investment advisers and broker-dealers that offer variable insurance products to investors with retirement accounts, as well as those advisers that offer and manage target-date funds. OCIE also will focus more specifically on registrants' interactions with senior investors, including identifying financial exploitation.
Market-Wide Risks – To help fulfill the SEC's mission of maintaining fair, orderly and efficient markets, OCIE will continue its focus on registrants' compliance with the SEC's Regulation SCI and anti-money laundering rules. New initiatives for 2017 include an evaluation of money market funds' compliance with the SEC's amended rules, which became effective in October.
FINRA – Consistent with OCIE's goal of enhancing oversight of FINRA to protect investors and the integrity of our markets, it will continue conducting inspections of FINRA's operations and regulatory programs, and focus resources on assessing the examinations of individual broker-dealers.
Cybersecurity – OCIE will continue its ongoing initiative to examine for cybersecurity compliance procedures and controls, including testing the implementation of those procedures and controls at broker-dealers and investment advisers.
The published priorities for 2017 are not exhaustive and may be adjusted in light of market conditions, industry developments and ongoing risk-assessment activities. OCIE selected the priorities in consultation with the SEC, including its policy divisions and regional offices, its Division of Enforcement, its Investor Advocate, and other regulators.
ACG will address these important topics with Marc Wyatt, director of OCIE, at the ACG Middle-Market Public Policy Summit in Washington, D.C., on Feb. 13 and 14.
Feel free to reach out to Amber Landis with your questions at alandis@acg.org or (312) 957-4272.

Amber Landis is vice president of public policy for ACG Global.