RVs Are Going Mainstream — But Will the Boom Last?
After a boom in RV purchases during the pandemic, investors may still find ample opportunity in recreational vehicles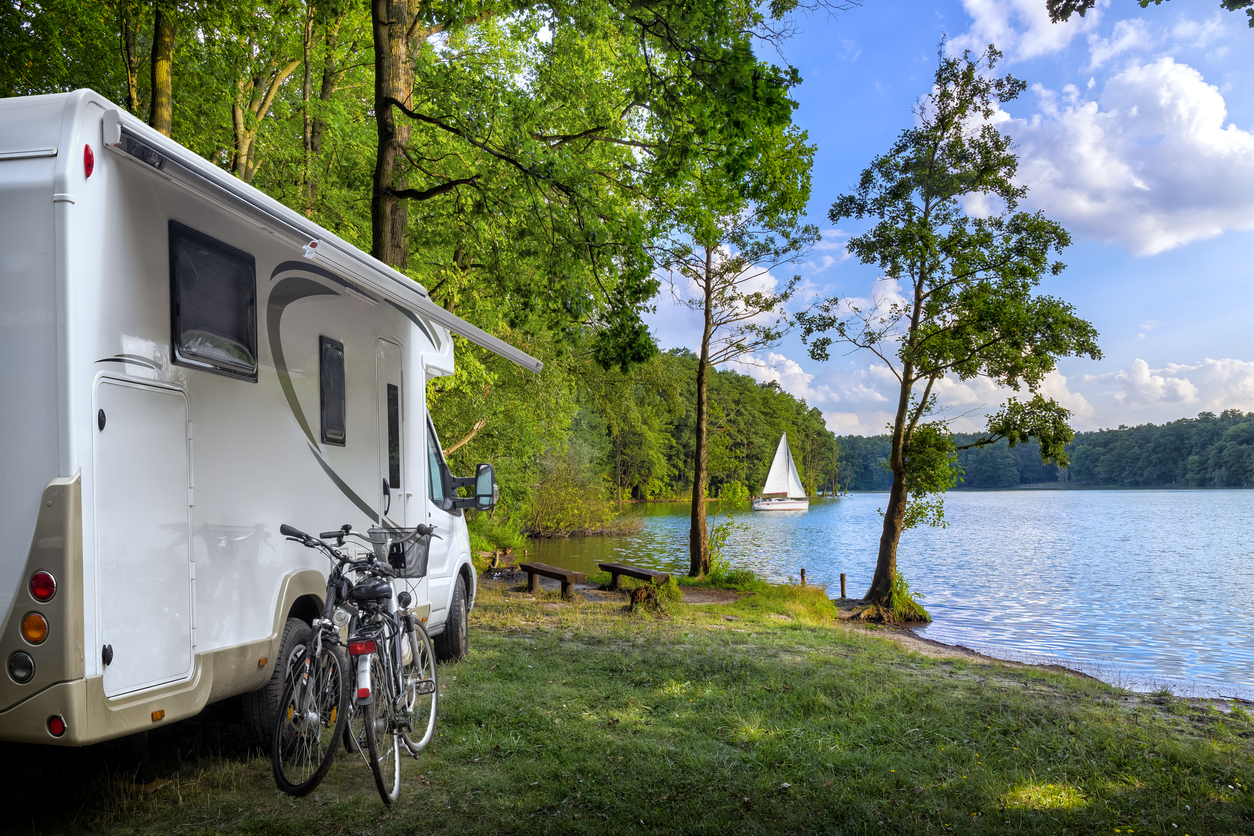 RVs aren't just for retirees anymore.
Even before the pandemic hit the U.S. in March 2020, an increasing number of millennials and younger Americans had taken to the RV lifestyle. But as Middle Market Growth previously reported, lockdowns led to a surge in RV purchases. For new and existing customers alike, RV life helped counteract the claustrophobia of lockdown life, offering a responsible way to travel and take advantage of their newfound ability to work from home.
The trend persisted into 2021, which saw an all-time record year for shipments from manufacturers to dealerships at almost 600,240 units (up from 430,412 in 2020), according to the RV Industry Association.
"COVID was great for the RV industry," says Jon Ferrando, Founder and CEO of RV Retailer, a leading recreational vehicle company. "We saw a surge of younger, more diverse buyers — many of them new entrants to the industry — who will pay dividends for years to come."
But today, white-collar workers are returning to the office. Air travel is topping pre-pandemic levels. Gas prices are sky-high. Inflation is a growing concern, and planned discretionary spending is declining.
The question now is how the RV industry will fare now that lockdowns are a thing of the past, and economic headwinds are on the rise.
Undeterred by Headwinds
Investors and industry experts hope that those bitten by the RV bug won't be so easily deterred. While the year-over-year data trended downward, 65 million Americans still plan to go RV-ing this year, according to a Top motivations for RV travel include exploring the outdoors, wanting to travel and spend time with family, and taking advantage of increased flexibility for work or school.
Related content: Driving through the Night
Yet buyer behavior is likely to change. The cost of new RVs has risen considerably over the past couple years, thanks to a combination of increased demand and contracted supply. Invoices on new RVs have increased an average of 40 percent over the past year, according to Jerrod McGhee, CEO of RV dealer Fun Town RV, who spoke on the topic at the 2022 RV Industry Power Breakfast.
"During the pandemic, a shift happened in the RV market," says Nicole Schantz, Vice President of OEM & Strategic Initiatives at Trader Interactive, parent company of RV Trader. "The influx of new RV units declined for several reasons, including material shortages, while simultaneously a newer demographic of buyers flooded the industry, eager to have a safe vacationing option."
Used RVs have become a much more popular option as a result. "According to recent RV Trader data, 36% of used units listed were RVs made from 2019-2021 suggesting that new RVers tested out the lifestyle during the pandemic and are now reselling their units," says Schantz.
PPL Motor Homes, an RV dealership that specializes in consignment and is backed by investment firm Main Street Capital, has benefited from these conditions. "We're seeing strong interest from consumers who will travel multiple states to save money on a used RV," says Main Street president and chief investment officer David Magdol. "Used is the best value proposition in the market today, and that will continue to be true if the economy pulls back and fuel prices continue to rise."
Speaking of rising fuel prices, RV Industry Association data shows surprising resilience for the industry: Seventy-nine percent of RVers say that their travel plans are not impacted by gas prices. Anecdotally, however, those in the industry have seen RVers adapt their itineraries accordingly.
"Many RVers are traveling regionally to control fuel costs," says Juan Tejeda, PPL's CEO.  "That said, families are still RV-ing and enjoying the lifestyle. Campgrounds are still very busy."
Electric-powered RVs may offer a longer-term solution to fluctuating fuel prices. Both Winnebago and Thor Industries recently introduced electric RV concept vehicles. The Winnebago e-RV would provide a 125-mile range, using a battery pack, while the Thor vehicle would have a 300-mile range, powered by a battery pack, hydrogen fuel cell, and a solar roof. While neither vehicle is currently in production, "it does show a glimpse into the innovation that is occurring in the RV industry, which is very exciting," says Tejeda.
Many RVers are traveling regionally to control fuel costs. That said, families are still RV-ing and enjoying the lifestyle. Campgrounds are still very busy.

Juan Tejeda

PPL
Opportunities for Investors and Acquirers
When Ferrando founded RV Retailer in 2018, he saw an opportunity to consolidate a highly fragmented industry and build an RV retail company around the customer experience. In 2021, RV Retailer acquired 52 stores; the company now boasts a total of 103 stores across 33 states.
There is still plenty of white space for investors and acquirers in the industry. According to the U.S. Census Bureau, there were more than 2,600 RV dealerships in the country as of 2017, the most recent year for which data is available.
Most of RV Retailer's deals have been proprietary, with families looking for an exit approaching them proactively about a transaction. According to Ferrando, investors may be overlooking the opportunity. "I don't see a lot of private equity presence in the space," he says.
Main Street Capital's Magdol notes that PE interest has primarily focused on OEM and parts rather than RV dealerships. But that's not to say dealership deals don't happen.
Prominent strategic acquirers in this market include Lazydays and Camping World, both public companies. Camping World acquired twelve RV dealerships in 2021 and three in 2020, according to its February 2022 earnings report, while LazyDays acquired four dealerships from July 2021 – July 2022, according to a company press release.
Related content: Value Shifts Shaping The Consumer Goods Sector
For private equity firms interested in entering the space, while the market may not be experiencing the RV-mania of 2020, opportunities remain for backers able to understand how consumer behavior is shifting amid fluctuations in the broader market environment.
"Clearly, there's been a shift in the medium-term outlook for the sector, but we believe the same drivers that led us to be interested in the industry in the first place will continue to accelerate growth in the long-term," says Magdol. "If you looked at the RV industry 20 years ago, it was a retirement lifestyle. Now, people are investing in vehicles for family vacations with young kids. It's a whole new market, with an entirely different universe of purchasers, many of whom will turn into lifetime purchasers."
Meghan Daniels is a freelance writer and editor based in Brooklyn.