Private Equity Likes and Subscribes to the Influencer Economy
As Kim Kardashian brings her influencer savvy to the private equity world, PE firms are finding their own innovative ways to partner with influencers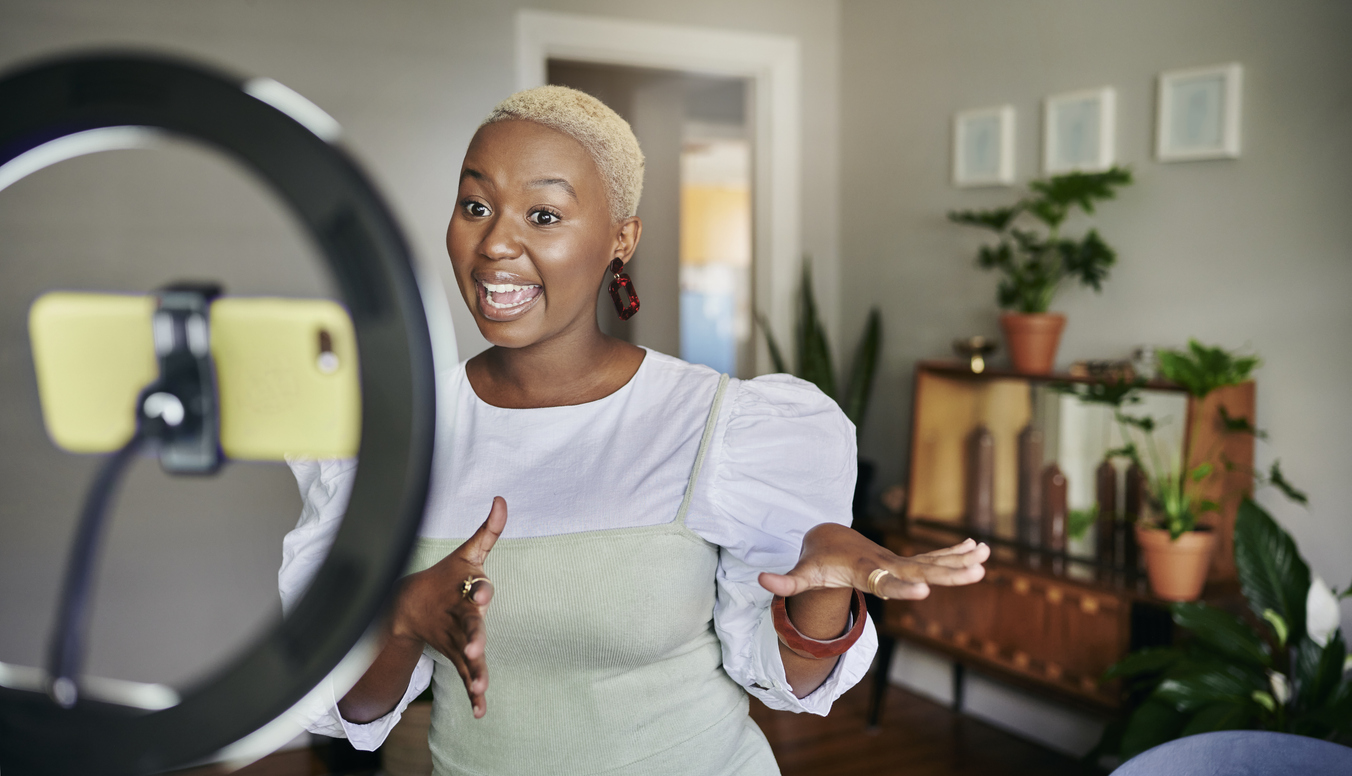 You could argue that influencer marketing is as old as celebrity endorsements, but its current iteration is closely tied to the rise of social media. In recent years, influencers have been able to take their audiences on Instagram, TikTok, YouTube and other platforms and parry that popularity into business ventures including lucrative brand partnerships and business launches.
The influencer marketing economy is expected to continue its expansion. The sector was valued at $7.36 billion in 2021 and is expected to hit nearly $70 billion by 2029, according to Data Bridge Market Research.
As influencers continue to prove that they can make money, not just for themselves but for their business partners and investors, the private equity world is finding new ways to buy in. With PE firms using influencers as investment targets, co-investors and marketing voices, these partnerships are rapidly evolving and finding innovative ways to deliver value.
Private Equity Invests in Influencers
The most common version of influencing usually entails a content creator using their social media platform to recommend a product or service, either as an organic promotion or through a paid partnership with the company behind the products. Eventually, influencers began creating their own businesses instead of simply representing others. And as many of those influencer-owned businesses flourished, by the late 2010s venture capital and private equity investors were taking interest in the sector.
Early deals saw PE firms investing in companies launched by or for influencers. In 2017, for instance, TSG Consumer Partners acquired a minority stake in Huda Beauty, a cosmetics brand launched by beauty blogger and influencer Huda Kattan. Influencer video marketplace Cameo, meanwhile, saw a range of PE investors participate in its Series B and C funding rounds, which closed in 2019 and 2021, respectively.
More recently, PE acquirers have made investments in the broader influencer economy as the ecosystem evolves. Last year, Toronto-based Maverix Private Equity participated in the $180 million funding round of Viral Nation, a digital media group with an influencer marketing service. Layth Ashoo, a partner with Maverix Private Equity, says the growth potential of the sector drove that decision. "It wasn't dissimilar from any industry we look to invest in," Ashoo says. "It was already very large and growing. Social platforms were encroaching and continue to encroach on all aspects of the consumer's shopping experience."
The Evolving Influencer-PE Partnership
As companies allocate increasing percentages of their marketing budgets to social media spend, Maverix is betting on that trend not only sticking around but accelerating. Additionally, influencer marketing on social media offers valuable information about who's interested in which products, providing unique insights for investors and their portfolio companies.
"There's an element of awareness of who your customers are that's unlocked with social, especially as an element of social commerce," Ashoo points out. "If you're buying on a platform, that platform knows a lot about you."
Related content: Prioritize Marketing After the Deal Is Done
Maverix isn't the only firm to see the potential of the sector. Acceleration Partners, a marketing agency backed by private equity firm Mountaingate Capital, acquired influencer marketing company Volt Agency in 2022. Further, influencer marketing platform CreatorIQ closed a funding round in 2021 that included investors from Kayne Partners Fund, the private equity group of Kayne Anderson Capital Advisors, and Unilever Ventures, the private equity arm of Unilever.
In some instances, partnerships between PE firms and influencers are evolving beyond investments in influencer companies. At The Newcastle Network, a private equity firm with a focus on consumer brands, managing partner Chris Casgar and his team have developed an influencer program in which influencers help raise funds, support portfolio companies and supply insights on potential investments. Casgar says that influencers bring value in part because of their deep understanding of the consumer base.
"In the consumer economy, influencers are obviously playing an increasingly important role," he explains. "They develop audiences [and they] have a pulse on consumers. So for us, it was a natural choice to look to those communities of influencers and creators as something we could leverage through our investment process."
---
Watch: Chris Casgar of The Newcastle Network on Partnering with Influencers
---
But it's not just private equity firms reaching out to partner with influencers: Influencers are also stepping into the private equity world.
Kim Kardashian, reality TV star, serial entrepreneur and yes, influencer, co-founded a consumer- and media-focused PE firm called SKKY Partners in 2022 with Jay Sammons, previously of the Carlyle Group. Fortune reported that SKKY started fundraising in March of this year, and a large part of its pitch appears to be the savvy, magnetism and name recognition brought by its influencer co-founder. The SKKY website notes that the firm will differentiate itself with three core competencies: consumer and media investing expertise, understanding of modern consumer platforms and channels, and a position at the frontier of cultural relevance—attributes that many influencers of all kinds bring to the table. 
How to Win Investors and Influence People
PE firms interested in working with influencers can implement certain practices to make those partnerships more effective.
When looking to invest in influencer marketing companies, PE firms can take the same steps they do before investing in other developing industries. Ashoo says that much like any sector, firms must analyze how these platforms and their ecosystems will evolve in coming years and how they can position themselves to thrive in that environment.
Related content: The Changing Face of Media Liability Risk
Some of these influencer-related businesses come with all the traits that make any investment desirable: high margins, repeat blue-chip customers, profitability and high scalability. Ashoo believes that once the sector matures and develops a track record of profitability, dealmakers will likely see significant interest from the buyout side.
There's a lot of hype in the space you have to weed your way through to understand what's the true value.

Layth Ashoo

Maverix Private Equity
While there are great investment opportunities to be had, there are also overvalued firms that should be avoided, as in any relatively new and rapidly growing sector. "There's a lot of hype in the space you have to weed your way through to understand what's the true value," Ashoo notes.
When it comes to PE firms partnering with influencers as marketers and business partners, there are plenty of value-add opportunities, so long as the influencers are adequately vetted.
2022 research published in the Harvard Business Review found that influencers who have large followings, share original content and include a link to the brand in their posts drove the greatest ROI on marketing spend. But these aren't the only factors to consider when choosing an effective influencer partner.
Casgar says that properly vetting your influencer partners can help investors find smart creators who are not only impactful but compliant with federal guidelines for paid partnerships. Deeper due diligence can also prevent the more common risk of working with influencers: hitching your wagon to a problematic star.
"If you're not careful and you pick the wrong creator or personality, you can certainly do harm to your brand," Casgar cautions. "All you need is one person to say something absolutely crazy and have that reflect on your brand and [undo] all of this hard work."
For PE firms that want to join The Newcastle Network in forging innovative partnerships with influencers, Casgar warns that there are no hard and fast rules and no shortcuts to entering the space. His "number one pro tip," he says, is for firms to perform in-depth research to find which influencers and which online communities are good fits for their needs. The most effective PE-influencer pairings can yield much more than successful marketing initiatives.
"The fundamental point is, influencers and creators are really entrepreneurs," Casgar says. "To just look at them as a marketing channel undervalues their judgements and experiences of working with different groups of consumers."
Hilary Collins is ACG's Associate Editor.
Middle Market Growth is produced by the Association for Corporate Growth. To learn more about the organization and how to become a member, visit www.acg.org.