When Hiring a CFO, PE Firms Refuse to Settle
Amid macroeconomic pressures, PE firms need CFOs who can turn challenges into opportunities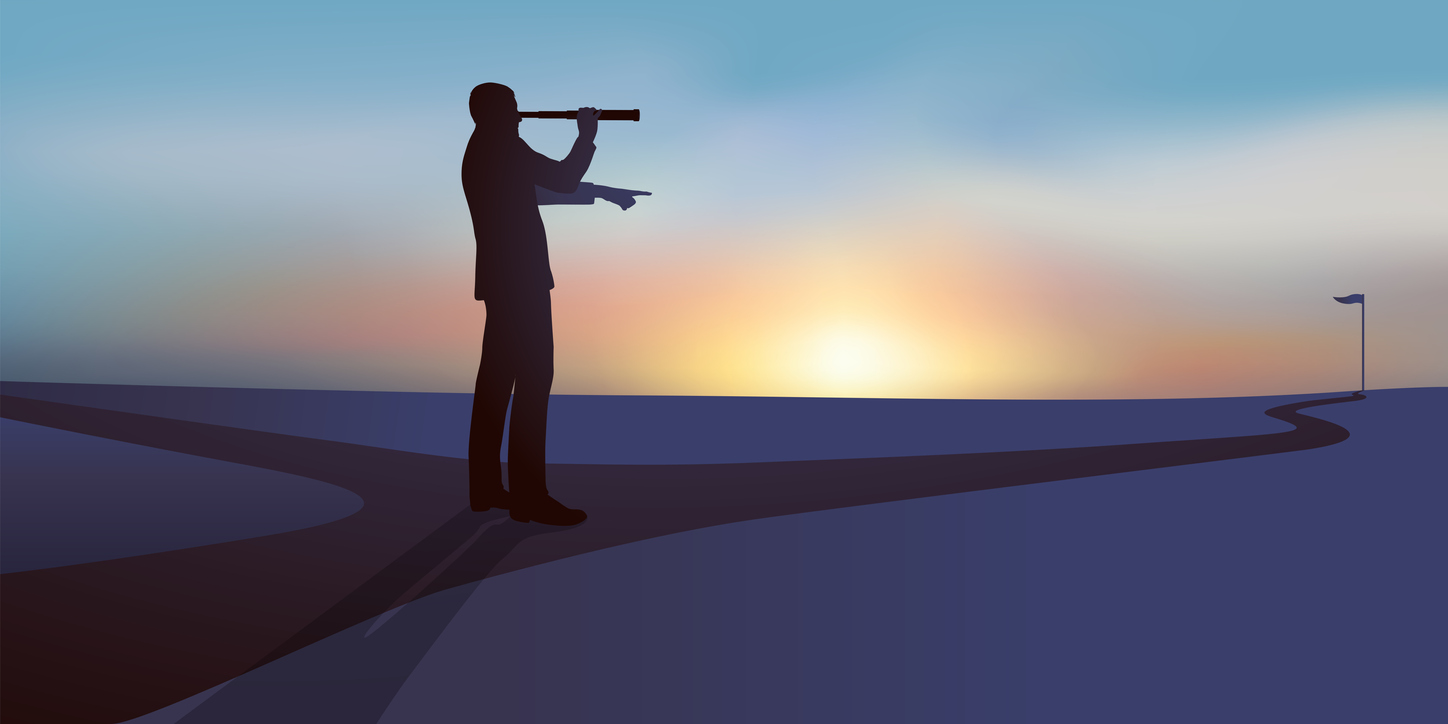 Human capital strategy is front-and-center for private equity firms operating in the middle market.
New research from BluWave, a B2B marketplace for private equity firms and their portfolio companies to connect to third-party service providers and talent, found that 41% of projects supported by BluWave were related to human capital in Q4 2022—a 5% year-over-year increase and a 28% jump from 2018 levels.
In today's low-growth economic environment, there is one position PE firms are focusing on more than the rest. "The trend is on people, and the number-one hire in all of PE is always the CFO," says Sean Mooney, BluWave's founder and CEO.
When it comes to hiring CFOs to work within the private equity firm or at the portfolio company level, PE firms aren't willing to compromise. Mooney says this tendency to use the word "and," not "or," has firms seeking out finance leaders who can act both strategically and analytically, and support an operation through the next few months of macroeconomic pressures without compromising on a longer-term outlook for growth.
They're what Mooney calls the "wartime general CFO," who can not only weather the storm, but use the storm to their firm's advantage. And today, within the portfolio and the PE firms themselves, these CFOs are coming in to replace the "peace-time minister CFO" better suited for calm seas.
Within the Portfolio: No One-Size-Fits-All
Following an acquisition, the CFO is often the first new hire. Mooney notes that increasingly PE firms turn to third-party recruiters even before a deal is closed to proactively find the difficult-to-come-by CFOs who can provide both short- and longer-term finance leadership.
"They're going to make key hires that they need to build value for the next five years, not just the next five months," he says. "They're looking through the storm, because they're equipping the companies that perform during the storm."
We have to stay aggressive and find those opportunities, so we still want growth-focused CFOs.

Gabe Mesanza

Huron Capital
Mooney acknowledges the importance of replacing CFOs depending on the stage of the company: a newly acquired business that has never had a CFO before, one that is at a stage to pursue M&A, or one at the point of preparing for an IPO. Each will likely each need a different type of CFO who is best-equipped to guide the company through the nuances of each stage.
Related content: Managing the Changing Role of the CFO
That reality, coupled with the growing need for a CFO to manage the challenges of today's environment, is why Mooney says there has been a lot of CFO hiring activity across private equity in recent months. Among the companies that have named new CFOs in January are GTCR-backed healthcare software company Experity; Madison Dearborn Partners-backed revenue software business Zilliant; Clearlake Capital-backed geospatial technology provider EagleView; Godspeed Capital-backed cybersecurity company SilverEdge; and H.I.G.-backed chemicals company Vantage.
Yet there is no one-size-fits-all approach to CFO hiring, and a CFO switch-up isn't always warranted in a challenging economic climate.
Indeed, current macroeconomic pressures make it more advantageous to retain current finance leadership within Huron Capital, says Gabe Mesanza, partner and Resource Group lead at the private equity firm.
He notes that because Huron specializes in services and not sectors like industrials and manufacturing, portfolio companies can be somewhat insulated from negative economic impact. Current economic conditions offer attractive M&A opportunities for many of the firm's portfolio companies, he adds, so Huron is not looking to switch out its CFOs for ones that will take a near-term, cost-conscious approach.
"We have to stay aggressive and find those opportunities, so we still want growth-focused CFOs," he says. "To all of a sudden change over to a cost-focused CFO would really hamper our long-term goals. We need people who are on the offensive looking to figure out how we can continue growing in this period."
Still, he says, Huron portco CFOs are adjusting their approach to supporting company growth. They're modeling downside scenarios and planning accordingly for possible risks.
And while Huron may not be making any CFO changes today, when it does come time to hire, Mesanza agrees that finance leaders must be able to both aggressively pursue growth and prepare the business for challenging times.  "We end up hiring people who can flex pretty nicely between the two sides," he says.
The CFO is the heartbeat of these companies. They are the center of business intelligence, and the enabler and equipper of all value creation activities that occur in private equity.

Sean Mooney

BluWave
Within the PE Firm: A Strategic Visionary
That flexibility to address immediate macroeconomic pressures while driving long-term growth is vital for the CFOs of PE firms themselves. Yet Mooney says PE firms need CFOs with an even longer-term focus on overall strategy and the skills to execute on the value creation plan for each portfolio company.
Even in moments of economic change or uncertainty, CFOs must understand any immediate risks and find ways to turn a challenge into an advantage. "The private equity industry knows that in times like these, if you can batten down the hatches and get the fundamentals right, then you can do all sorts of interesting things that help the private equity firms pivot toward success," Mooney says.
Citizens research released earlier this month finds that, despite the current low-growth environment, middle-market private equity firms remain bullish and view M&A as a primary driver for growth within their portfolios. PE firms need CFOs who can pounce on those opportunities with a vision for the future.
Related content: Fundraising Trends and Value-Creation Focus Weigh on Private Equity Hiring
Recent CFO hires across private equity have reiterated this forward-looking approach. PE firm L Catterton announced last January that Annie Kyprianou had been appointed to partner and global CFO. At the time, Global Co-CEO Scott Dahnke pointed to Kyprianou's expertise as "invaluable as we continue to execute on our long-term goals."
In March, Visa Equity Partners announced Lauren Dillard would take up the CFO role, and in September, Advent International said Susan Gentile was appointed to its CFO post. In their announcements, the PE firms similarly iterated the importance of the CFO role to execute on their overall, long-term visions.
As PE firms take stock of their own financial leadership, and the financial leadership across their portfolio, they view CFOs as vital leaders who can assess how challenges of today create opportunity for tomorrow.
"The CFO is the heartbeat of these companies," says Mooney. "They are the center of business intelligence, and the enabler and equipper of all value creation activities that occur in private equity."
Carolyn Vallejo is Middle Market Growth's digital editor.