Fed Governor Allays Inflation Fears | Middle-Market Public Policy Roundup
A high-ranking member of the Fed quelled inflation fears, the House will hold a SPAC hearing, and the SEC's next Government-Business Forum will focus on small and emerging funds.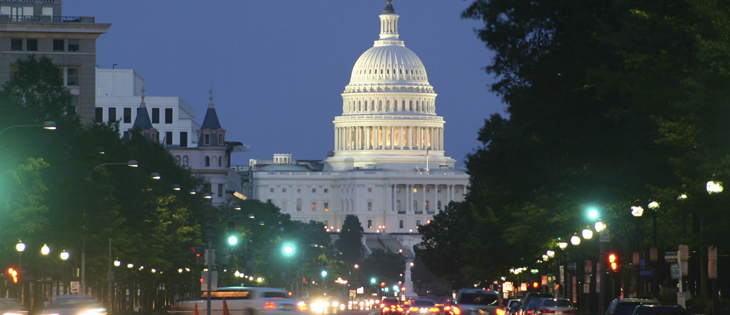 A high-ranking member of the Federal Reserve gave a speech this week allaying fears that the recovering U.S. economy has led to an uptick in inflation, which could make borrowing more expensive for investors if the central bank decides to take corrective action. Also, the House Committee on Financial Services will hold a hearing on SPACs. Finally, the Securities and Exchange Commission's 40th Government-Business Forum will focus on small and emerging funds. 
Fed Governor Allays Inflation Fears
A senior Federal Reserve official has called on the central bank to be "patient" in its ultra-loose monetary policy, dismissing inflation concerns as "transitory."
The comments by Lael Brainard, a Fed governor, sought to allay fears on Tuesday that inflation and consumer prices are on the rise, and that the central bank is not ready to remove its support of the pandemic-hit economy.
"The outlook is bright, but risks remain, and we are far from our goals," Brainard said. "Remaining patient through the transitory surge [in inflation] associated with reopening will help ensure that the underlying economic momentum that will be needed to reach our goals… is not curtailed by a premature tightening of financial conditions."
Investors have grown increasingly worried that the rise in consumer prices this year may be more pronounced than is at present expected, leading to more sustained inflation that may prompt the Fed to tighten monetary policy sooner than indicated by officials in their projections. [James Politi and Colby Smith, The Financial Times]
A sudden rise in the Fed's benchmark rate could make investing more expensive for investors in the private market.
The Fed reported at the end of its meeting two weeks ago that inflation was beginning to pick up in the wake of a growing economy supported by near-zero interest rates. Treasury Secretary Janet Yellen suggested the central bank should consider raising rates to prevent the economy from overheating; she later withdrew those comments.
The Federal Open Market Committee, the Fed's decision-making body, said in 2020 that it would allow inflation to exceed its ideal 2% growth to support the U.S. economy as it recovers from the coronavirus pandemic.
Inflation has risen to 2% and is on track to exceed that level for some time, according to the Fed.
HCFS to Hold Hearing on SPACs
A subcommittee of the House Committee on Financial Services will hold a hearing later this month on SPACs and other issues concerning capital markets.
The Subcommittee on Investor Protection, Entrepreneurship and Capital Markets will host the hearing "Going Public: SPACs, Direct Listings, Public Offerings, and the Need for Investor Protections" on May 24, according to an HCFS announcement.
The HFSC is expected to announce witnesses and release their statements prior to the hearing.
SEC's 40th Small Business Forum to Focus on Small and Emerging Funds
The Office of the Advocate for Small Business Capital Formation will host the Securities and Exchange Commission's 40th Annual Government-Business Forum on Small Business Capital Formation.
The virtual event will take place on May 24-27 and will feature panelists with in-depth knowledge on issues facing small businesses, including small and emerging funds.
Feedback from small business and investors could help shape the SEC's policy agenda over the next year.
Click here for more details from the SEC.

Benjamin Glick is an associate editor of Middle Market Growth.