With No Investor Input, Lawmakers Target PE's Role in Health Care | Middle-Market Public Policy Roundup
Lawmakers call for more transparency from private equity-backed health care companies, agencies issue warning to real estate investors, and Biden proposes infrastructure spending bill.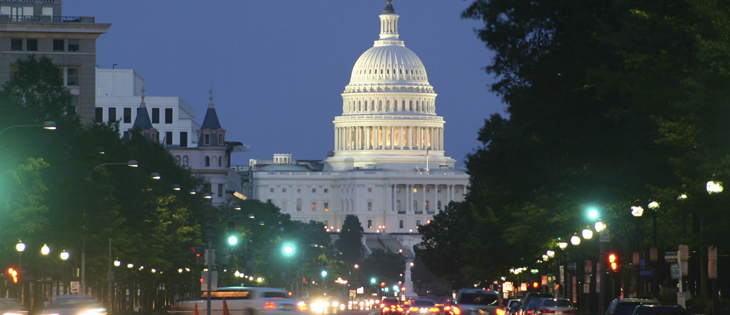 Investors were largely left out of discussions last week on private equity's role in U.S. health care at a time when increased regulation on financial activities is being considered by lawmakers. Meanwhile, two federal agencies issued warnings to real estate investors and others after eviction moratoria were extended this week. Lastly, President Joe Biden is set to unveil a multitrillion-dollar infrastructure package only weeks after passing the latest stimulus package.
With No Investor Input, Lawmakers Target PE's Role in Health Care
At a time when federal authorities contemplate increasing reporting requirements and other regulations, lawmakers gathered to discuss the growing role of private equity in U.S. health care—but no investors were present to offer their input.
The House Ways and Means Oversight Subcommittee invited academics, attorneys, union leaders, patient advocates and corporate consultants to comment to the hearing on March 25, but no private equity firms, PE-backed companies or industry groups were called to testify.
Comments from Oversight Subcommittee Chair Rep. Bill Pascrell, D-N.J., focused primarily on increasing transparency for PE firms. "Understanding the web of transactions is like Russian nesting dolls," he said. "The lack of transparency in private equity ownership makes proper oversight by regulators nearly impossible."
The sentiment appeared to have bipartisan support. Rep. Mike Kelly, R-Pa., expressed concern over the business structure of PE-backed nursing homes.
"I'm really appalled at what I am hearing now because it seems like a lot of these entities are under-capitalized and then they go ahead to cash out to get away from them," he said. "Are there no requirements at all? Is there no oversight?"
Ways and Means Committee Chair Rep. Richard Neal, D-Mass., introduced the Transparency in Health Care Investments Act last year, which would provide reporting requirements for private equity entities invested in health care facilities.
Pascrell also introduced legislation in February that would hike carried interest taxes.
Neal and Pascrell's proposals failed in the past, but stand much better odds of passing in a Congress where Democrats control both houses.
Agencies Issue Warning to Real Estate Investors on Evictions 
Two federal agencies issued a warning to property managers and real estate investors this week that they will be scrutinizing them to ensure they are complying with current eviction rules.
Consumer Financial Protection Bureau Acting Director Dave Uejio and Federal Trade Commission Acting Chairwoman Rebecca Slaughter issued a joint statement regarding their agencies' work to help stop illegal evictions brought about by the economic hardship of COVID-19.
The agencies said they will be monitoring and investigating eviction practices, with special attention being paid to multistate landlords, eviction management services and private equity firms to ensure that they are complying with the law.
"We will not tolerate illegal practices that displace families and expose them—and by extension all of us—to grave health risks," they said.
The Centers for Disease Control and Prevention on Monday extended its eviction moratorium, which was established at the height of the COVID-19 pandemic to prevent the spread of the virus, through June.
The pandemic has left more than 8.8 million consumers behind on their rent, according to a report from the CFPB.
Biden to Propose Multitrillion-dollar Infrastructure Plan
Only a few weeks after passing the nearly $2 trillion American Rescue Plan, President Biden is laying groundwork for another multitrillion-dollar spending bill, this time aimed at infrastructure investment and upgrades.
Biden will unveil the $2 trillion proposal during a Wednesday afternoon speech in Pittsburgh, where he kicked off his presidential campaign. He is expected to make the case that the investments are necessary to help the U.S. compete with China and tackle climate change. [Andrew Restuccia, Richard Rubin and Tarini Parti, The Wall Street Journal]
The proposal, dubbed the American Jobs Plan, would invest the sum of the spending package in transportation infrastructure, drinking water, communications, energy production, affordable housing, R&D and other areas.
The immense fiscal support deployed by Washington has helped boost inflation expectations and bond yields. [Sunny Oh, Market Watch]

Benjamin Glick is an associate editor of Middle Market Growth.