Middle-Market Public Policy Roundup
Congress reintroduces bill to repeal carried interest exemption, stimulus work continues, and Fed releases stress test scenarios.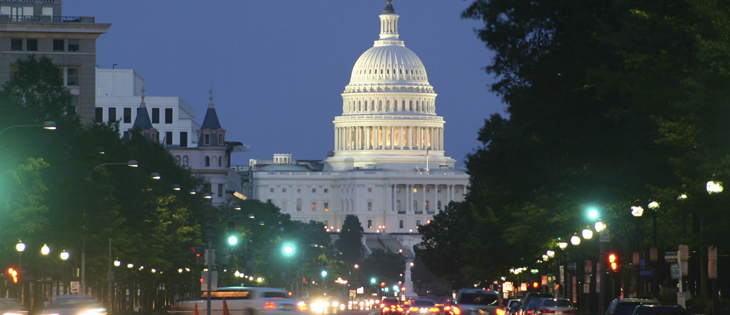 In this week's roundup, we look at a bill proposal that would repeal the carried interest tax exemption. Despite decades of the bill failing to pass, recent events and a Democrat-controlled Congress increase the chances it could pass, which would hike the tax burden on private equity firms and other investors. We also summarize current activities in the nation's capital as lawmakers hammer out a third stimulus package, and the Federal Reserve, which published the scenarios for its annual Dodd-Frank stress test for banks.
Lawmakers Consider Carried Interest Repeal, Tax Hike on Private Equity 
A group of lawmakers have reintroduced a bill on Monday that would repeal the carried interest exemption, increasing the tax burden on private equity managers and other investors.
As part of a decades-old attempt to kill carried interest, Chairman of the House Ways and Means Oversight Committee Rep. Bill Pascrell, D-N.J., and a handful of house Democrats introduced the Carried Interest Fairness Act of 2021, a bill that would strike the namesake exemption from the U.S. Tax Code.
The carried interest exemption allows the managers of private equity firms, hedge funds and other investors to pay lower capital gains rate on income—around 15% to 20%—rather than paying the 37% income tax rate.
However, a report published by the Congressional Research Service last July warned that taxing carried interest as ordinary income could be excessive and push managers into riskier investments
Lawmakers have introduced similar carried interest proposals since 2007, but none have passed.
But recent events, including an effort by an organized group of retail investors that temporarily disrupted stock trading conducted by hedge funds last month, have drawn increased public and regulatory scrutiny of the financial industry.
Coupled with a Democratic-controlled House and Senate as well as a White House open to increased financial regulation, and the possibility of stricter regulation like the Carried Interest Fairness Act is more likely than in previous years.
So far, it's unclear when the bill will come up for vote, but will likely appear in the Ways and Means Committee before a full House vote.
Read more on this story here.
House Democrats Continue Stimulus Work
This coming week, the House Budget Committee will assemble a final bill based off the measures approved by at least nine committees. Most of them—but not all—adhere closely to what Biden outlined in his $1.9 trillion proposal last month. [Tami Luhby and Katie Lobosco, CNN]
The House is aiming to vote Feb. 26 on the stimulus plan, as Democrats pivot quickly to their top priorities after Donald Trump's impeachment trial ended in acquittal. The tight timeline reflects the urgency to approve another round of stimulus payments, jobless compensation and funding for schools and vaccines before key benefits from the last round of pandemic aid expire on March 14. [Laura Davison and Erik Wasson, Yahoo! Finance]
PE Highlighted as Fed Gears Up for Annual Stress Test
The Federal Reserve Board and other financial regulators on Friday released the hypothetical scenarios for its 2021 bank stress tests.
This year, 19 large banks will be subject to the stress test. Banks with large trading operations will be tested against a global market shock component that stresses their trading, private equity and other fair value positions.
In the test's severely adverse scenario, private equity asset values experience sizable declines as leveraged firms face lower earnings and a weak economic outlook, according to the Fed.
Results of the Dodd-Frank test are expected be released sometime in the summer.

Benjamin Glick is an associate editor of Middle Market Growth.