PE Weekly: Tech and Healthcare Continue to Win
Deals announced this week, as well as forward-looking analysis, point to the growth potential of the healthcare and technology sectors.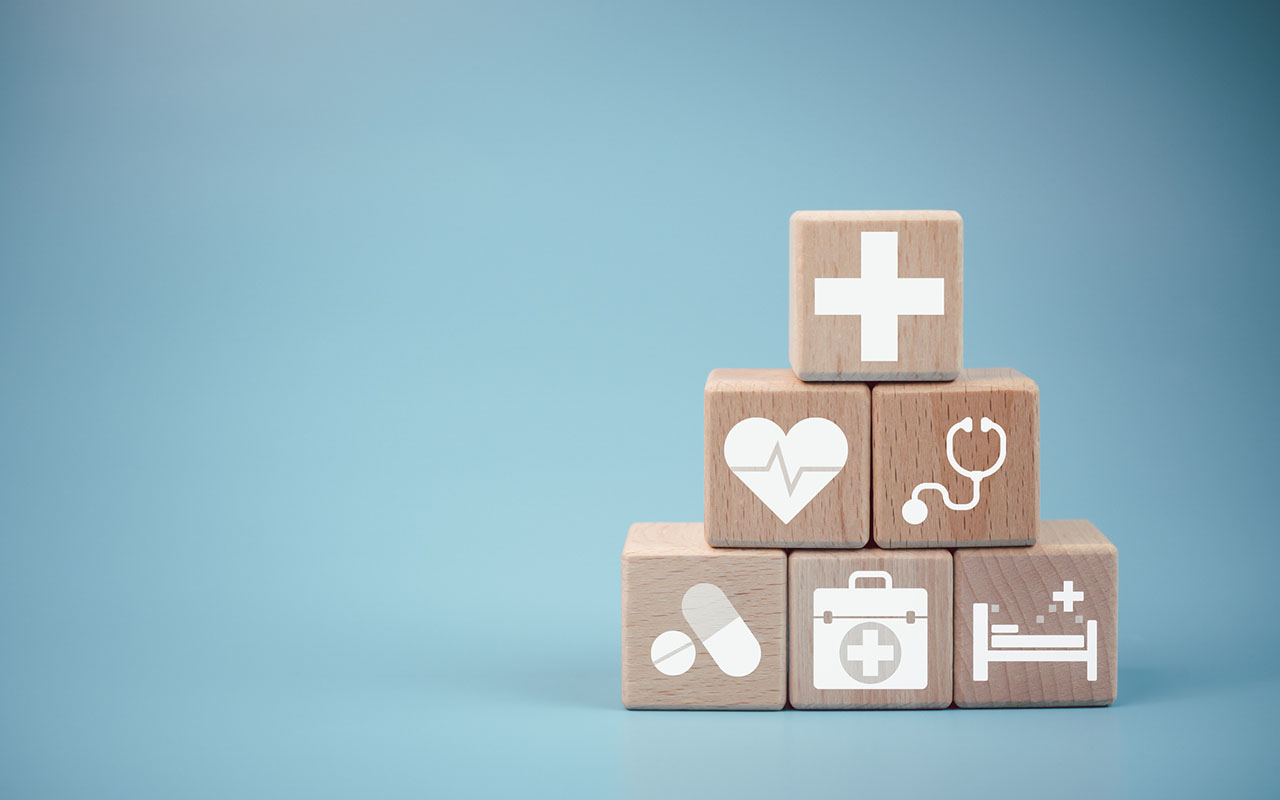 New research forecasts a moderate compound annual growth rate of 10.2% for the global private equity market from 2023 to 2028 and singles out the tech and healthcare sectors as those with the most potential. This week's platform investments in IT services, orthopedic care and clinical research show that PE firms agree with that assessment. In other news, Goldman Sachs and Houlihan Lokey topped the list of M&A advisors in the first half of 2023 by value and volume, according to GlobalData.
Platform Investments
Seaport Capital Acquires CyberlinkASP. Seaport Capital has acquired CyberlinkASP, a managed service provider offering IT management services, from Staple Street Capital. The investment was funded via Seaport Capital Partners VI, a 2020 vintage fund.
Neuberger Berman Invests in ENTRUST Solutions Group. The investment manager joins PE firm Kohlberg & Company as an investor in the consulting and engineering services platform. ENTRUST intends to use the investment to upgrade and maintain key infrastructure, as well as to pursue an ambitious growth strategy.
Kohlberg & Company Acquires Majority Stake in Worldwide Clinical Trials. Worldwide Clinical Trials, a global research organization and an affiliate company of PE firm TJC, will welcome Matt Jennings, operating partner of Kohlberg & Company, as chairman of the board once the deal closes. Kohlberg expects to close this transaction in the fourth quarter of 2023.
InTandem Capital Partners Acquires OrthoNebraska. In a deal financed by Audax Private Debt, InTandem has acquired OrthoNebraska, a provider of comprehensive orthopedic care.
Monroe Street Partners Acquires Majority Stake in Brandito. The PE firm announced its acquisition of Brandito, a marketing services platform. This is Monroe Street Partners' second platform investment.
Tenex Capital Management Invests in Minuteman Security and Life Safety. The New York-based PE firm has partnered with Minuteman Security and Life Safety, a provider of commercial security services.
CenterGate Capital Partners with Poseidon Barge. The Austin-based PE investment firm announced its investment in Poseidon Barge, a sectional barge manufacturer. The company specializes in the sale and rental of equipment for the marine infrastructure market.
Argosy Private Equity Acquires Barco Products. Argosy Private Equity, a lower middle-market PE firm, has acquired a controlling interest in Barco Products, a manufacturer and distributor of commercial outdoor site furnishings and traffic safety products. Argosy continues to seek platform investments and add-on acquisition opportunities.
Bain Capital Credit Invests $1.3 Billion in H1 2023. Bain Capital Credit announced its private credit group has invested $1.3 billion in middle-market and private equity-backed companies so far in 2023. These investments include 16 new platform companies and junior capital investments in second lien, holdco PIK, preferred equity and common equity.
Add-Ons
ABR Capital Partners and Biynah Industrial Partners Acquire Transportation Assets. ABR Capital Partners, a real estate investment manager, and Biynah Industrial Partners, a PE firm that invests in industrial real estate, have added three trucking facilities to their portfolio. Those include two truck terminals and a storage yard.
Pavion Acquires REECE Complete Security Solutions. Pavion, a Wind Point Partners portfolio company providing fire, security and communication solutions, has acquired REECE, a security solutions provider in the Pacific Northwest. This is Pavion's 18th acquisition since partnering with Wind Point Partners in 2020.
Spray-Tek Acquires TruCapSol. Spray-Tek, a provider of specialized spray-drying solutions and a portfolio company of Aurora Capital Partners, announced its acquisition of TruCapSol, a provider of biodegradable encapsulation technology.
TERRA Staffing Group Acquires ASG Staffing. TERRA Staffing, a portfolio company of Hastings Equity Partners, has acquired ASG Staffing, its first add-on investment since its own acquisition by Hastings in January. This acquisition will allow TERRA to expand its services into the Midwestern region.
ToxStrategies Acquires Modality Solutions. Scientific consulting firm ToxStrategies, a portfolio company of Renovus Capital Partners, announced the acquisition of Modality Solutions, a biopharmaceutical cold chain business providing novel, fragile, and controlled-temperature medical therapies and expert counsel on the filing requirements for advanced drug products.
M&A
Campbell Soup Company to Acquire Maker of Rao's Pasta Sauce. Campbell will acquire Sovos Brands, whose products span dry pasta, soups, frozen foods, yogurt and pasta sauces, including the Rao's brand. Campbell will pay $23 per share in cash to acquire Sovos, representing a total enterprise value of approximately $2.7 billion, according to a press release.
Exits
Lee Equity Exits Cadent. Lee Equity announced the sale of Cadent, a TV advertising solutions platform provider. The PE firm acquired Cadent in 2013 and has completed four complementary acquisitions since then.
Broadtree Partners Exits CanSource. Broadtree Partners, a lower middle-market PE firm, has announced the sale of its portfolio company, CanSource, to TricorBraun. CanSource, a beverage packaging company, expects to have room to grow with TricorBraun, a global packaging provider.
Fundraising
Revelstoke Capital Partners Completes Successful Fundraise. Denver-based private equity firm Revelstoke announced it has completed fundraising for Revelstoke Capital Partners Fund III and various affiliated investment vehicles totaling $1.7 billion. The fundraise surpassed its target of $1 billion, according to a press release.
Insights
A New Report Forecasts 10.2% Growth for the Global Private Equity Market by 2028. The analysis, via RationalStat, thinks the big winners in coming years will continue to be technology and healthcare due to their long-term growth potential. The research also predicts that North America will see a major increase in its share of the private equity buyout market due to the increase in public-to-private deals.
Goldman Sachs and Houlihan Lokey Named Top M&A Advisors of H1 2023. GlobalData released its list of the top financial advisors for mergers and acquisitions by deal volume and value. Goldman Sachs and Houlihan Lokey topped the list, with Goldman Sachs first in value with $209.3 billion in deals, and Houlihan Lokey first in volume with 128 deals.
Related content: ACG recognizes Houlihan Lokey as 2023 Investment Bank of the Year.
Middle Market Growth is produced by the Association for Corporate Growth. To learn more about the organization and how to become a member, visit www.acg.org.