Investment Bank of the Year: Houlihan Lokey
This year's investment bank of the year skates to victory with an expanding global footprint and broad industry expertise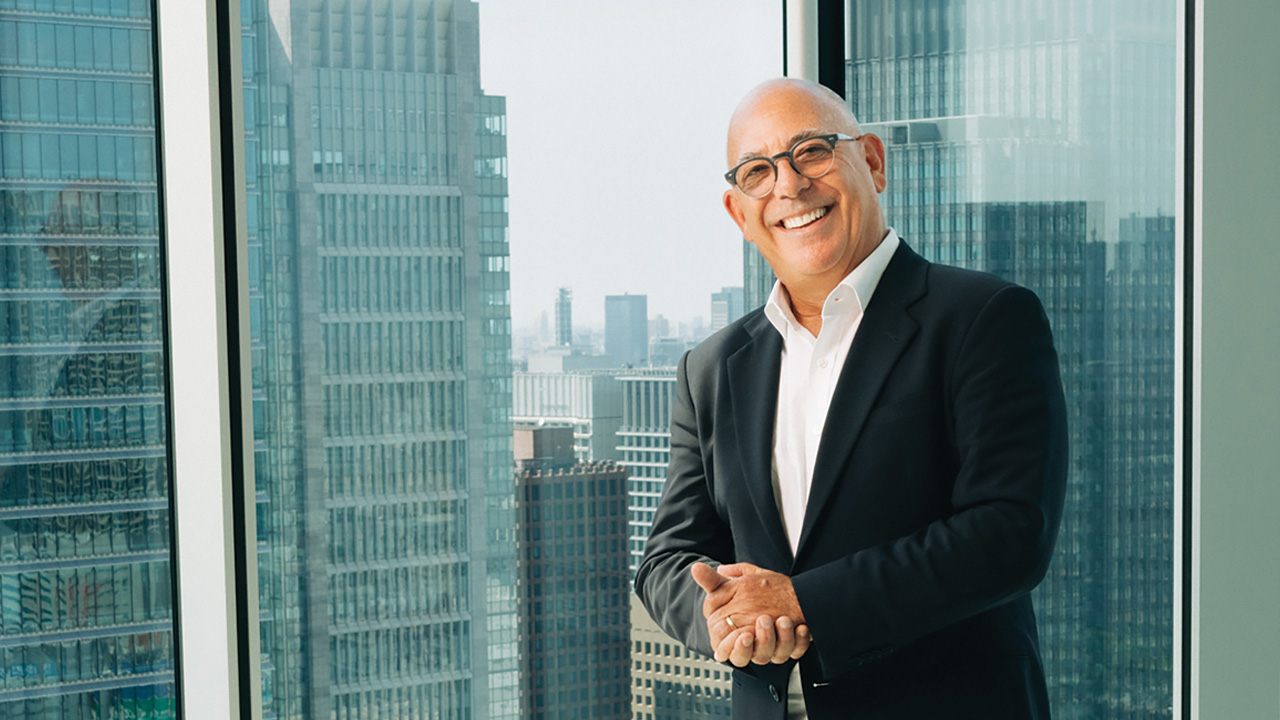 A lot has changed in the world of mid-market investment banking over the past 50 years—and a lot has remained the same. That too can be said for investment bank Houlihan Lokey, which was founded in 1972 in Los Angeles, where it is still headquartered today.
Long a standard-bearer of middle-market M&A in the U.S., Houlihan is now recognized as a leading global firm, with 11 U.S. offices and 25 across Europe, the Middle East, Latin America and the Asia-Pacific region.
For Houlihan Lokey—winner of Middle Market Growth's 2023 Investment Bank of the Year Award—building the firm's presence worldwide has been crucial to success in an increasingly globalized age.
---
This section of the report originally appeared in the special edition Middle Market Growth: the 2023 MAX Awards issue.
Pictured above: Houlihan Lokey Co-President and Global Co-Head, Corporate Finance, Scott Adelson.
---
"We've been a leading player in the mid-cap space in the U.S. for a long time, but until the last few years, we've been an up-and-comer in the rest of the world. Today, we have an extensive presence in both Europe and Asia," says Scott Adelson, co-president and global co-head of corporate finance at the firm. In 2022, 24% of the firm's deals were in EMEA and 5% in Asia.
Houlihan is the top global M&A firm for deals under $1 billion, working on 381 global M&A deals in 2022 compared to 369 by Rothschild & Co., its closest competitor, according to Refinitiv.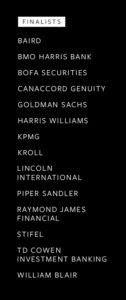 Houlihan is a leader even compared to firms beyond the middle market, ranking third in number of transactions of all sizes worldwide, behind only Rothschild and Goldman Sachs, according to Refinitiv. While Houlihan specializes in the middle market, the firm has substantial experience with larger deals across multiple industries as well.
Noteworthy larger transactions in 2022 included advising State Auto Insurance Companies during its sale to Liberty Mutual Insurance for $1 billion in February; advising Apollo Hybrid Value Funds on its acquisition of GI Alliance Management in September, which valued the company at $2.2 billion; and advising Kohlberg & Co. on its acquisition of United States Infrastructure Corp. in November, which valued the business at $4.1 billion.
Worldwide Expansion
Houlihan's international presence has been growing for some time now. Adelson pinpoints the firm's IPO in August 2015 as the beginning of a new era. A deliberate inorganic growth strategy has also enabled Houlihan to gain a presence on the ground in multiple new countries and across continents. Notably, Houlihan acquired McQueen Limited, a leading London-based independent advisory firm, in September 2015 and bought the investment banking operations of European firm Leonardo & Co. in November 2015. More recently, the acquisition of technology advisory firm GCA Corporation in October 2021 expanded Houlihan's presence significantly in Europe and Asia.
"Now, we can bring the same level of deal expertise to a much broader set of clients than ever before," says Larry DeAngelo, managing director and global head of the busi-
ness services group at Houlihan.
For example, in December 2022, Houlihan advised Phenna Group, a global testing, inspection, certification and compliance platform, on a secondary investment from Oakley Capital, which provided exit funding for minority investor Inflexion. "The transaction was executed out of our U.K. office and required a global experience set in the testing, inspection and measurement subvertical from both our U.S. and European colleagues. We wouldn't have been able to do the broad relationship-building required for the deal without our extensive international presence," says DeAngelo.
At the same time the firm has grown, it has remained true to its core values. "I've been seeing deals from Houlihan Lokey for my entire 20+ years in the financial industry, from when they were a private company to now as a publicly traded company," says Cornelia Cheng, managing director, Western Region, at MGG Investment Group, who has closed deals with Houlihan while at other firms and currently serves on the board of ACG Los Angeles. "They have been a premier investment bank in the Southern California region for a long time. They always see all the opportunities and do an excellent job matching them up with the right lender or private equity firm." Now, with the firm's increased capabilities—Houlihan has over 2,500 global employees—they can offer these services to a wide variety of other markets.
Industry Expertise
"Our real focus as a firm is on being in the flow of transactions," says Adelson. One of the primary ways Houlihan accomplishes this goal is through intensive industry specialization, which provides a competitive advantage over other firms.
"A typical bulge bracket firm has a business services group. They might have a person who specializes in marketing services, but that's not likely," explains Adelson. "Houlihan, on the other hand, has a team of people who don't just cover marketing services but pharma marketing services and, beyond that, new pharma marketing services. It's multiple teams of senior people and junior staff in nearly every sector you can think of."
This is a viable strategy in large part because of Houlihan's mid-cap focus. "If we were focused on larger cap deals, there just wouldn't be enough opportunities," says Adelson.
Houlihan was a leading advisor across multiple industries in 2022 in the U.S., according to Refinitiv. Compared to competitors, the firm advised on the highest number of U.S. deals under $1 billion in the business services; consumer, food and retail; technology; industrials; and healthcare categories.
This isn't some hideous market we're in. It's just that we were in an exuberant market—and we've returned to normal. Unfortunately, when you've been living in exuberance, normal feels rotten.

Scott Adelson

Co-President and Global Co-Head of Corporate Finance, Houlihan Lokey
Houlihan's focus on industry specialization has continued to grow in recent years. "When I first joined the firm in 2016, there was a hybrid industry and regional coverage model in place, where people worked with businesses depending on a combination of their location and industry. Today, we're almost 100% industry focused," says DeAngelo. This is possible in part because of a large headcount increase firmwide. "The business services practice has 128 people in the U.S. and Europe—up from 12 people when I started at the firm—and now covers 12 industry verticals."
The division closed 79 deals worldwide last year. Two notable recent deals include advising on the sale of testing, inspection and certification company National Technical Systems to Element Materials Technology in September 2022 and the sale of waste and recycling company Rogue Waste to Waste Connections in October 2022.
Clients seek out Houlihan specifically for this industry expertise. Connecticut-based private equity firm Amulet Capital engaged Houlihan to advise on the sale of its portfolio company OPEN Health, a global provider of scientific communications and market access services to the pharmaceutical industry.
"OPEN Health was a flagship investment for Amulet," says Nick Amigone, partner at Amulet Capital. "We had built the company very intentionally around our thesis in medical affairs, forming the company through three complementary acquisitions and then driving above-market organic growth. When it came time to exit our investment, we hired Houlihan because we wanted an advisor who knew the market cold."
Amulet was looking for an advisor that understood how best to position OPEN Health in the market, while achieving the private equity firm's valuation expectations. "Houlihan differentiated itself through its knowledge of the market, experience in past transactions and direct relationships with the buyer universe," says Amigone. Amulet worked primarily with Mark Martin, managing director at Houlihan and the lead for the firm's pharma services and marketing services efforts. OPEN Health ultimately sold to European private equity firm Astorg in July 2022.
Collaborative Culture
Houlihan Lokey has grown tremendously in recent years, and with that, some change is inevitable. "But our culture has remained intact," says Adelson. "The same spirit of partnership and entrepreneurship that existed in 1987 when I joined is still there today."
Chris Hebble, managing director, capital markets, at Houlihan and a board member for ACG Los Angeles, left the firm in 2004 but then returned in 2015, in large part because of its unique culture. "It's like a family—it's a great place to work, and it's where I wanted to be," he says.
Multiple employees speak to Houlihan's no-star ethos. The core components of the firm's cultural DNA, according to Adelson, include a focus on collaboration, a drive to succeed and grow both as a team and individually, and an overarching emphasis on client relationships. "For us, it's all about people," says Adelson. "We don't have a balance sheet; we're not offering money. Our business is intellectual capital—advice, expertise, relationships—and that business continues to grow and be successful."
The Pulse of the Middle Market
Houlihan Lokey's involvement in ACG events has been wide and deep for many years now, particularly in the Los Angeles chapter and at the national level. "We send 30-40 bankers to DealMAX [formerly known as InterGrowth] every year, and that's because of the immense amount of connectivity you can establish in three days' time. Our presence there typically translates to over 250 meetings. The immediate access to meetings and the deal flow that comes out of it is invaluable," says Hebble, who has been on the ACG Los Angeles board for nearly 20 years.
ACG events and involvement serve as an important career development tool for junior staff, helping them market themselves and understand trends and key players in the middle market. Seventeen Houlihan Lokey employees were ACG members in 2022, and the firm's employees attended 62 events, according to data collected by ACG.
Looking Forward
Despite current market conditions, Houlihan Lokey is optimistic about the future. "Our pipeline is actually bigger this year than last," says DeAngelo. That said, he acknowledges that given the state of the debt capital markets and a lack of credit availability, some deals are on ice and likely will continue to be until the market is more liquid. "Our clients want to get a little more clarity on the economy and feel good about financing the business at reasonable levels and interest rates."
Houlihan's diversified business model—across clients, geographies, industries and bankers—also contributes to the firm's confidence going into this economic cycle. In fiscal year 2022, no single transaction fee represented more than 2% of the firm's revenue, and no single banker was responsible for more than 2% of revenues. The firm served a wide range of industries, including financial institutions; energy; healthcare; industrials; consumer, food and retail; business services; and technology. No single industry made up more than 20% of deals. Furthermore, the investment bank's clients are a diversified mix of public and government-owned companies, and private equity-backed and private non-sponsored companies.
In general, for M&A to pick up, the key is for everyone involved to adjust to the new normal, notes Adelson. "This isn't some hideous market we're in. It's just that we were in an exuberant market—and we've returned to normal. Unfortunately, when you've been living in exuberance, normal feels rotten. But the truth is that interest rates aren't particularly high, they're just high compared to all-time lows."
Players on the buy-side and sell-side need to recalibrate to this reality. "Business owners may have been planning to sell for an enormous amount before the market fell apart, and now they're struggling with the fact that multiples are down," says Adelson. "But whatever assets they were going to buy went down as much or more."
Houlihan doesn't "tend to be an organization that makes giant leaps," Adelson adds. The firm has been in the business long enough to recognize that markets move up and down and that strategies must change accordingly. The firm's best bet for success is to stay true to its values while cultivating flexibility and adapting to the new normal, whatever it may be. It's an approach that has paid off many times over in the past and helped Houlihan Lokey grow into the market-leading firm it is today.
Meghan Daniels is a freelance writer and editor based in Brooklyn, New York.
View additional MAX Awards recipients here.