May 18, 2022: ACG Orange County Honors Region's Midmarket Leaders
Plus, Morgan Stanley's PE unit backs lawn care, and KKR makes its first investment under new strategy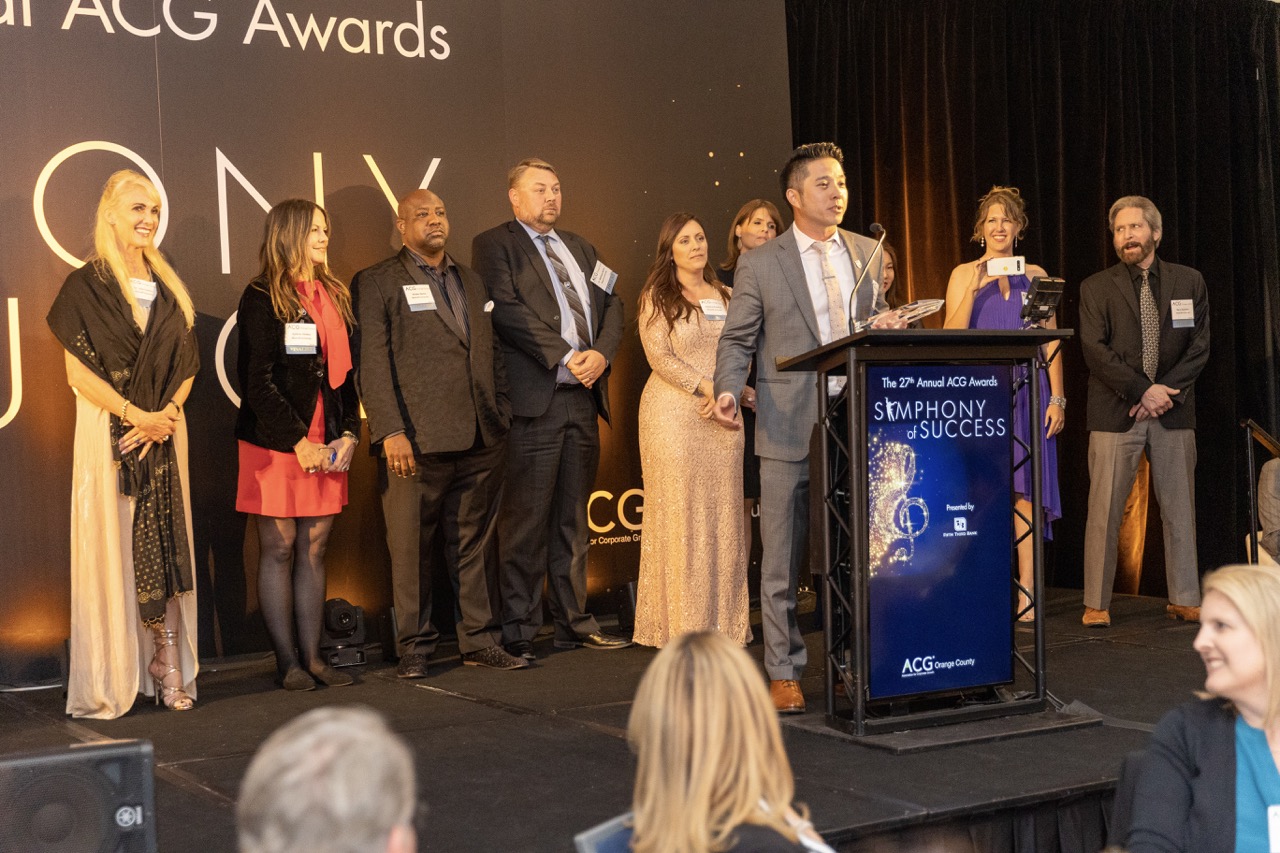 Read the top headlines from Wednesday, May 18, 2022 below:
ACG Orange County Honors Region's Mid-Market Leaders
ACG's Orange County chapter came together last week to honor some of the highest performing middle-market businesses in the area, according to a recent press release. Emceed by CNBC's Jane Wells, the event chose a variety of midmarket companies to showcase, including ViewSonic in the Corporate Responsibility Category, ECOS in the Green/Sustainability category, and Alignment Healthcare in the Innovation category.
More than 100 nominees were submitted for the honors, ACG Orange County noted, with twelve independent judges – each of whom were former ACG award recipients – selecting category winners. "These companies have created jobs and pioneered products and services that have helped our region become a national powerhouse of growth and innovation," stated Allan Siposs, ACG Orange County Board President.
Morgan Stanley's PE Unit Backs Lawn Care Business
Morgan Stanley Capital Partners (MSCP), the middle-market private equity arm of Morgan Stanley Investment Management, announced the completion of an investment in lawn care company Fairway Lawns, a press release said. The Arkansas-based company will continue to be led by tis CEO Kyle DeMilt. Its partnership with Morgan Stanley Capital Partners will support the company's pursuit of growth in the Southeast region's residential lawn care industry. "For MSCP, Fairway represents an opportunity to execute on our core strategy of investing in focus sub-sectors where we have deep institutional knowledge and experience to drive value creation," stated the firm's managing director and head of Business Services, Adam Shaw.
KKR Invests in Customer Experience Technology Company Alchemer
Global investment firm KKR announced its recent investment in customer experience and voice-of-the-customer technology business Alchemer to accelerate the business's growth. KKR's backing will be used to fuel marketing, product innovation, industry partnership and expansion via strategic M&A. Alchemer offers business customers technology to collect and analyze user experience data, and marks the first investment for KKR Americas Private Equity's new KKR Ascendant strategy using sectors and industry themes as its broader platform.
Related content: Removing Friction from Your Digital Experience