Utilities Investors Charge Up for Vegetation Management
The utility vegetation management sector is fragmented, innovative and facing surging demand. Dealmakers have an opportunity to invest in keeping the lights on and preventing wildfires.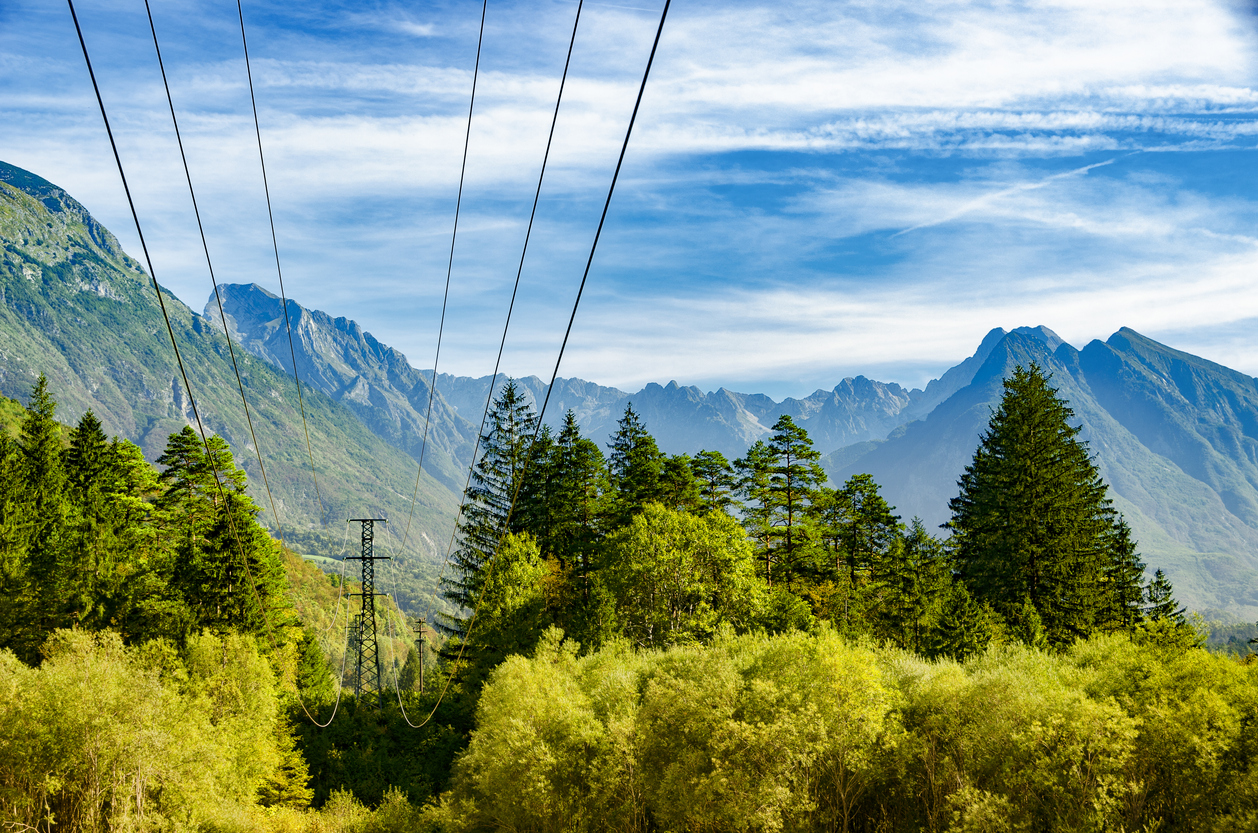 One of the biggest threats to power utilities is growing—literally. Unmanaged vegetation surrounding energy utility infrastructure can yield consequences that range from disruptive to devastating.
Nearly a quarter of power outages are attributed to vegetation like fallen trees and overgrown plants, a 2020 survey by CN Utility Consulting found. Meanwhile, wildfires linked to infrastructure malfunctions, like downed power lines encountering vegetation, are another growing concern.
As utilities face mounting pressure to mitigate wildfire risk and meet rising energy consumption demand, utility vegetation management (UVM) is now an "essential non-discretionary service" to energy companies, according to a 2022 UVM industry report by investment bank Harris Williams.
"Severe weather knocks down power lines with alarming frequency, and vegetation management, grid hardening and regular inspection of utility assets will remain top priorities for utilities and municipalities around the world for the foreseeable future," Harris Williams Director of Energy, Power & Infrastructure Thomas Saunders tells Middle Market Growth.
Middle-market dealmakers are paying closer attention to this space, he says, and finding a fragmented market ripe for consolidation, innovation and long-term growth.
Demand Driving Fragmentation—and Innovation
Grant Reckhow, principal at lower-middle market private equity firm Hastings Equity Partners, says the UVM sector today is full of mom-and-pop operations. A search in middle-market search engine Grata reveals 734 companies operating in the space, 597 of which are bootstrapped.
As utilities drive up demand for their services, these businesses need support and investment from partners. "That's what brought us in to our current investment in the space and in Community Tree Service," says Reckhow, referencing the utility vegetation management platform that his firm acquired last year. Hastings' portfolio also includes Celerity Consulting Group, whose clients include gas and electric utilities. Celerity acquired Clear Path Utility Solutions earlier this year to expand its vegetation management consulting capabilities.
Historically, providers in the sector have offered boots-on-the-ground services like vegetation inspection, tree trimming and brush clearing. But there is a growing number of technology companies driving innovation in the UVM space. Satellite imagery, LiDAR remote sensing and artificial intelligence have augmented the ability to accurately assess and predict high-risk areas of vegetation for utility companies.
Those innovators include companies like Buzz Solutions. Founded in 2017 by Stanford classmates Kaitlyn Albertoli and Vikhyat Chaudhry, the Palo Alto, California-headquartered utility infrastructure inspection platform wields AI and machine learning to identify hotspots of potential power failure and wildfire risk—a solution that includes detecting vegetation that is encroaching on utility lines.
Albertoli says it has taken some time to educate the utility and UVM spaces about the value of AI, not as a means of replacing human jobs like tree trimmers but as a supplemental tool to enhance human capabilities through data analytics. "Our goal is not in any way to replace jobs, but the utility industry right now is experiencing very high rates of retirement of the highly skilled laborer," she says. "As such, it continues to leave a greater gap of labor hours needed to achieve a lot of the maintenance or upgrades to the system. …AI serves as a tool to help prioritize those actions and make the most efficient use of the time and resources we have."
Utilities Get Proactive
In the last 10 years or so, utilities have realized the positive ROI of preemptively cutting back vegetation from power lines.

Grant Reckhow

Hastings Equity Partners
Effective UVM is table stakes for utilities, particularly as public and government scrutiny mounts over energy companies' role in deadly wildfires.
These concerns were amplified by the deadly Lahaina fire on the island of Maui earlier this month. An official cause of the wildfire has yet to be determined, but initial evidence points to a downed power line that came into contact with trees thrashed by powerful hurricane winds.
Related content: Water Utilities Investors Take On Climate Change
While utility infrastructure is linked to fewer than 10% of wildfires, the tendency for infrastructure to be located in areas with wide swaths of vegetation can make fires far more destructive. There are various laws and regulations from bodies like the Federal Energy Regulatory Commission that dictate how close vegetation can be to power lines, or when to remove hazardous trees based on their dryness and height.
The intensifying pressure for utilities to mitigate wildfire risk, coupled with growing demand for energy, has driven utilities to shift their UVM strategies.
"Utilities have historically been operating off of mandated inspection cycles," notes Albertoli. But relying on a regulatory mandate to manage vegetation can hamper access to robust trend data useful for more effective maintenance, Albertoli says, adding that she has seen a "big change" of utilities taking more proactive UVM measures.
Hastings Equity's Reckhow has seen that shift, too. "In the last 10 years or so, utilities have realized the positive ROI of preemptively cutting back vegetation from power lines," he says.
In California, where power lines have caused six of the state's 20 most damaging wildfires since 2015, utilities are spending big on preventive measures that include vegetation management. Regional utility company Pacific Gas & Electric estimates that it inspects about 100,000 miles of power lines and trims or removes more than 1 million trees every year as part of its vegetation management program. PG&E and electric utility Southern California Edison plan to spend a combined $23 billion through 2025 on wildfire prevention efforts, including robust vegetation management strategies.
According to Harris Williams, utilities spend an estimated $8 billion on vegetation management solutions each year, often making UVM the largest line item in utility budgets. Saunders says potential investors have expressed surprise at the breadth of that spend. "Several have told us that they did not appreciate how large the market is or how much money is being dedicated to established UVM programs," he notes.
A Resilient Future
As utilities' investment in UVM rises, middle-market dealmakers in the space are optimistic.
"We are very bullish on the sector and see a long tail of opportunities for investors, specifically as it relates to M&A," says Saunders, who adds that consolidation initiatives remain in their "early innings." With investor awareness of the sector growing, Harris Williams expects M&A activity to accelerate in the next three-to-five years.
It's so critical that we invest in this as an industry, because as wildfires become more prevalent, our risk becomes even greater for more grid-sparked wildfires. The need has never been greater for a better path to maintenance.

Kaitlyn Albertoli

Buzz Solutions
Reckhow agrees that long-term trends for the market are "overwhelmingly positive," predicting that "in the middle-market sector, you're going to continue to see heavy M&A activity and interest."
Market tailwinds have driven expansion for Buzz Solutions, whose growth is supported by $1.2 million in funding from Blackhorn Ventures and other backers that invested in 2020. In addition to doubling the size of its team over the last year (Buzz now has about 20 employees), the company is applying its technology to additional use cases. It recently added electrical substation monitoring and risk mitigation to its existing applications of power transmission and distribution infrastructure.
Looking ahead, Albertoli notes that federal regulators are expanding permission for utilities to use autonomous remote solutions like drones to assess vegetation beyond the line of sight. As a result, she says, utilities will require more robust data analytics capabilities. Coupled with the intensifying strain on electric grids to meet energy demand, that trend will force utilities to continue investing in UVM modernization, she predicts.
"It's so critical that we invest in this as an industry, because as wildfires become more prevalent, our risk becomes even greater for more grid-sparked wildfires," she says. "The need has never been greater for a better path to maintenance."
Carolyn Vallejo is Middle Market Growth's digital editor.
What's your M&A outlook for 2024? Take our 5-minute survey.