Putting the Pet Category's Recession-Proof Reputation to the Test
MySimplePetLab embraces the shifts in how owners care for their pets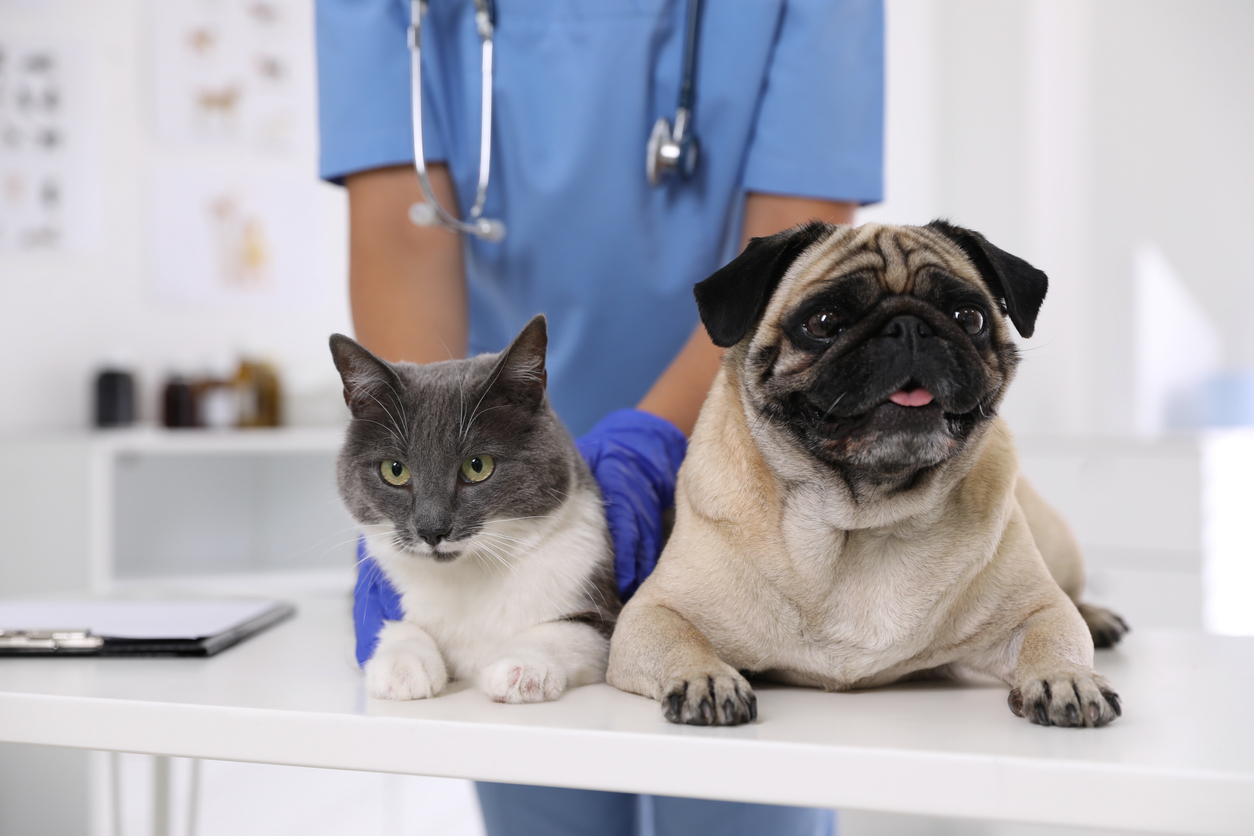 Pets have become part of our families, a culture shift that has owners seeking gourmet food, premium toys and advanced health and wellness care. With more U.S. households than ever welcoming a cat or dog, spending in the pet category has reached new heights.
Historically, it's an industry seen as recession-proof. But with inflation and recession concerns mounting, will pet owners' insistence on spending more for higher-end products and services continue in today's environment?
"There are a lot of nuances in the question," says Dave Shephard, director of portfolio operations at middle-market private equity firm Rainier Partners. He adds that, broadly speaking, the current economic climate will indeed impact the pet retail market. "But it will be felt harder in certain categories than others." 
For the most resilient niches, the investment opportunity remains strong. 
Testing its Recession-Proof Reputation
The number of pet households and the amount of money they spend on pets have never been higher. 
According to the American Society for the Prevention of Cruelty to Animals (ASPCA), nearly 20% of U.S. households acquired a cat or dog since March 2020, while separate analysis from the American Pet Products Association revealed a 16% year-over-year increase on pet spend in 2021, reaching $123.6 billion. 
Shephard says that while some consumer spend categories that lifted during covid have now returned to pre-pandemic levels, the increased spend on pets during lockdown has remained elevated in a post-pandemic market.  
That's good news for pockets of the pet industry that are more recession-resistant than others. While some owners may pull back from opening up their wallets for discretionary items like premium toys, other spend categories remain non-negotiable.  
Pet food is one of the more resilient spots in the market, Shephard says. Earlier this year, Rainier acquired Pet Food Express, an omnichannel pet food retailer that Shephard says has several advantages amid high inflation.  
As an independent, regional retailer, the company can be more nimble than big box stores or direct-to-consumer eCommerce outfits when responding to quickly changing customer behaviors. He also points to Pet Food Express' high-touch customer service, which enables employees to point customers toward more affordable high-quality food products. 
Even as growth in pet ownership levels out, Shephard says the outlook for retail remains strong. 
"I don't think we'll see the same growth in pet adoption or pet ownership moving forward that we saw during COVID," notes Shephard. "However, we do think that ownership will be relatively sticky, so it has provided a really strong base of growth and I think it will provide a fairly resilient customer segment or market over the next several years." 
Pet ownership will be relatively sticky, so it has provided a really strong base of growth and I think it will provide a fairly resilient customer segment or market over the next several years.

Dave Shephard

Rainier Partners
Identifying Market Gaps
As pet owners demand elevated products and services, Jen Hagness, CEO of Denver-based pet wellness technology startup MySimplePetLab, says the pet retail opportunity goes even further than gourmet food.  
"We're seeing a lot of growth on the retail side of the business," she tells Middle Market Growth. "Wellness is not just about food and treats anymore. It's about how you care for your pet." 
Founded out of a rebrand in 2019, MySimplePetLab offers at-home health test kits for pet parents to supplement pet care in between veterinary visits. Pet owners can either purchase the kit in-store or online to screen for the most common non-emergency pet ailments. They then mail samples back to MySimplePetLab's lab in Denver and receive results within about two days. 
The company, says Hagness, identified a major gap left in the market as a result of not only pet parents' need for higher quality healthcare, but the inability to get a timely vet appointment as a result of a surge in pet ownership. "Clinics are at-capacity," she says. "Most clinics are turning patients away daily, so if you can't get in, let's drop a test and see what's going on." 
The business is positioned to service pet parents as well as vets themselves, providing test results in easy-to-understand language for owners and standardized formats for vet clinics. Hagness emphasizes that the company doesn't aim to replace vet visits, but rather provide supplemental care for over-burdened providers, while adding value for clinics by improving the overall patient and customer experience. 
Part of MySimplePetLab's growth strategy is to not only fill the gap left by today's under-supply of veterinary care, but to also prepare for the pet wellness landscape of tomorrow. With consumers growing more comfortable with telehealth visits and at-home testing, Hagness says they're now demanding the same flexibility when accessing healthcare for their cats and dogs. 
"What we're seeing on the animal health side is, veterinarians are going to have to do things differently going forward," she notes. "What got us here won't get us there. They ultimately need to provide parents with more ways to get care that are not in-clinic." 
Wellness is not just about food and treats anymore. It's about how you care for your pet.

Jen Hagness

MySimplePetLab
Moving With the Challenges
So far, Hagness says, MySimplePetLab has tested just under 50,000 kits. The company anticipates more than doubling that volume next year as it expands lab capabilities and technology.  
Investors have already taken note. Earlier this year the company secured seed funding from two individual strategic investors, and in September, the business announced its $5 million Series A raise from the Companion Fund, which is dedicated to investing in pet care startups. 
While about 75% of the company's operations are currently focused on working with vet clinics to sell tests, Hagness points to retail as one of its most promising expansion opportunities, with new retail partnerships in the works for 2023.  
Those collaborations also support MySimplePetLab's expectations for industry changes ahead, with pet health and wellness predicted to shift beyond the confines of the vet's office and into pet product stores, groomers, day cares and more. "We're playing in animal health and in retail, and we largely think that's going to help cross-pollinate and create more access to care," says Hagness.  
Related content: Private Equity Perspectives on Animal Care in the Pandemic
MySimplePetLab may help usher in at-home and telehealth for pets, allowing pet parents to access vet care without having to make an in-person appointment. But some of that expansion will depend on external factors, including regulation. 
Currently, rules surrounding veterinarian client-patient relationships (VCPRs) vary state-by-state. In Oklahoma, for example, a pet owner can obtain veterinary services via telehealth without first seeing the vet in-person. But in California, where telemedicine regulations are among the strictest, a vet must first physically see an animal before providing telehealthcare, and even then, a vet cannot provide treatment via telehealth unless a medical condition has already been diagnosed in-person, too. Hagness remains confident that lawmakers will catch up to pet owners' needs. "I think we're going to see more connected care," she says, "and the legislation is going to continue to evolve." 
Growth for the business will also rely on veterinarian's own ability to embrace the evolution of their practice. Clinics will need to trust and become familiar with receiving test results from a new third party, providing care remotely and collaborating with other participants in the pet health and wellness market. 
And, not least of all, growth will also depend on the pet industry's ability to live up to its recession-proof reputation. Just as Rainier's Shephard is confident in the food retail space, Hagness remains bullish on pet healthcare technology over the next five years. 
"We're pretty optimistic on the market," she says. "There are definitely challenges, but the reality is, you're not going to change the way you think about caring for your pet. You might look for new solutions and services, but our pets are part of our families, so it's our job to make those experiences as simple and approachable as we can." 
Carolyn Vallejo is Middle Market Growth's digital editor. 
Watch an interview with MySimplePetLab's Jen Hagness: