Manufacturing M&A Success Among Gene and Cell Therapy Innovators
Investors look beyond product success to overcome the supply chain challenges of lifesaving therapy development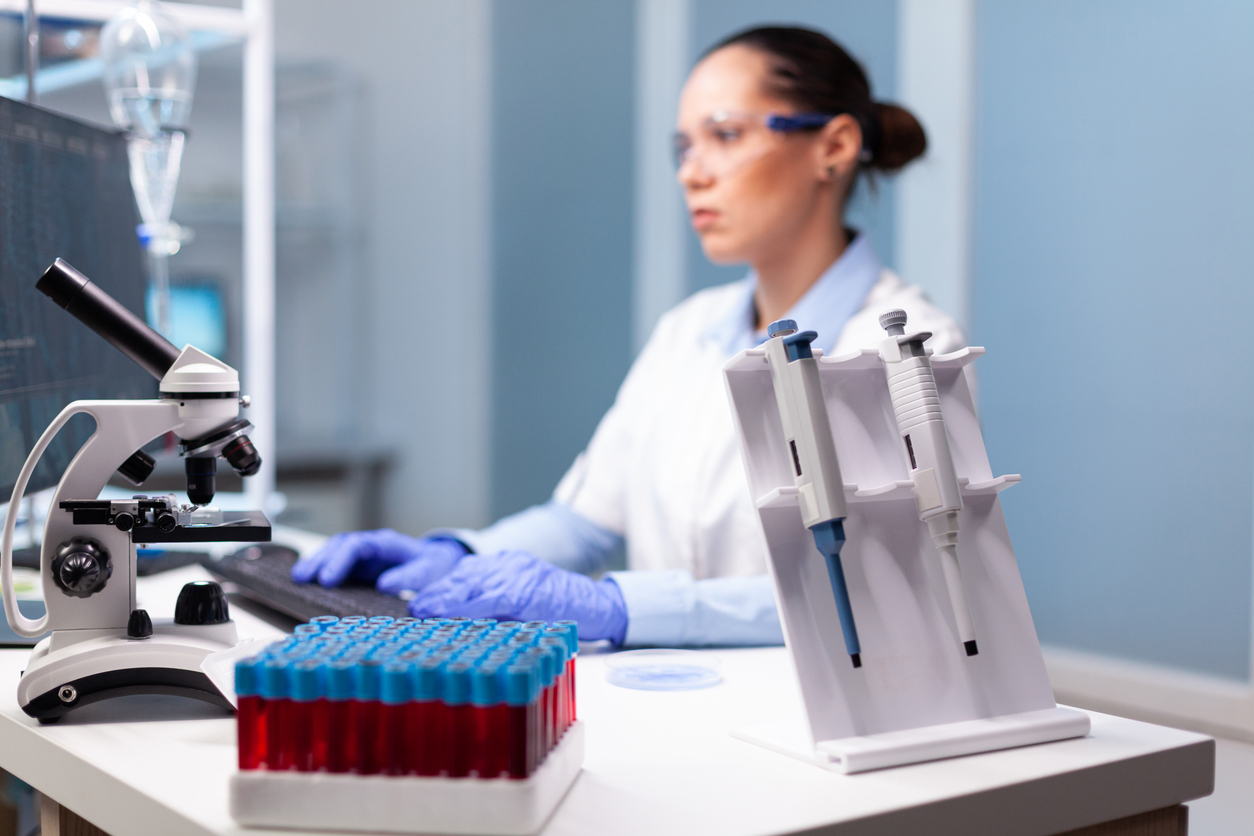 Fragmented markets ripe for consolidation are often considered lucrative opportunities for private equity and strategic acquirers alike. But in the gene and cell therapy space, currently dominated by thousands of small and midsize players, the acquisition opportunity is less straightforward.
That's because this industry comprises developers targeting highly individualized therapies, each with bespoke manufacturing processes that create a large barrier to scale.
Today, there are just 27 FDA-approved gene and cell therapies, but more than 2,000 gene and cell therapy clinical trials are currently underway. The FDA expects to approve 10-20 new therapies a year by 2025 as demand grows for this technology, whose applications range from rebuilding damaged cartilage to treating cancer and neurological diseases.
As a result, investor interest remains piqued, even in a challenging dealmaking environment. "As it relates to M&A, I have never had as much inbound deal flow as I have had this year," says Anna Marie Wagner, senior vice president and head of corporate development at Ginkgo Bioworks, a publicly traded biotechnology and cell programming platform.
But it's not necessarily the therapy product itself generating investment opportunity. For educated gene and cell therapy investors, M&A success is increasingly found in the sector's underlying manufacturing processes.
Manufacturing M&A Success
Wagner, who has prior experience as a private equity investor, says that the investment opportunity in the gene therapy market is vast but not necessarily for everyone. "It's a very challenging place for private equity to play historically," she notes.
That reality is not lost on Noah Rhodes, managing director and head of private equity at Great Point Partners, a healthcare PE firm active in this space. Great Point's portfolio includes cell and gene therapy manufacturer Cellipont Bioservices (previously known as Performance Cell Manufacturing), which secured a strategic debt facility from healthcare investor OrbiMed earlier this year.
Related content: Finding Value in Healthcare
Rhodes acknowledges the challenges of this space, especially when it comes to manufacturing. "There are a lot of learning curves that one has to climb in order to be comfortable investing in some of these niche areas of the biopharma supply chain," he says.
Unlike blockbuster drugs that can be mass-produced, gene and cell therapies are unique to each patient. Cell therapies involve manipulating the function of cells or introducing healthy cells to replace diseased or damaged ones; gene therapy genetically modifies cells to replace or inactivate disease-causing genes. Each treatment is tailored for a specific individual. "It's a one-to-one ratio, meaning each manufacturing batch is for one patient," he says. "That's not terribly scalable."
Great Point focuses on the lower end of the middle market and prioritizes becoming a collaborative partner with gene and cell therapy developers as a minority or majority stakeholder. This approach, explains Rhodes, allows Great Point to be more agile and connect targets with needed capital more quickly than some larger PE investors can.
We find that strategics like to buy businesses from us, because we've done the work to institutionalize the companies, professionalize them to a point where strategics can step in and take it to the next level.

Noah Rhodes

Great Point Partners
The firm begins assessing potential targets from their earliest stages, focusing on quality of processes (like safety and sterility of facilities) rather than on the binary success or failure of the product. This approach positions portfolio companies well for exit. "We find that strategics like to buy businesses from us, because we've done the work to institutionalize the companies, professionalize them to a point where strategics can step in and take it to the next level," Rhodes adds.
Ginkgo is one of those strategics, and similar to Great Point, the company isn't necessarily interested in whether a target's product is actually successful. "When Ginkgo acquires assets, we're typically not acquiring the therapeutic candidate itself. What we're focused on acquiring, and therefore integrating, is the key underlying enabling technology," Wagner says.
Sometimes, a gene or cell therapy developer's product has failed, but its underlying intellectual property, data and manufacturing technologies still hold potential for other developers to use. In other cases, a developer may sell its underlying IP and technology to access capital for ongoing therapy development, allowing an acquirer like Ginkgo to license that IP back to the business, as well as open up the IP to other developers on its platform.
In both scenarios, Ginkgo aims to alleviate some of the industry's manufacturing challenges. "As we look at M&A, we are looking to bring in those technologies so that we can offer our customers a one-stop shop, integrating that broader set of tools and bringing in a bespoke solution to them for their products," says Wagner.
Factory in a Box
As acquirers explore ways to address the gene and cell therapy development space's manufacturing challenges, some industry players are confronting the problem head-on. One such business is Cellares, which has designed a so-called "factory in a box," dubbed the Cell Shuttle, to scale cell therapy manufacturing from one patient at a time up to 16 using end-to-end automation.
That commercial scalability will be key to supporting the industry's future, says Fabian Gerlinghaus, co-founder and CEO of Cellares. "There are more than 2,000 cell therapies in development at the moment," he says. "All of these companies are coming down the pipe, and all of them need manufacturing solutions once they get FDA approval to actually meet patient demand."
Related content: Thematic Investing Brings PE to the Clinical Trials Market
Today, there are 19,641 companies operating in the gene and cell therapy space with revenues below $1 billion, according to Grata, a private company intelligence engine. About 90% are small businesses with revenues under $10 million.
As this fragmented market expands, Gerlinghaus expects M&A consolidation to accelerate among therapy developers, especially considering the challenging credit climate today that has made venture capital fundraising more difficult. "But I don't really see that as a challenge for us, because we're not a biotech company developing cell therapies," he notes, adding that the expansion of the industry drives demand for scalable manufacturing capabilities like those offered by Cellares.
To-date, the company has raised $100 million in venture capital across two funding rounds. Since its launch in 2019, the business has grown to about 150 employees, with expectations to reach 200 employees by the end of the year. "Investors who really understand this space see an opportunity here to build a $100 billion company," says Gerlinghaus. "I believe we'll raise more money at some point, and raising money from the private markets as well as the public markets are both in the cards."
There are more than 2,000 cell therapies in development at the moment. All of these companies are coming down the pipe, and all of them need manufacturing solutions once they get FDA approval to actually meet patient demand.

Fabian Gerlinghaus

Cellares
What's Ahead
Even considering the immense challenges to large-scale commercialization of gene and cell therapies, as well as downward macroeconomic pressures, investors remain optimistic.
Regulatory support behind the sector contributes to investor confidence. While compliance can be a roadblock for some innovators in other markets, regulators appear poised to collaborate with gene and cell therapy players to launch more lifesaving products. "Regulatory bodies will actually look to industry participants to say, 'You guys are on the front line. What are you learning about these products? How should we be thinking about defining safety? Please work with us to help create a safe research and development ecosystem,'" says Great Point's Rhodes.
Earlier this year, FDA official Peter Marks called for "regulatory convergence," urging global regulators to align their therapy approval standards and timing to deliver more therapies to patients with rare diseases faster. In addition to regulatory support, efficient manufacturing will be vital to connecting patients to these therapies more quickly and at more affordable price points.
Investors can play an impactful role in supporting that effort. "If you save the lives of millions of patients, it means you're building a very, very valuable company," says Gerlinghaus. "And I think a lot of investors will see that."
Carolyn Vallejo is Middle Market Growth's digital editor.