Distilling Growth and Profits in a Regulated, Crowded Market
Charleston's Local Choice Spirits takes a unique approach to overcoming the brewery and distillery industry's tallest hurdles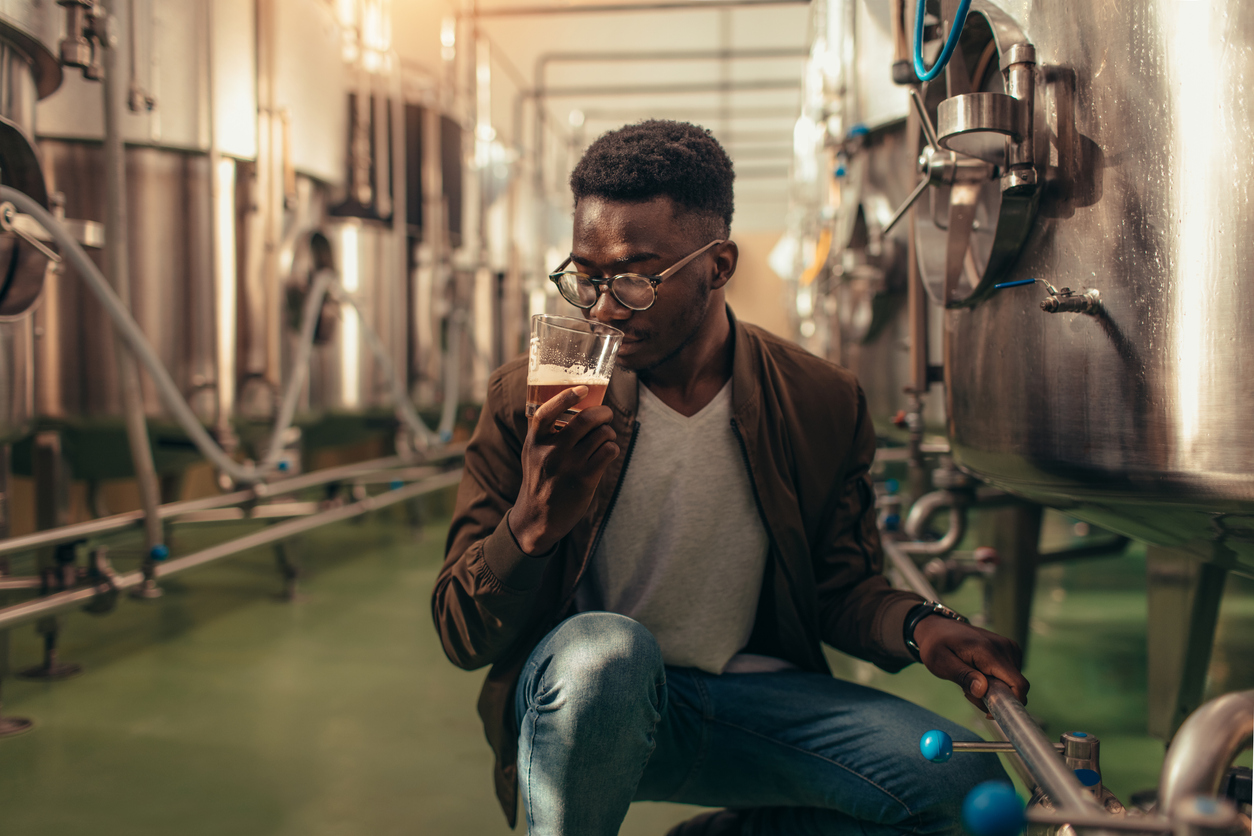 The brewery and distillery market is flourishing with new entrants eager to share the fruits of a creative and delicate labor.
It's not for the faint of heart: Along with enthusiasm, building a successful business demands patience, understanding of regulatory complexity, and the perseverance to compete in an increasingly crowded market.
That's not to say investors should shun the sector. On the contrary, it can be a lucrative investment target, if one knows what to look for.
"A barrel of bourbon appreciates at sometimes 400% a year," says "Pixie" Paula Dezzutti, co-founder and CEO of Charleston, South Carolina-based craft distiller Local Choice Spirits. "It's a multitrillion dollar industry that's recession proof and regulation proof, so I don't see any real risk. There's certainly volatility, but we know that in times of trouble, people drink. In times of happiness, people drink. In times of economic depression, people drink."
Yet Dezzutti doesn't sugarcoat the market's complexities. Launching Local Choice in 2011 required Dezzutti to take a creative approach to some of the industry's most prominent challenges.
A Mile Deep, an Inch Wide
The brewery and distillery market is awash with competition. Search results from private company intelligence engine and ACG partner Grata reveal 16,559 companies operating in the brewery and distillery space, 98% of which are private, ranging from bootstrapped mom-and-pop operations to private equity-backed businesses or private subsidiaries.
"It's a very competitive space, and the craft consumer is still an experimenter," says Spencer Finney, partner at private equity firm Sage Capital. "They're not super brand-loyal. They want to try a lot of different things."
Sage first stepped into the brewery market with its acquisition of Schlafly Beer, also known as The Saint Louis Brewery, in 2012. But when the founders wanted to buy the business back, Sage exited in 2019, a time of immense market saturation. (Finney retained his personal stake in the business.)
For investors, he says, it's important to choose businesses with a strong balance sheet, particularly in today's high interest rate environment, especially considering the high costs of capital that come with brewing or distilling that first batch. Investment targets should also have a strong presence in their local communities.
"I would prefer a brand that's a mile deep and an inch wide in any given market, that has a true leadership position, than one that's a mile wide and an inch deep in a lot of markets," Finney says.
I would prefer a brand that's a mile deep and an inch wide in any given market

Spencer Finney

Sage Capital
Keeping an eye on trend fluctuations in the space is also key for interested investors. According to Finney, craft beer's reign may be giving way to craft spirits.
"There is a movement away from beer to more wine and liquor, and distilled spirits are definitely a big part of that," he observes.
Building a Business
Rather than operating solely as a manufacturer, Local Choice Spirits began as an incubator accelerator platform and brand developer. The model allows new founders to avoid "reinventing the wheel" and wield Local Choice's existing resources and expertise to get up-and-running. In 2018, Local Choice made its first brand acquisition in Striped Pig Distillery, and today the company has more than a dozen brands under its umbrella.
Its business has been buoyed by distilled spirits' high appreciation value. As the product ages in a barrel, evaporation of what's called the "angel's share" means the product volume shrinks year over year, while its value increases.
The process creates a wide-margin business that allows Dezzutti to reinvest in Local Choice, which she runs with support from her nine children—six of whom now work full-time at the company—as well as affiliate partners, interns and volunteers.
"We try to grow year over year by 20%, no matter what," she says. "I have consistently done a couple million dollars a year in revenue. I continue to grow that balance sheet, pretty much doubling it year after year."
Related content: For Patient Investors, Breweries and Distilleries Offer a Shot at Growth and a Smooth Exit
Achieving that growth is no easy feat in the byzantine world of spirit sales, where creating a brand and marketing it are just the first of many hurdles.
"It's the only industry that I know of where you can spend all that time marketing, but still not be able to get that product to the consumer," she says. "You have to get that distributor, who's controlled by a lot of political plays, to get it into the liquor store, then get that liquor store to be willing to carry it so that you can get restaurants and bars to carry it and get it to the consumer."
The industry's red tape has prompted Dezzutti to get creative. For example, Local Choice developed a philanthropic approach to foster brand loyalty through its Sip & Share program, which donates a share of profits to community initiatives. This tactic promotes loyalty by incentivizing the consumer to choose Local Choice, while also fueling marketing efforts by encouraging bars and restaurants to showcase the distiller's brand.
Dezzutti estimates that Local Choice is now a $111 million business and says she's ready for outside investors—but only if she can retain majority ownership.
What has been proven in this industry is that no matter what regulations are thrown at us, the consumer continues to fight for their freedom and flexibility in purchase of choice

"Pixie" Paula Dezzutti

Local Choice Spirits
"I chose to build this business to the highest valuation before I went out to ask for help," she says, noting that as a woman in a male-dominated industry whose investors also tend to be men, she wanted to build up the company so that she wouldn't have to argue the worth of her business. Instead, the numbers would speak for themselves.
She's seeking collaborators who understand the nuances of the market, adding, "I would not choose money over a strategic partnership."
Dezzutti says that now, even conservative institutions are recognizing that they may have seriously overlooked a promising market.
"The industry itself is a phenomenal industry, and it can only go up from here," she says. "What has been proven in this industry is that no matter what regulations are thrown at us, the consumer continues to fight for their freedom and flexibility in purchase of choice."