For Patient Investors, Breweries and Distilleries Offer a Shot at Growth and a Smooth Exit
The beer and spirits industries are infused with production and regulatory complications, but also offer a shot at growth for determined investors.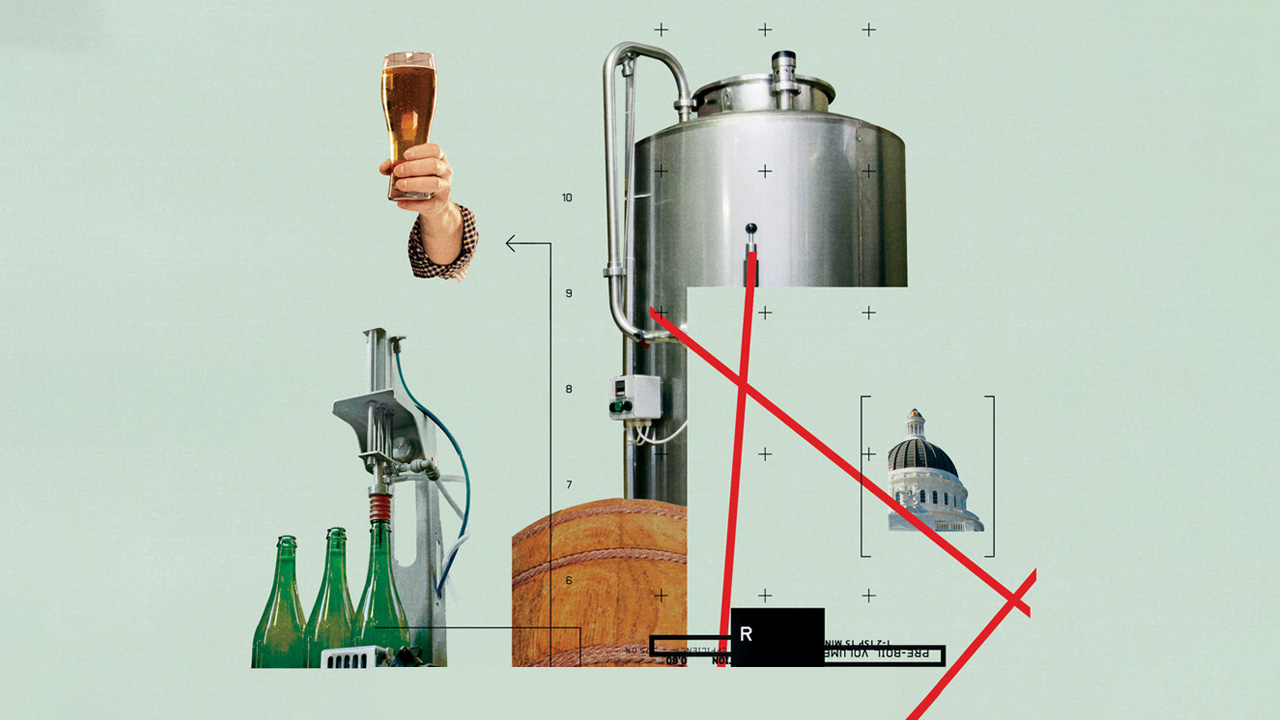 As a high-growth industry with a well-established path to exit, the brewery and distillery sector presents an alluring opportunity for external investors eager to turn a passion into returns.
A century after Prohibition, the sector is booming. Innovation-squeezing regulations are gradually easing, while diversified infrastructure fuels steady expansion.
It may seem like an easy win, but as industry players will attest, not every investor is cut out for the market.
---
This is a preview of a story that originally appeared in Middle Market DealMaker's Spring 2022 issue. Read the full story in the archive.
This section of the report was illustrated by Stuart Bradford
---
It takes an understanding of the ins and outs of the business, knowledge of the industry's regulatory hurdles, and patience–lots of it.
Enthusiasm and Determination
Daniel Spivey, brand manager for Broad Branch Distillery, based in Winston-Salem, North Carolina, says the most pressing challenges for new entrants are those out of sight of most consumers and casual investors.
You don't usually get to consume and hang out with your investment. It has a veneer of excitement for an investor. But it's also an incredibly challenging industry.

Nicola Nice

Founder, Pomp and Whimsey
"This is a very front-loaded business," he says, noting that at Broad Branch, any barrels produced today won't turn into bottled whiskey for at least four years. A distillery would have to produce 20,000 bottles a year in order to capture a corner of the market, Spivey says, a tall order for any startup.
While regulations have eased in recent years, state-level rules continue to create a complex landscape that can quickly drain enthusiasm from investors initially drawn to the allure of the brewery and distillery lifestyle.
"You don't usually get to consume and hang out with your investment. It has a veneer of excitement for an investor," says Nicola Nice, Westchester, New York-based founder of Pomp and Whimsy, a gin brand formulated for women. "But it's also an incredibly challenging industry in the U.S. because it's so highly regulated. You have to really understand consumer products, but especially this highly regulated world that really sells like a B2B business, not a B2C business. It takes a unique investor."
A Smooth Exit
For those unique investors willing to ride that education curve, opportunities are flourishing.
According to The Brewers Association, the U.S. counted an all-time-high number of breweries at 8,848 following steady growth over the last two years. Craft distilleries have enjoyed a similar growth trajectory and rising investment by their owners, data from the American Craft Spirits Association reveals.
Identifying where new breweries and distilleries are popping up, as well as attending industry networking events, are great places for interested investors to start to get a foothold.
Related content: Investors Acquire a Taste for Spirits
Contract distilling, which enables startups to use an existing distillery to make their product, is key to success in the space, according to Nice. The long lead time for aging a new formulation creates a parallel revenue stream for distilleries while relieving startup brands from the burden of building their own operation.
That same lead time is what nearly guarantees an exit path for early investors, explains Nice. Major brands don't want to tie up cash in the elongated startup cycle, so they are eager to help new brands get established, with the expectation of buying them once they're ready to enter mainstream distribution.
"In our industry, the path to exit is extremely well established," says Nice, who has raised nearly $4 million to launch Pomp and Whimsy, including a $2.65 million seed round. "That is very attractive to investors, to know that if we grow this business to a certain size, that one of our major targets will buy us. And the valuations are usually 5-10x gross revenue."
For Broad Branch's Spivey, meanwhile, the time is nearing to welcome external funding, though he's willing to wait for the right capital from the right people.
That means partnering with investors who aren't just passionate about spirits, but who also understand the logistics-heavy nature of the market, its regulatory challenges, and the patience required to produce quality product.
"Our motto is that 53 gallons of patience go into every bottle," he says.
Joanne Cleaver has been covering entrepreneurship and business growth for over 30 years for national media, as both a staff and freelance journalist.a