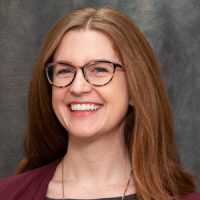 Kathryn Mulligan
Editor-in-Chief
Middle Market Growth
kmulligan@acg.org
Recently, I persuaded my mom to download the Venmo app after a digital transaction between our bank accounts expired.
Who knew 2019 would be the year I'd swap electronic cash with my parents on a payments and social networking app—or that sending $27 with a smiling emoji would be just the tip of the iceberg?
The consumer applications for financial technology get the lion's share of attention, but behind the scenes, fintech is changing the way many industries do business.
This issue's cover story profiles Fattmerchant, an Orlandobased company that offers flat-rate payment processing with price transparency that it says its competitors lack. But the company's services go beyond just financial transactions. By integrating with accounting software and displaying data in a meaningful way, Fattmerchant provides customers with tools that enable better informed decision-making.
Health care, a notoriously complicated and inefficient industry, is another area where back-office technology is being deployed, ultimately to improve patient care. Revenue cycle management software, for example, can help avoid denials from insurance, speed time to payment and automate processes to allow doctors to focus on their core objective—treating patients.
The creators of these tech-enabled solutions are promising dramatic change. If companies like Fattmerchant can help businesses operate more efficiently, imagine the economic impact from improved business performance and receipts. Or picture a health care industry where the complex relationship of patient, payer and provider is streamlined to lower costs and make the American health care system easier to navigate.
For many of the companies that develop these technologies, private capital investors are helping them get their offerings to market. Fattmerchant credits its private equity backer, Fulcrum Equity Partners, with providing operational support and helping the company forge new partnerships. Meanwhile, the health care investors and consultants I spoke with described their role working with health care organizations to select the right software for their practice and implement it effectively.
Perhaps with investors' help, we'll soon see the day when paying a medical bill is as easy as Venmo-ing your mom.
This letter originally appeared in the September/October 2019 issue of Middle Market Growth.