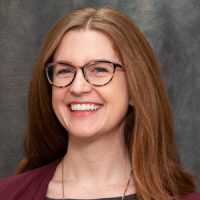 Kathryn Mulligan
Editor-in-Chief
Middle Market Growth
kmulligan@acg.org
Autonomous trucks, drone delivery and other headlinegrabbing innovations in shipping can sometimes feel like science fiction. It now takes robots in the sky to grab our attention, a reflection of how far technology has progressed, and how quickly. Mention next-day delivery and no one bats an eye.
These futuristic advances tend to happen at the two ends of the size spectrum. On one end is Amazon, which has invested billions into technology to speed deliveries and improve the customer experience. On the other are countless startups promising disruption—some of which have landed in Amazon's shopping cart themselves. In between are the middle-market companies whose services are responsible for getting many a shipment to our doorsteps.
Take Progistics Distribution, a logistics and transportation company based in Oakland, California, and the subject of our cover story. Progistics' FragilePak service focuses on transporting bulky deliveries. While it might not be delivering treadmills or couches by drone, getting an oversized item to its destination on time and undamaged is a technical marvel in its own right.
Operating in a highly fragmented industry, logistics and distribution businesses are natural targets for private capital. Progistics has used funding from HCAP Partners to support the expansion of FragilePak, which has grown to become a $75 million business since Progistics started the service in 2015. Meanwhile, many private equity funds are pursuing buy-and-build strategies to create larger transportation platforms. By offering strategic guidance, these firms are helping companies adopt new technology to improve operations and address challenges like the truck driver shortage.
For many companies across industries, the greatest looming threat today is tariffs. In our second feature story, we look at the role investors and advisers play in helping middle-market companies adjust to global trade disruption, and how supply chain is becoming a greater focus for buyers during due diligence.
Amid changes to trade policy, technology innovation and customer expectations, the logistics and distribution industry is undergoing a sea change. For the many founder-led middle-market companies looking to gain market share, innovate and adapt to an increasingly complex global trade regime, having the financial and strategic guidance from trusted partners might make the difference in whether they stay afloat.