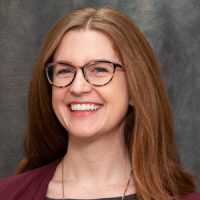 Kathryn Mulligan
Editor-in-Chief
Middle Market Growth
kmulligan@acg.org
The private equity model thrives in industries that are fragmented, inefficient and vulnerable to technological disruption, so it's no surprise the health care sector continues to attract investment. In this edition of Middle Market Growth, we spotlight niche subsectors that are drawing investor interest.
Women's health care, for one, is primed for investment. Historically, female-targeted health care companies haven't received much funding, leaving plenty of room for growth. And recently, rising maternal mortality rates in the United States have made headlines, shining light on flaws in the care available to pregnant women.
Ob Hospitalist Group, the subject of our cover story, is on the front lines of addressing those challenges. With support from PE firm Gryphon Investors, the middle-market company provides full-service OB-GYN programs in hospitals across the country. Hospital systems are increasingly looking for ways to boost efficiencies while improving patient care, a trend that's driving a number of PE deals.
Another trend is the consolidation of physician practices. Medical specialties like dental, ophthalmology and dermatology are attracting top dollar from PE investors eager to roll them up into larger platforms. As one source put it, "pretty much anything that ends in 'ology'" is drawing investor interest. Although this phenomenon is hardly new, we look at the demographic and technological drivers behind the trend and the unique aspects of buying a physician-owned practice.
The enthusiasm for health care investing has led some PE firms to look outside the United States for deals, but as reporter Benjamin Glick writes in Quick Takes, pursuing a roll-up strategy in Canada comes with regulatory caveats.
Also attracting PE curiosity is the opportunity zone program created by the 2017 tax reform legislation. More than 600 people registered for an ACG webinar on the topic, presented by Wipfli earlier this year, but it seems the allure of the program's tax benefits hasn't yet translated into much action. For our second feature story, writer Bailey McCann asked firms about how they plan to use the new vehicles and what impact they expect opportunity zones to have on local communities.
Many of you may be reading this edition during ACG's InterGrowth conference in Orlando. MMG will be reporting from that event on May 6-8, so look out for coverage on middlemarketgrowth.org and via the Middle Market Growth Conversations podcast series, available through Apple Podcasts and Google Play.
This letter originally appeared in the May/June 2019 issue of Middle Market Growth.