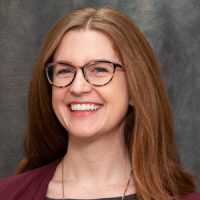 Kathryn Mulligan
Editor-in-Chief
Middle Market Growth
kmulligan@acg.org
Diversity and inclusion have become common buzzwords in business circles, but what do they really mean? We chose to explore that question in this issue by looking at how middlemarket companies are working to broaden their talent pool.
One source told me that her clients want to hire employees who represent a range of ethnic and cultural backgrounds—they just can't find them. Maybe that's true, or perhaps these organizations aren't looking hard enough. Either way, companies that have built diverse leadership teams and taken a more inclusive approach to hiring are gaining an edge.
Argenbright Holdings is one example. Our profile of the company includes the story of how Frank Argenbright, a serial entrepreneur, met Karan Ishwar, then a 27-year-old private equity professional working in India.
Much of finance's exclusivity can be attributed to the network effect—you hire people you already know, who look like you, who went to your university. But Frank wasn't looking for a clone. He was seeking talent, and he found it. Soon after the two met, Karan moved to Atlanta to lead the M&A efforts for Frank's security and services company, which is on track to hit $1 billion in revenue this year.
Argenbright Holdings' diversity strategy extends beyond its leadership team. Its HR staff calls on organizations like AARP, Veteran's Affairs and religious groups and describes the skills it's seeking. That's harder than posting to a job board, but according to the company, building those relationships helps it find great candidates it might not otherwise meet.
Companies with a homogenous workforce also risk missing out on great ideas. This issue's Quick Takes profile highlights a young shoe brand named for its founder, Rebecca Allen, who left her career in finance after spotting a gap in the footwear market: Shoes available in "nude" shades only matched the skin tones of white customers. Allen, who is African American, saw a problem—and a market opportunity— that likely wouldn't occur to a white entrepreneur. Now she's building a business around it.
As those stories show, inclusion isn't about political correctness or checking boxes. When organizations have diverse representation on their boards and in their leadership and marketing departments, they gain a broader perspective on how to serve customers and mitigate risk. And now that competing globally is no longer optional, having a narrow point of view means missing out on a world of opportunities.
This letter originally appeared in the July/August 2019 issue of Middle Market Growth.